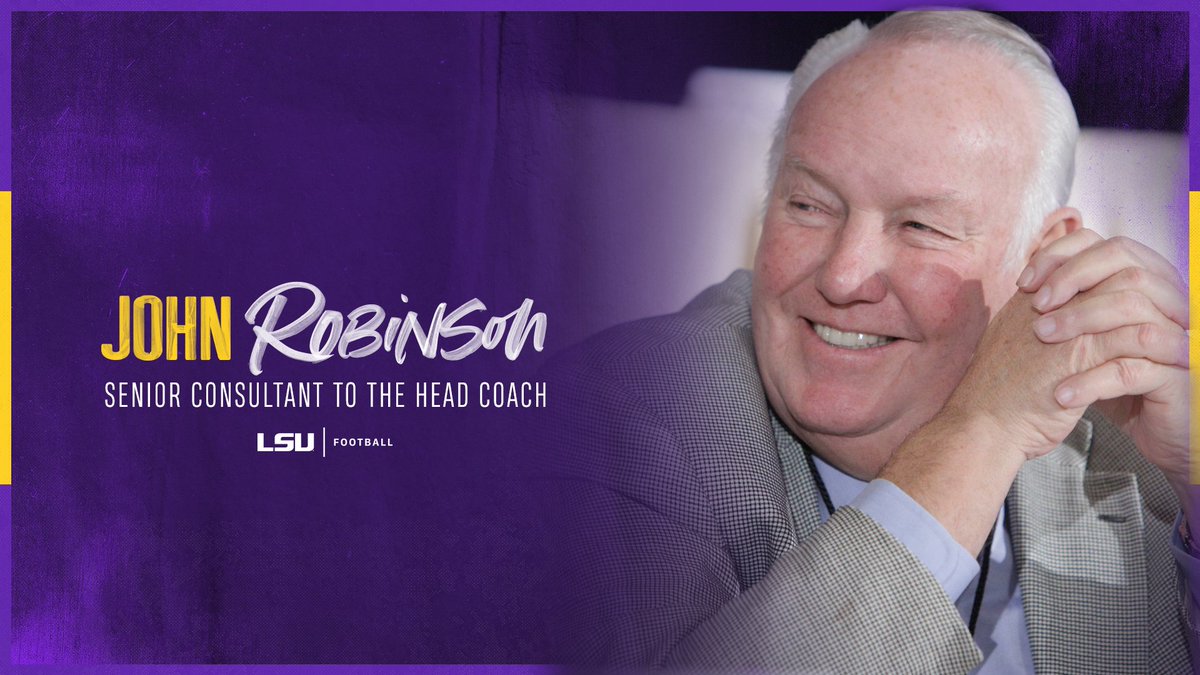 LSU head coach Ed Orgeron's pick ups haven't stopped on the recruiting trail.
On Wednesday morning the program announced the hire of Hall of Fame coach John Robinson to Orgeron's consulting staff, a position that has grown significantly in number since the start of Orgeron's tenure as head coach of the Tigers.
Robinson's role will apparently be to assist Orgeron in "the daily planning of practice, personnel and game planning," according to the news release.
Robinson earned a spot in the College Football Hall of Fame with a 132-77-4 record in a long tenure as a head coach at the NCAA level. During that time he led USC to a UPI National Championship with a 12-1 season that included a Rose Bowl victory in 1978.
During a second stint as head coach at USC, he led the Trojans to two Pac-10 titles in 1993 and 1995.
Orgeron and Robinson developed a relationship during Orgeron's multiple stints at USC, and they have been close since that time.
"I want to welcome Coach Robinson and his wife Miss Beverly to the LSU Family," Orgeron said in the news release. "Coach has been a great friend and mentor to me and he will be a very valuable resource for us in growing our championship culture at LSU."
Outside of college football, Robinson also spent nine seasons as the head coach of the Los Angeles Rams, during which time he accrued a 75-68 record with six playoff appearances.
Photo/Graphic courtesy of LSU Sports Information