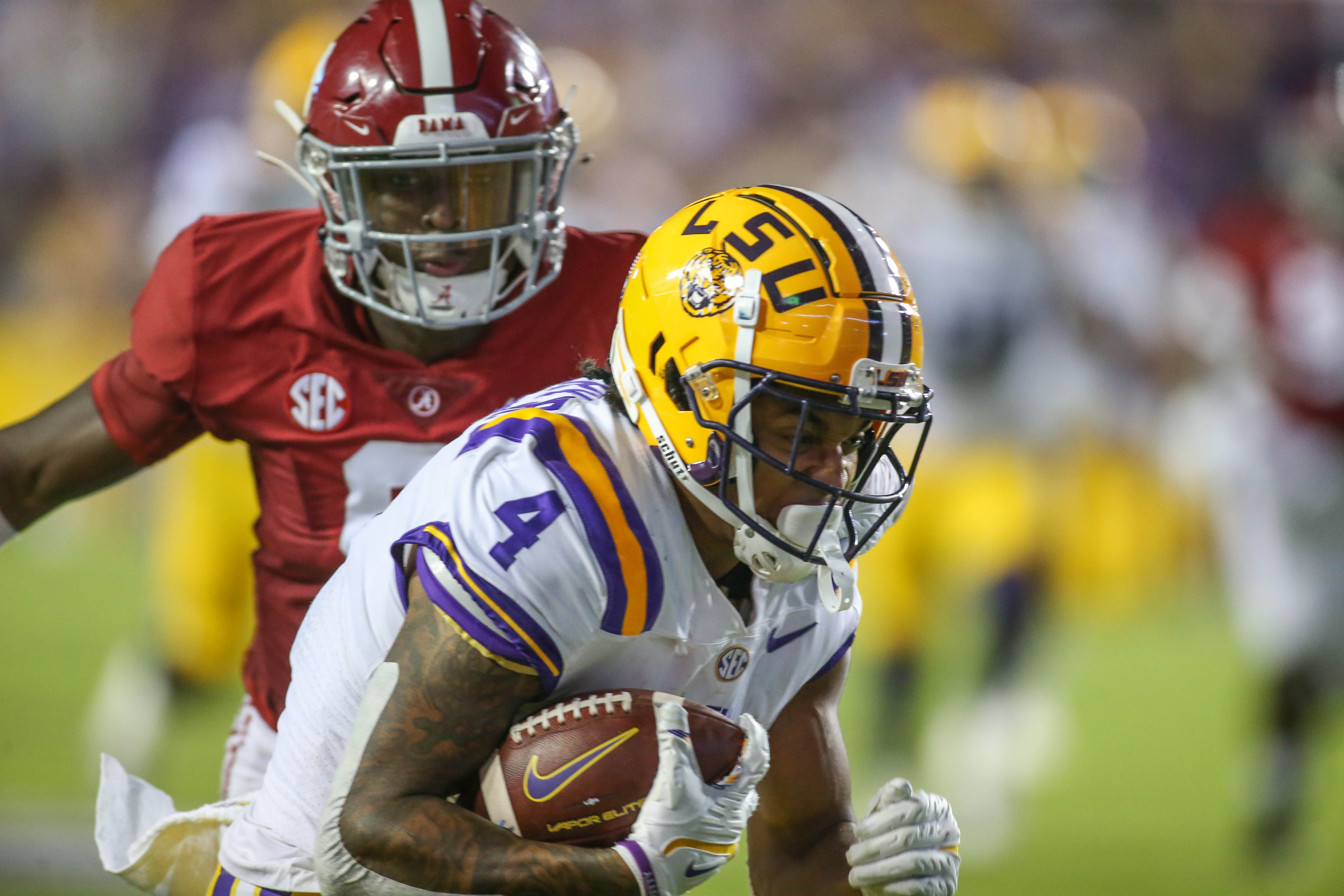 LSU's football team is scheduled to have its top five rushers back for the 2023 season.
The final member of that group, senior John Emery Jr., will be part of that unit after not submitting his name by Monday's deadline for the NFL draft. He's one of three players returning for a fifth year of eligibility with the Tigers, joining quarterback Jayden Daniels and defensive back Greg Brooks Jr.
The 5-foot-11, 220-pound Emery missed all of the 2021 season because of academics, a suspension that also cost him the first two games of the 2022 season. He was finally able to return to competition in the third week of the season when LSU defeated Mississippi State, 31-16, on Sept. 17.
Emery wound up fourth on the team in rushing with 76 carries for 375 yards (4.9 yards per carry) and six touchdowns. He also caught 13 passes for 129 yards and two touchdowns.
Emery's best game during the season was in a 38-23 loss at Texas A&M, rushing nine times for 55 yards and scoring three touchdowns.
LSU's top returning rushers in '23 will be Daniels (186 carries, 885 yards, 11 TDs) and senior running backs Josh Williams (97-532, 6 TDs) and Noah Cain (76-409, 10 TDs). Armoni Goodwin (45-267-5), who appeared in seven games before season-ending surgery, is also scheduled to return.
The Tigers also signed two running backs during the early signing period in Trey Holly of Union Parish and Kaleb Jackson of Liberty Magnet of Baton Rouge.
LSU established a school record this past season, which included a 10-4 record and Citrus Bowl victory over Purdue, with 39 rushing touchdowns.
Emery starred at Destrehan High where the nation's No. 2 running back and five-star recruit originally committed to Georgia before changing his mind and signing with LSU. He played in 10 games without any starts on the Tigers national championship team, rushing 39 times for 188 yards and catching six passes for 60 yards.
His best season was in '20 when he ranked second on the team in rushing with 378 yards and three touchdowns. He added 14 receptions for 73 yards.
For his career Emery, who has started in five of 30 games, has 190 attempts for 941 yards with 13 touchdowns. He's also caught 33 passes for 262 yards and two touchdowns.