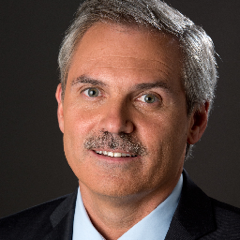 Conference realignment around the college football landscape is forcing schools to follow the money no matter what the cost is.
College football Power 5 Conferences are no longer using geographic proximity to determine what schools are in certain conferences. Schools are now joining conferences they can earn the most money to keep up with the bigger conference brands.
For the 2021-2022 season, the Southeastern Conference said in a press release that the conference distributed $721.8 million with an average of $51.6 million going to each school. Pac-12 said in a similar press release that $444 million was distributed among 12 schools, averaging 37 million per university.
Cal and Stanford are among the four teams left in the Pac-12 that are still committed to the conference past 2024. But that can soon change if they are unable to guarantee long-term stability. They have been rumored to have been talking to Atlantic Coast Conference executives about possibly joining the conference whether they like it or not.
"They don't want to join the ACC, but they may just have to join the ACC because that's the only way they can survive because I don't believe the Pac 12 will be able to add enough schools to keep that league together," college football insider Brett McMurphy said on Tuesday's edition of Tiger Rag Radio.
If Cal and Stanford were to join the ACC, they would be travelling over 2,000 miles to Louisville, Ky. to play the closest ACC member in football.
"Did we count the costs? I'm not talking about a financial cost; I'm talking about did we count the cost for the student athletes involved in this decision"? Missouri football head coach, Eli Drinkwitz, said to the media earlier in August. "They travel commercial, they get done playing at 4 p.m., they gotta go to the airport, they come back? It's 3 a.m. or 4 a.m. in the morning, they got to go to class."
Washington and Oregon are among teams that are already committed to long travel times for in-conference games. The two announced that they are joining the Big 10 effective Aug. 2, 2024, and the closest Big 10 opponent they would face besides each other is Nebraska, which is over 1,500 miles across the country. USC and UCLA announced that they were joining the Big 10 last year and will also be travelling long distances for some of their Big 10 opponents.
Football usually makes the most revenue among all universities, and LSU is no different. According to LSU's financial report for the 2022 fiscal year, the football team generated $37 million in revenue. The next closest for the school was baseball coming in at $3 million.
Even though the most recent LSU football season made more money than all other sports combined, the baseball team took more in-conference road trips and played in multi-day series for each of those trips.
"We're talking about a football decision, but what about softball and baseball? Who have to travel cross country," Drinkwitz said. "Do we ask about the cost of them? Do we know what the No. 1 indicator cause of mental health is? It's lack of rest and sleep."
As of the second week of August, the Big 10 is expected to have 18 teams, the most among Power 5 conferences. The SEC, with the addition of Texas and Oklahoma in 2024, has 16 teams, but both of those numbers could soon change.
"I think if we move down the road, I think the SEC will have 20 or more members, I think the Big 10 has 20 or more members," McMurphy said. All these moves are being made because it's going to generate the most TV revenue for all these conferences."
The Big 12 has also done its share of conference realignment, after the announced departure of Texas and Oklahoma. They added eight schools, four of those being from the Pac-12 in Arizona, Arizona State, Utah and Colorado.
Conferences are now getting so many members to the point where almost all the brand name schools are in just a few conferences. If the realignment continues, we could see a massive change in the college football landscape.
We could get to the point where the conferences just decide, we don't need the NCAA. We're going to designate our own rules.
"We're going to do what we want and move on that way," McMurphy said.