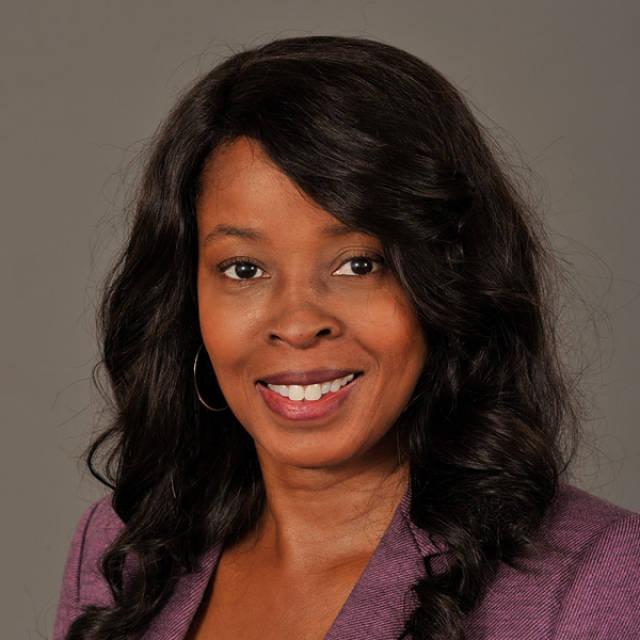 Proverbs 16:18
When William Tate IV assumed command as president and chancellor of LSU two years ago, he inherited a mess not of his making. Days before his arrival, twenty-year employee Sharon Lewis, who was serving as associate athletic director and president of the National L Club, alleged egregious conduct by former football coach Les Miles and his assistant coach Frank Wilson.
Despite a trove of well-publicized revelations detailed in the Husch Blackwell report, Tate was not proactive. The LSU president idled after the former LSU track and field champion sprinter filed suit in April of 2021 and Tate was hired the following month. Then Lewis was fired by mail on January 5, 2022. Seventeen months later, LSU officials can't agree on who was responsible for her dismissal. It will be fascinating to see how the LSU brass answers this inquiry under oath.
A novice mediator would have recommended that LSU and Lewis separate peacefully before engaging in a bloody public spectacle that possesses irresistible sidebars of race, sex and class and threatens to rock the foundation of the biggest brand in the state, LSU football.
Lewis is poised to have her day at the federal courthouse in New Orleans, and LSU is unprepared for a trial that will sear the reputation of the Ole War Skule. Huey Long is spinning in his grave at the stupidity to allow LSU's dirty laundry aired to every reputable media outlet in the country.
The smart move would have involved negotiations with Lewis' lawyers rather than surrendering $17.1 million to Ed Orgeron as a parting gift after he lost eleven of his last 22 games. Coach O could have been dismissed on the cheap after he intervened on behalf of star runner Derrius Guice, who was embroiled in sexual misconduct investigations. Lewis was in charge of football recruiting visits and is not inclined to perjure herself. She is a dangerous witness for LSU.
Orgeron left campus as a multi-millionaire as a reward for his prolific coaching of Joe Burrow in the halcyon year of 2019. As O told the Little Rock Touchdown Club when he was informed of his severance by athletic director Scott Woodward, his response was, "What time do you want me to leave and what door you want me out of, brother?"
The latest ruling from Federal Judge Susie Morgan is that Miles, four members and one former member of the LSU Board of Supervisors and Taylor Porter lawyers Robert Barton and Vicki Crochet must comply with requests for depositions. A trio of judges recused themselves from presiding over a trial in Baton Rouge. LSU now has a less favorable venue in New Orleans with a judge who is a graduate of the LSU Law Center but does not bleed purple and gold at the expense of a fair trial.
Judge Morgan ruled LSU must provide all information regarding a Board probe into sexual harassment claims made last year against associate head coach Frank Wilson. Lewis and two other former LSU employees accuse Wilson of sexual harassment during his tenure as recruiting coordinator under Miles from 2010-15.
Tate bungled this sordid chapter by not settling the case before numerous depositions were taken. This testimony is part of the public record because the LSU president underestimated Lewis, who is a better street fighter than Tate, who curiously grew up on the south side of Chicago. Wilson is a gifted coach, but it would not take Einstein to advise against rehiring him as he faced radioactive misconduct claims. Brian Kelly is also a victim. He was almost certainly not aware of charges against Wilson when he hired him in Kelly's first week on the job.
If LSU agrees with Lewis to make this go away for millions in damages, this is money that could have been invested on Kelly's football juggernaut, and it will possibly mean that Frank Wilson must pack his bags and receive millions of dollars to leave quietly and never offer a response to damaging charges lodged against a man with a wife and children.
Tate defended Wilson forcefully in an appearance at the Press Club of Baton Rouge on March 7, 2022. Since Tate is taking the word of his coach, the appropriate remedy is to countersue Sharon Lewis. This will never happen because Lewis has associates currently employed in the athletic department prepared to testify on her behalf.
The odds are even the case will proceed to trial. An agreement at his point is a tacit admission from Tate that Lewis was right and he was wrong. Even if LSU prevails in the courtroom, the university risks being excoriated in the court of public opinion.
Amid a plethora of legal quandaries related to sexual misconduct at the university, LSU curiously did not renew its contract with Sexual Awareness Response. By contrast, University of Louisiana President Jim Henderson recently employed STAR to assist with concerns for the safety of 90.000 students on the nine campuses in the U.L. System.
Henderson was the runner-up for the LSU president's job in 2021 and enjoyed enthusiastic support in his quest from Baton Rouge Senator Cleo Fields. The veteran lawmaker knows the terrain of Louisiana politics, dating to 1987 when he was elected to the Louisiana Senate the first time.
Fields correctly surmised that Henderson, a fellow veteran of Louisiana campus battles, was better suited to handle a crisis than the career bureaucrat from Chicago. LSU will survive. It always does, but this fiasco could have been averted with more common sense and less hubris.
LSU has endured a president, James Monroe Smith, who was incarcerated in scandal after he was appointed by Gov. Huey Long. He was referred to as "Jimmy the Stooge" by students. A generation later, LSU Athletic Director Jim Corbett was mysteriously shot and wounded outside a Baton Rouge hotel, and one of his successors, Bob Brodhead, was convicted of federal wiretapping violations.
When Bo Rein's plane crashed in the Atlantic Ocean on Jan. 10, 1980, killing LSU's football coach of 42 days along with pilot Lewis Benscotter, Board member Jerry McKernan termed the eerie scenario, "Twilight Zone on the Bayou." The intrigue never stops at the fortress built in the Great Depression by a dictator, who sidestepped impeachment before succumbing to the bullet of an assassin.
As former Chancellor Mike Martin noted on his way out in 2012, "LSU is the most political place on the planet."