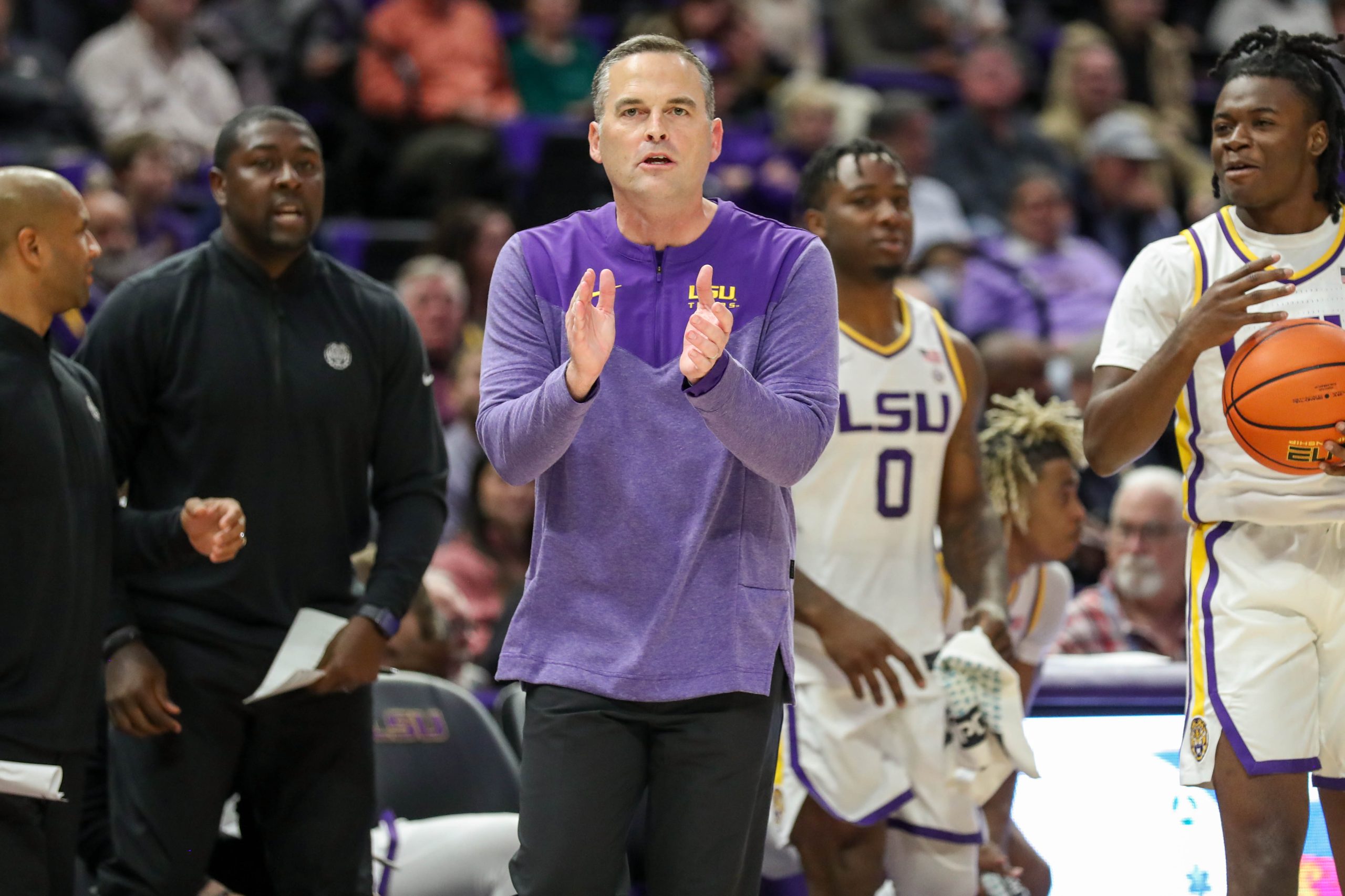 Baton Rouge native Jordan Wright, who played the last four seasons for Vanderbilt, has completed his transfer to LSU and will join coach Matt McMahon's program for the 2023-24 season, the school released Thursday.
Wright played four years of high school basketball at The Dunham School for coach Jonathan Pixley in Baton Rouge.
"We are thrilled to welcome Jordan Wright back to Louisiana for his final college season," McMahon said. "We love his skill level, IQ, and versatility on the court. Jordan will bring leadership, a strong work ethic and toughness to our program. I look forward to coaching him in Baton Rouge."
McMahon also announced the transfer of guard Jalen Cook of Tulane. The former Walker High standout and state's Gatorade Player of Year, signed with LSU out of high school before transferring and playing at Tulane the past two seasons.
"We are excited to welcome Jalen Cook back to LSU," McMahon said. "Jalen is an electric guard who brings proven scoring and playmaking ability to Baton Rouge. I love his passion for LSU and his desire to represent our program. I look forward to the opportunity to coach him in the purple and gold."
The 6-foot-6 Wright, the 2022 SEC Scholar-Athlete of the Year, was third on the Commodores last year in scoring at 10.6 points per game, second in rebounding at 5.1 boards a game and second in assists with 71, averaging 24.7 minutes per game. He also led the team in steals with 39.
Wright posted 20 double figure scoring games in 2022-23 and became the 51st member of Vanderbilt's 1,000 career point club on Jan. 21, 2023 at Georgia.
At Dunham, Wright averaged 20 points, 13 rebounds, six assists, two blocks and two steals as a senior. He was first-team all-state as a senior, a three-time first-team All-Metro selection and a three-time district MVP.
Dunham won state championships in both 2018 and 2019, his junior and senior seasons in high school. He was a Summa Cum Laude graduate at Dunham and a member of the National Honor Society.
In four years at Vanderbilt, he appeared in 124 games with 74 starts, averaging 9.5 points, 4.8 rebounds and 1.6 assists for his career with 61 double-digit scoring games with 10 double doubles.
Wright is scheduled to receive his degrees in communications studies and human and organizational development at May commencement exercises at Vanderbilt.
Cook, who was a first-team All-American Athletic Conference selection in the last two seasons with Tulane, played for the Tigers as a freshman in the 2020-21 basketball season.
Cook averaged 19.9 points and 4.9 assists during the 2022-23 season, ranking second in the AAC in scoring and fourth in the league in assists average.
This past year, Cook made 57 three-pointers and shot 84.5 percent from the free throw line (93-of-110).
In his first year with the Green Wave (2021-22), Cook averaged 18.0 points and 3.5 assists, also finishing second in the AAC in scoring and scoring in double figures in 22 games.
As a freshman at LSU, Cook played in 20 games playing behind All-SEC guards Cam Thomas and Javonte Smart. He averaged 3.1 points a game.
In his three years of college basketball, Cook has scored 1,011 points with 228 assists with 116 three-pointers in 70 career games.
Cook helped Walker High School to the Class 5A Louisiana High School Athletic Association basketball title as a sophomore in 2018 and a state runner-up finish in 2019. He averaged 29.5 points, 5.1 rebounds and 4.7 assists as a junior and 29.8 points, 3.9 rebounds and 2.7 assists as a senior in 2020, finishing his career with over 3,200 points.