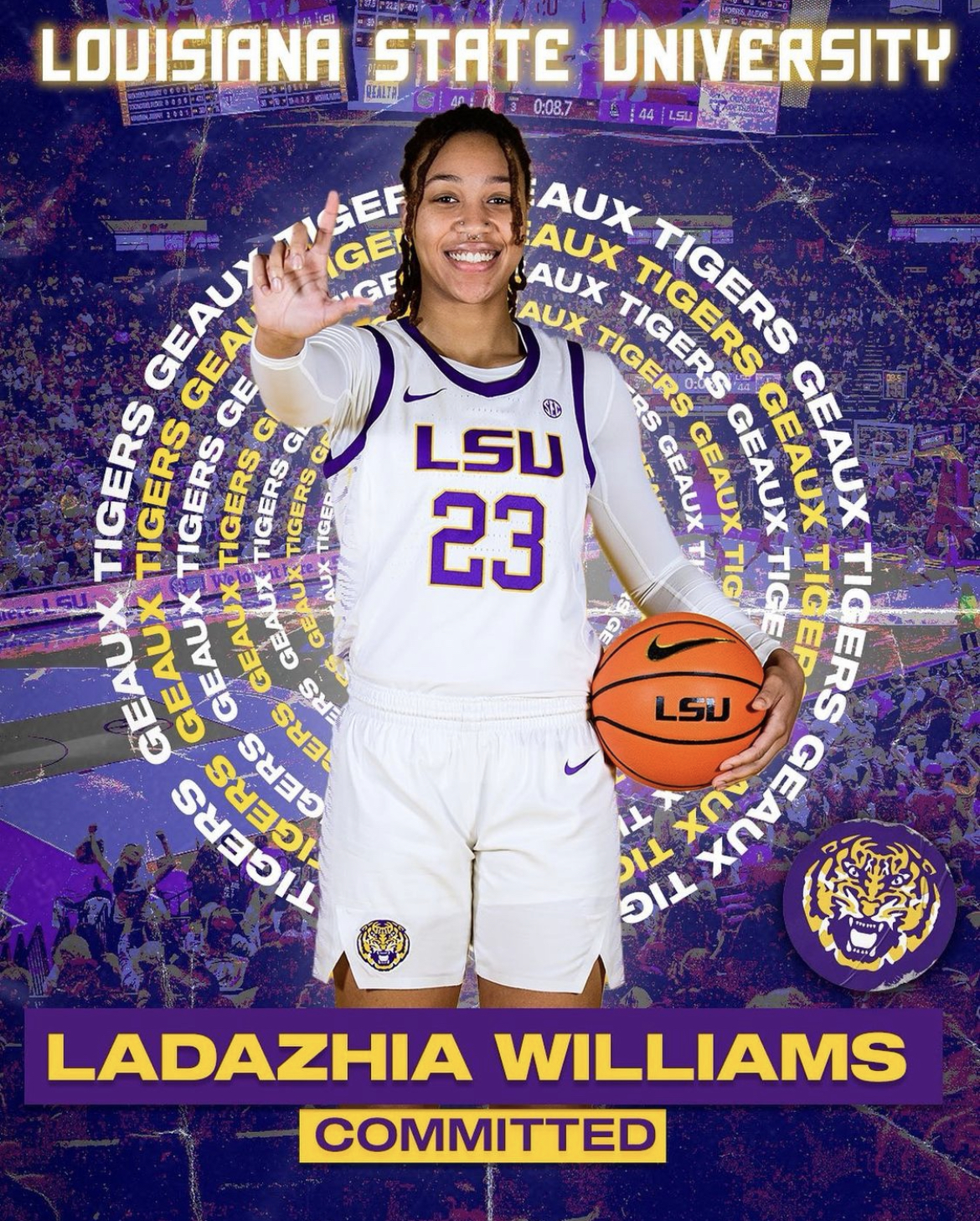 LSU women's basketball coach Kim Mulkey's done more than re-tool her coaching staff, she's also done the same with her roster for the 2022-23 season.
After announcing that Gary Redus II has joined LSU's coaching staff, along with Bob Starkey which Tiger Rag reported April 12, the Tigers continue to add valuable pieces to next year's team, digging into the NCAA transfer portal for a third time to sign 6-foot-4 graduate transfer LaDazhia Williams of Missouri.
"LaDazhia will bring four years of SEC experience to Baton Rouge," Mulkey said in a university release Thursday. "She is an efficient scorer who can make an immediate impact in our front court in many facets of the game. Tiger fans will love getting to watch her in the purple and gold next season!"
LSU announced the signing of 5-10 guard Jasmine Carson of West Virginia from the transfer portal on Wednesday, but the Tigers also got a commitment from her teammate Esmery Martinez, a 6-2 forward of West Virginia according to her Instagram page.
The addition of Williams, who began her career at South Carolina before transferring to Missouri in 2019, further bolsters LSU's front line that graduated starters in center Faustine Aifuwa and Autumn Newby along with reserve Awa Trasi.
Williams, who entered the transfer portal on March 23, finished third in scoring (9.3) and third in rebounding (4.2) for Missouri, which went 18-13 overall and 7-9 in the Southeastern Conference. She had 10 double-figure scoring games, including a high of 25 against Auburn, two double-doubles and shot 54.3% (102 of 188) from the floor and 74.1% (43 of 58) from the free throw line.
In Missouri's 70-69 overtime loss at LSU on Dec. 29, Williams was not dressed in uniform and didn't play. She started in nine of 27 games, averaging 18.7 minutes per game.
Williams made quite a splash in her team's 70-69 overtime win over South Carolina on Dec. 20. She made the first start of the season a memorable one against her former school with 12 points and 12 rebounds, handing the Gamecocks their first loss of the season.
Williams enjoyed her most productive year in college during the 2020-21 campaign, averaging 12.4 points, 4.2 rebounds and 1.2 blocks per game in 23.3 minutes. She produced the school's third-best single season field goal percentage of 58.2% (106 of 182) which ranked her second in the SEC and ninth nationally.
She led Missouri in scoring seven times and reached double figures 16 times, including a pair of 20+ point outings.
Williams played in a total of 48 games at South Carolina with no starts. She averaged 1.6 and 1.2 points in each of her first two seasons in which she didn't average more than seven minutes of playing time per game.
Williams was rated the nation's No. 12 forward and No. 48 overall prospect out of Lakewood Ranch High in Bradenton, Florida where she finished the career leader in points and rebounds. She averaged 19 points, 9 rebounds and 3 blocks as a senior when the three-time all-state selection was named the Class 8A Player of the Year by the Florida Association of Basketball Coaches (FABC) and Sarasota Herald-Tribune.