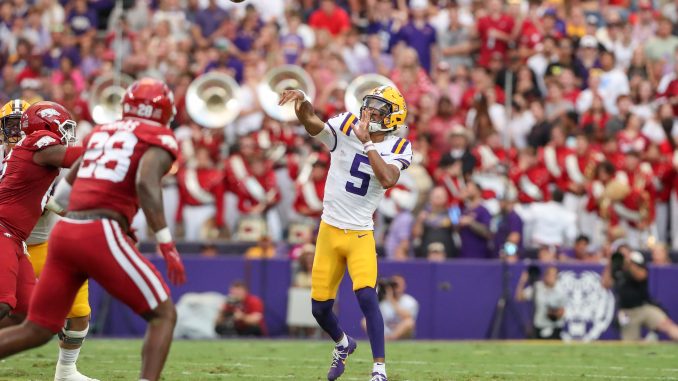 A few days after a gut-wrenching loss to Ole Miss, all is not lost for Jayden Daniels and LSU.
Daniels, who is second in the nation in total offense, third in passing yards, fourth in points responsible for, and 12th in completion percentage, is doing his very best, he said, to put the 55-49 SEC West loss to the Rebels behind him and to stay focused on the immediate task at hand. This week that means the 5-0 Missouri Tigers, ranked No. 21.
Daniels had nothing but praise for Missouri during his media availability on Tuesday night following LSU's practice.