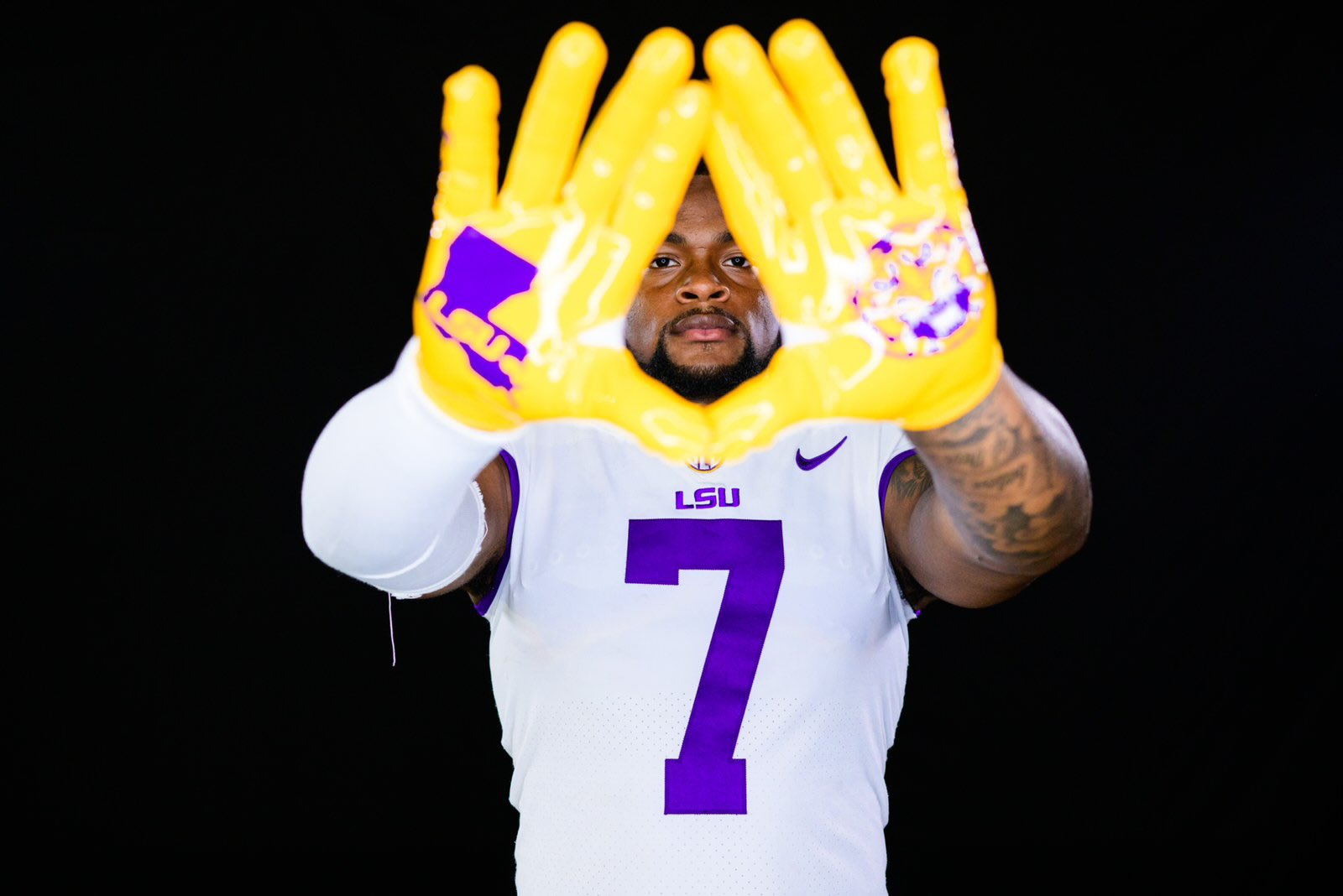 Billing him as the best its offense has to offer in 2022, LSU has rewarded wide receiver Kayshon Boutte with the right to wear No. 7 in the season to come.
Boutte, heading into his third season at LSU out of Westgate High in New Iberia, previously wore No. 1.
The relatively new Tigers tradition of wearing the No. 7 jersey, according to an LSU new release issued Thursday, "has become associated with a player who is a dynamic playmaker while also displaying all of the qualities necessary to build championship teams around."
Boutte is a widely regarded as one of the country's top receivers and a potential first-round pick in the 2023 NFL Draft.
The list of previous players who've worn No. 7 for LSU include, but is not limited to, current NFL players Patrick Peterson, Tyrann Mathieu, Leonard Fournette and DJ Chalk along with cornerback Derek Stingley Jr., who was picked by the Houston Texans at No. 3 overall in this year's NFL Draft.
Peterson, a Minnesota Vikings cornerback as of last season, is an eight-time Pro Bowl pick who played for the Arizona Cardinals from 2011-2020.
Mathieu, a three-time Pro Bowl safety, signed with the New Orleans Saints earlier this year after spending his first season with the Cardinals, playing for Houston in 2018 and spending the last three seasons with the Kansas City Chiefs.
Fournette played his first three seasons with the Jacksonville Jaguars. The running back has been with the Tampa Bay Buccaneers since 2020.
Chark, a receiver, signed with the Detroit Lions in March after playing for Jacksonville from 2018-21.
Stingley wore No. 7 in 2021, before his season was cut short by a foot injury.
Next in line to wear it will be Boutte, who has undergone two ankle surgeries since breaking a bone in the joint during an October game against Kentucky.
He briefly flirted with leaving LSU after the 2021 season ended, and did not take part in spring drills while recovering from his surgery.
But now Boutte is in the good graces of new coach Brian Kelly, who said it would be up to team members to decide if the program's tradition of awarding its Nos. 7 and 18 jerseys would carry over under his regime.
"To be chosen to wear this legendary number is an honor," Boutte wrote on Instagram. "I'm excited to be back on the field with my brothers and go to work this season."
With nine touchdown catches at the time, Boutte was on pace to finish among SEC and national leaders in receiving TDs when he was injured.
He has 14 touchdowns and 83 catches for 1,244 yards in 16 career games, including five 100-yard receiving games with an SEC-record 308 yards and three TDs on 14 grabs against Ole Miss in 2020.
As a freshman season, Boutte led LSU in receiving yards (735) and finished second in catches with 45.
He opened 2021 with three touchdown catches in LSU's season-opener at UCLA and finished as the Tigers' leader in receiving yards (509) and touchdowns despite missing the year's final seven games.