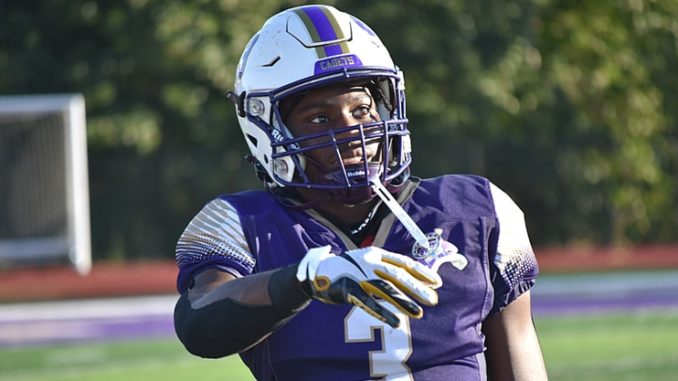 LSU made the cut from 12 schools to five for four-star wide receiver Jeremiah McClellan of Christian Brothers College in St. Louis, Missouri.
The 6-foot-1, 185-pound McClellan narrowed his list to also include Georgia, Missouri, Ohio State and Oregon and is expected to make a decision in August.
"These schools made my list because I can see myself there," McClellan told On3Sports. "Those schools have recruited me hard, they showed me love and I have had good visits to each school. All five have a shot for sure."
LSU extended a scholarship offer in January and hosted McClellan on an official visit on June 2. His lead recruiters for the staff are defensive backs Robert Steeples, a native of St. Louis, and wide receivers coach Cortez Hankton.
McClelland's also made official visits to Missouri in May and Oregon and Ohio State in June.
McClelland's is a top 100 overall player according to both On3 and 247Sports with both websites ranking him as the No. 91 player and No. 17 wide receiver. He's also a consensus top 10 player in his home state with Rivals ranking him No. 3.
He enjoyed a standout junior season for Christian Brothers, catching 61 passes for 1,103 yards (18.2 yards per catch) and 13 touchdowns. He also returned seven kickoffs for a 29.3-yard average and he also punted 13 times for a 33.3-yard average.
Christian Brothers successfully defended its Class 6 state championship with a 35-28 overtime win over Lee's Summit North.
"When I make my decision, it will be based on player development," said McClellan, who was invited to play in the Under Armour All-America game in Orlando. "That and how I fit into the system."