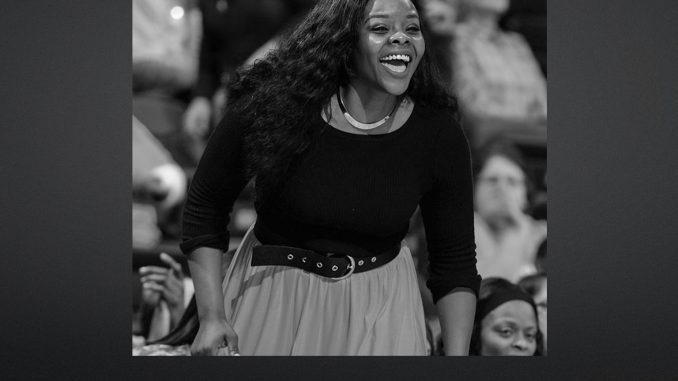 Former LSU women's basketball coach Tasha Butts, the current head coach at Georgetown, passed away Monday after a two-year battle with breast cancer.
Butts was 41.
"Tasha was a great player and went on to have a successful career as a coach too," LSU coach Kim Mulkey said. "More importantly, she had an impact on so many lives throughout her lifetime. We are sad to lose her at such a young age."
Butts was diagnosed with advanced stage metastatic breast cancer in 2021.
"We are deeply saddened to hear of Tasha's passing," LSU associate head coach Bob Starkey who serves on the board of the Kay Yow Cancer Fund. "The courage she displayed as she battled cancer should set an example for us all and her spirit should inspire us all to continue in her honor to work towards a cure for breast cancer."
Prior to becoming the head coach at Georgetown, Butts was an assistant at Georgia Tech and LSU, UCLA and Duquense.
Butts, a native of Milledgeville, Georgia, was a consensus All-American high school at Baldwin High, earning her state's Gatorade Player of the Year. She was the school's career leader in scoring and Baldwin High retired her No. 23 jersey in December of 2000.
She attended the University of Tennessee where she graduated in 2004. She was part of four regular season SEC championships and the Lady Vols went 55-1 during her four-year career and won consecutive national championships in 2003-04.
Butts left UT ranked fourth all-time in games played (141) and tied for seventh in three-point shots made (103).
Butts went on to become the 20th selection in the 2004 WNBA Draft by the Minnesota Lynx and played through the '08 season and made a transition into coaching.
Butts was an assistant at Duquesne University in 2007-08 before moving to UCLA under Nikki Caldwell and the Bruins twice reached the NCAA Tournament and went 72-26 during her tenure.
She then followed Caldwell (later Fargas) to LSU and spent eight season and the Tigers had four 20-win seasons and made six trips to the NCAA Tournament – including consecutive runs to the Sweet 16 in 2012-13.
Butts was credited with helping to develop All-SEC caliber guards Raigyne Moncrief-Louis and Danielle Ballard during her career.
Butts was named as Georgetown's head coach earlier this year in April. In September, the school announced that Butts would be taking time away from the team to focus on her health in her ongoing battle against breast cancer.