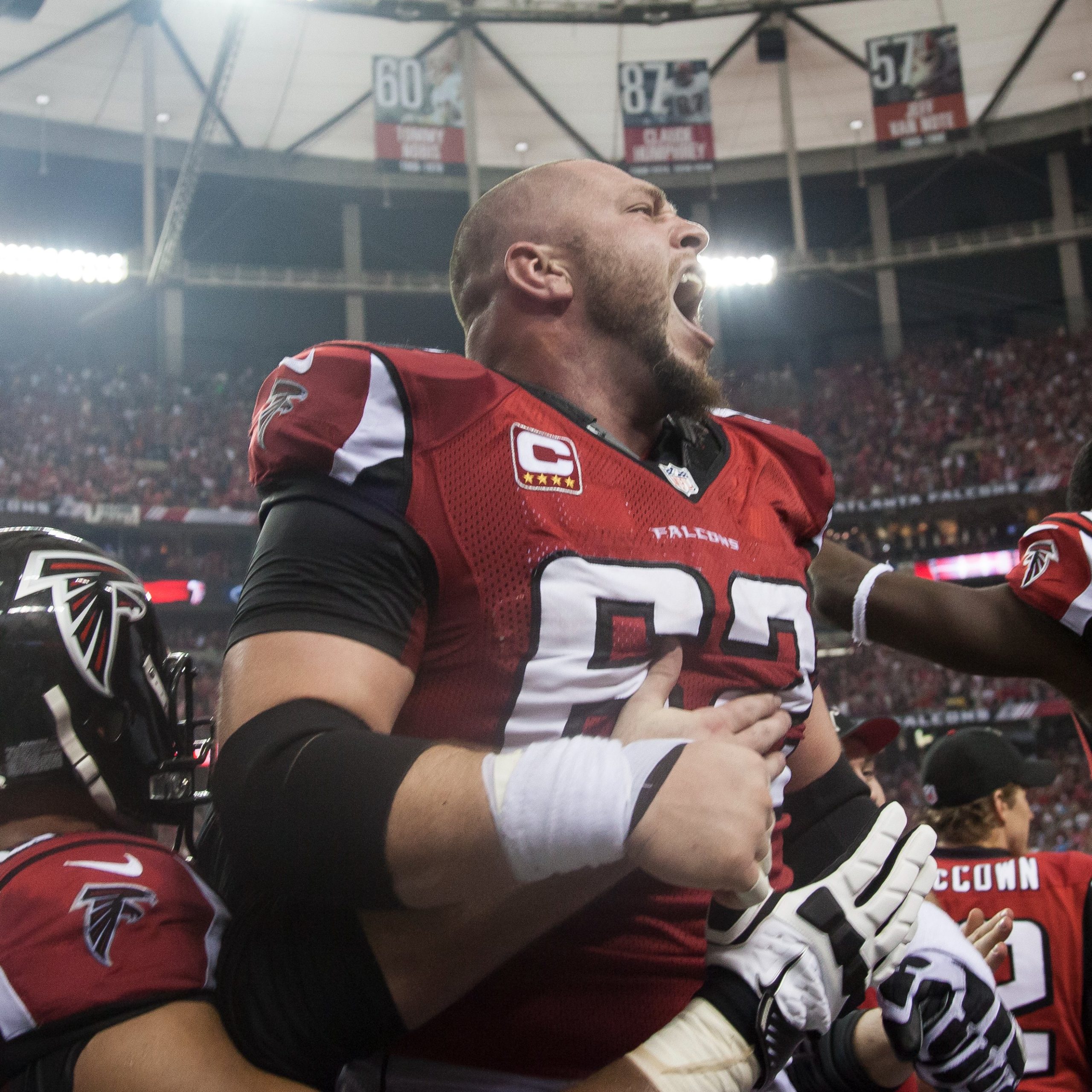 Former Central High and LSU offensive lineman Todd McClure continued to add to his happily-ever-after football story.
McClure, a seventh-round (237th overall) NFL Draft choice in 1999, became the 12th member voted into the Atlanta Falcons' 'Ring of Honor', the organization he spent his entire 13-year career with announced Thursday.
He will be honored Oct. 30, when Atlanta plays host to Carolina at Mercedes-Benz Stadium.
"It was great moment that brought back a lot of emotion," McClure told atlantafalcons.com after the announcement. "There was a lot of blood, sweat and tears given to this organization and for them to honor me is huge. It's truly an honor, something I'll cherish the rest of my life."
McClure, a two-time All-SEC selection at LSU, started 195 of 198 games at center for Atlanta before he retired on March 13, 2013. After missing his rookie season with a torn ACL, he took over at center for Calvin Collins and set a club record in 2010 with his 129th straight start.
"If you look back at my career, I think you can agree I wasn't the most talented guy," McClure said. "I took pride in making the guys around me better. I think I was a great teammate. To see all the kind things said about me in the video, that really meant a lot to me. To be with 11 other guys in a select group that impacted a franchise, it's huge. I don't take any of it for granted."
McClure was celebrated for his gritty style, which endeared him to his coaches and teammates. He blocked for three different 1,000-yard rushers during his career and was part of the first offensive line in NFL history to have 1,000-yard rushers at both quarterback (Michael Vick) and running back (Warrick Dunn) in the same season in 2006.
McClure was part of the rise of the Falcons franchise, registering five 10-win seasons, winning six playoff games and advancing to two NFC Conference Championship games. During a stretch from 2008-12, the Falcons were either first or second in the NFC West with championships in 2004 and 2010.
"When you go to opposing stadiums and see the ring of honor, you recognize it," McClure said. "Kids will now go into our stadium and see my name. They might have to Google it – hopefully something comes up – but that's so huge. I never would've thought that, after my time here, I would be with such an elite group of guys. I'm very proud. I feel very fortunate."