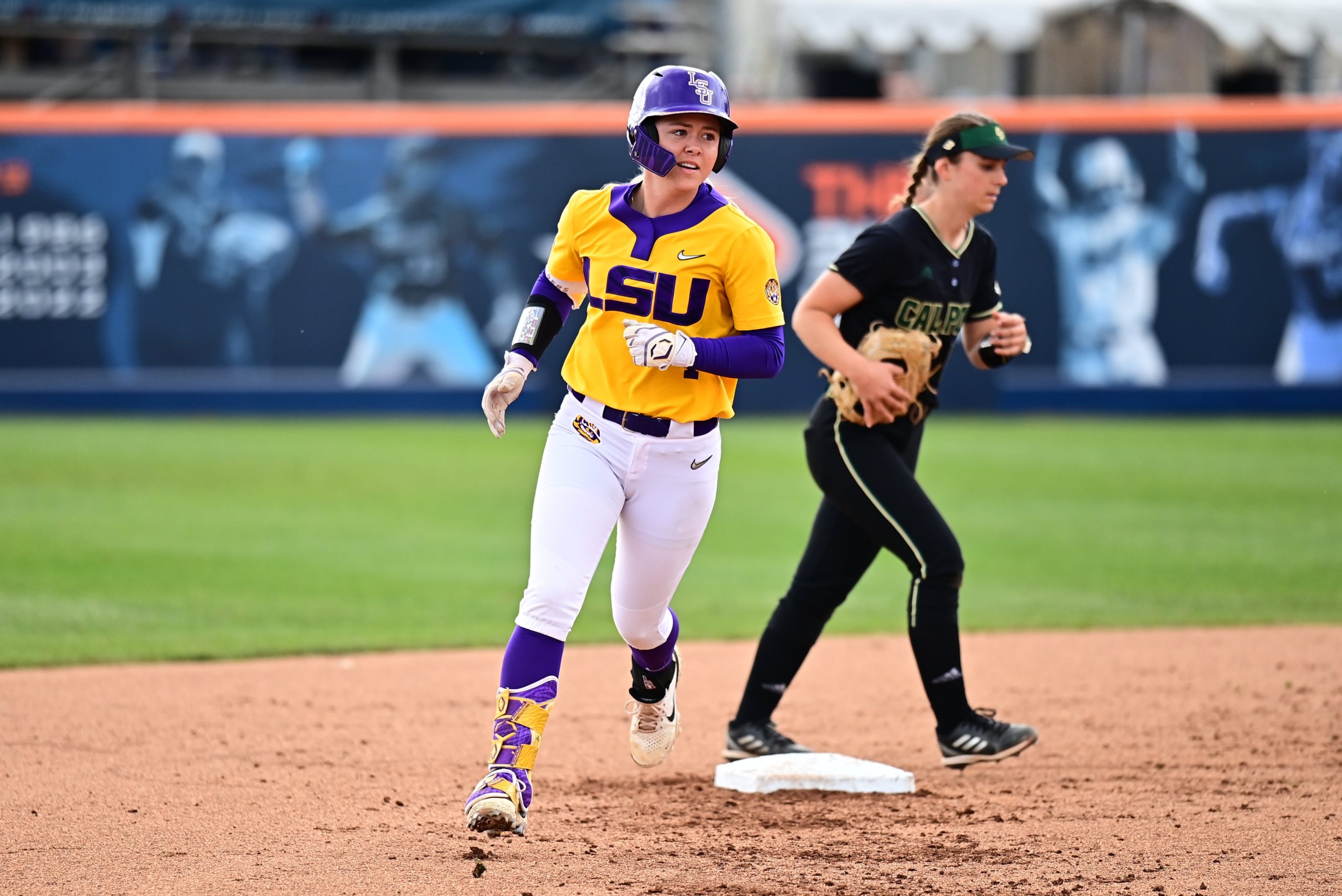 The No. 15 LSU softball team put an exclamation point on its perfect weekend at the Judi Garman Classic in Fullerton, California.
The Tigers went 5-0 in three days and capped their three-day stay with a 12-4 mercy-rule win in five innings Sunday over Cal Poly.
LSU (20-1) batted around during a 10-run fourth inning that was highlight by eight hits that included a grand slam homer from second baseman Karli Petty and a two-run shot from left fielder Ali Newland.
LSU also added a homer from right fielder McKenzie Redoutey in the second inning that tied the score at 2-2. It was her fourth of the season.
Cal Poly took a 4-2 lead in the third inning off LSU starter Emilee Casanova who was lifted in favor of staff ace Ali Kilponen. The graduate right-hander (6-0) allowed two hits and no runs and struck out two in her 1.2 innings of relief.
Third baseman Danieca Coffey (3-for-4) and first baseman Raeleen Gutierrez (3-3) led LSU's hit parade that also featured designated player Georgia Clark (2-3, 2B, 2 RBIs). The Tigers had four players that drove in more than one run, a group that included Petty, Newland, Redoutey and Taylor Pleasants.
Newland tied the game in the fourth with a one-out homer – her second of the season – when LSU continued its assault. Pleasants gave LSU the lead for good with a two-run double and Clark followed with another two-run double.
Gutierrez singled and Redoutey walked ahead of Petty who homered for the first time this season. The Oklahoma State transfer hit a grand slam on a 1-0 pitch from reliever Paige Maier and center fielder Ciara Briggs followed with a run-scoring infield hit.
The Tigers had 11 straight batters safely reach base during that stretch of the fourth inning.
LSU will take the week off and open Southeastern Conference play Friday with a three-game series at South Carolina.