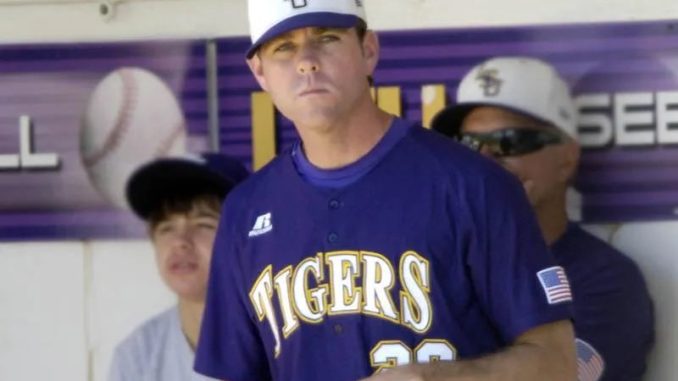 The last time assistant baseball coach Terry Rooney was at LSU, he left the staff of head coach Paul Mainieri the year before the Tigers went on to capture the 2009 national championship in Omaha, Nebraska.
Upon his return 17 years later, Rooney is joining the staff of LSU head coach Jay Johnson two weeks removed from the program's seventh national title. He spent the past two years at Purdue as pitching coach and recruiting coordinator.
Rooney, 49, has agreed to join Johnson's staff as Director of Recruiting and Program Development, Kendall Rogers of D1Baseball first reported and Johnson later confirmed to The Baton Rouge Advocate. He's replacing Josh Simpson who joined the new coaching staff of Wes Johnson at the University of Georgia in the capacity of recruiting coordinator.
Johnson announced that he hired pitching Nate Yeskie away from Texas A&M to replace Wes Johnson.
Rooney's career spans more than 25 years across several different schools, including a total of five years as pitching coach with Mainieri at both Notre Dame and LSU. He was promoted to associate head coach at LSU and helped assemble the nation's No. 1 recruiting class that included former MLB standout DJ LaMahieu, reaching the 2008 CWS before leaving the following season to become head coach at Central Florida.
Rooney spent eight years at UCF, leading the Golden Knights to a 261-210 record that included a NCAA Regional and American Athletic Conference Coach of the Year in 2014.
He went to Alabama in 2016, was elevated to interim head coach in '17 and then moved to the University of Houston for three seasons and then Purdue the previous two years.
Rooney, who enjoyed a 45-win campaign at UCF in '12, was part of coaching staffs at Stetson, Notre Dame, LSU and Central Florida that enjoyed 40-win seasons. He was also part of coaching staffs that earned 10 NCAA Regionals bids.