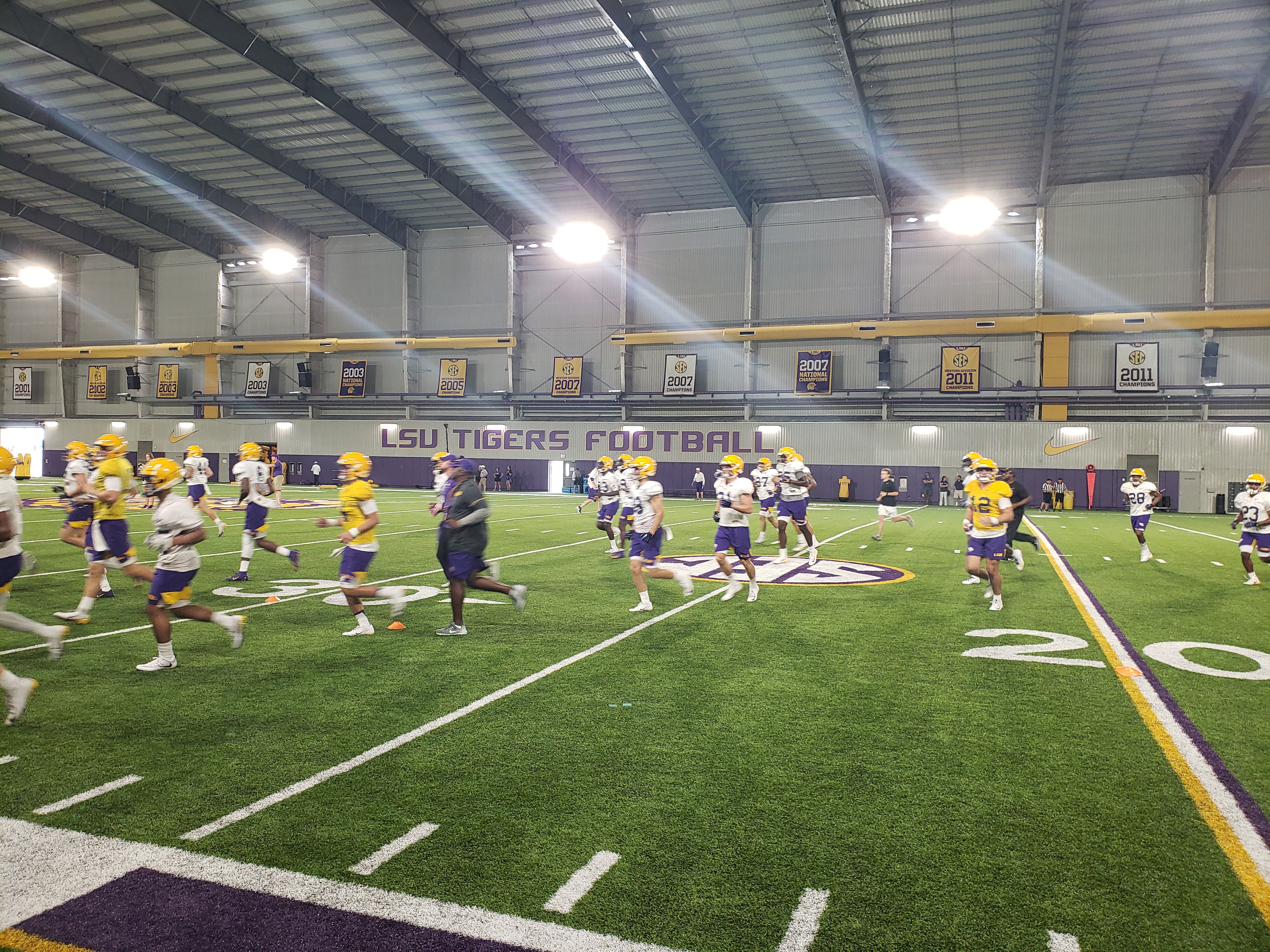 A day before the second scrimmage of camp, the LSU Football team took it easy, practicing without pads and working on light individual drills during the media portion of practice.
Friday's practice did mark the first sighting of new defensive line coach Bill Johnson working with the team. Head coach Ed Orgeron continued to work closely with the unit during individual drills as he has the entirety of fall camp.

The three defensive starters who missed much of the first two weeks remained present through Friday, as linebacker K'Lavon Chaisson, safety Grant Delpit and cornerback Kristian Fulton all seemed to be working without limitation.
Offensive linemen Damien Lewis and Chasen Hines remained absent during ahead of the scrimmage. It seems unlikely that they will participate in Saturday's scrimmage.
Orgeron will speak to the media afte the scrimmage Saturday around 1:30 p.m. Be sure to check back for updates from the presser to find out how the Tigers looked just two weeks before kickoff against Georgia Southern.