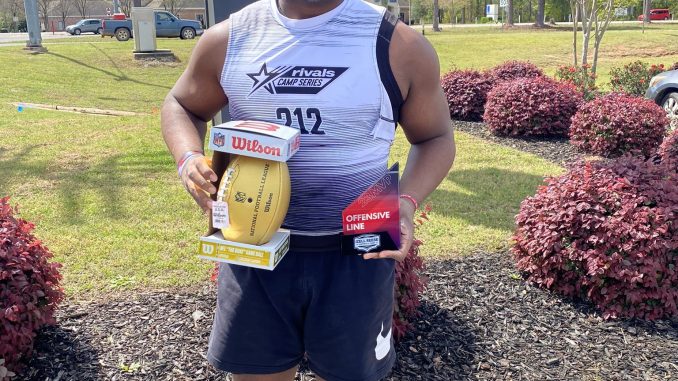 The offensive line position would be one LSU could use more help in filling out its Class of 2024.
The Tigers landed their lone commitment from four-star offensive tackle Ethan Calloway of Mooresville, North Carolina on June 30, and find themselves in the thick of a battle for three-star offensive tackle William Sanders of Brookwood, Alabama.
LSU is one of three schools the 6-foot-4, 295-pound Sanders identified among his three finalists along with Alabama and Mississippi State. He plans to decide between the three on July 21 at 3 p.m. at Brookwood School.
With offensive line coach Brad Davis leading the charge, LSU got a good look at Sanders during its offensive/defensive line camp and extended a scholarship offer on June 3.
That turned out to be a stretch that typified Sanders' national rise from an unranked prospect to No. 111 overall by On3Sports. He's also ranked the No. 5 inside offensive lineman (center/guard) and No. 9 in Alabama by On3.
Sanders also received subsequent offers from Alabama and Mississippi State in the same week LSU extended its overture. He also has offers from Ole Miss and Missouri or the Southeastern Conference along with Central Florida, Tulane, Cincinnati and South Alabama among others.
Sanders has made official visits to North Carolina State and Duke and spent a good portion of time at Alabama, making unofficial visits for the spring game and two other recruiting functions.