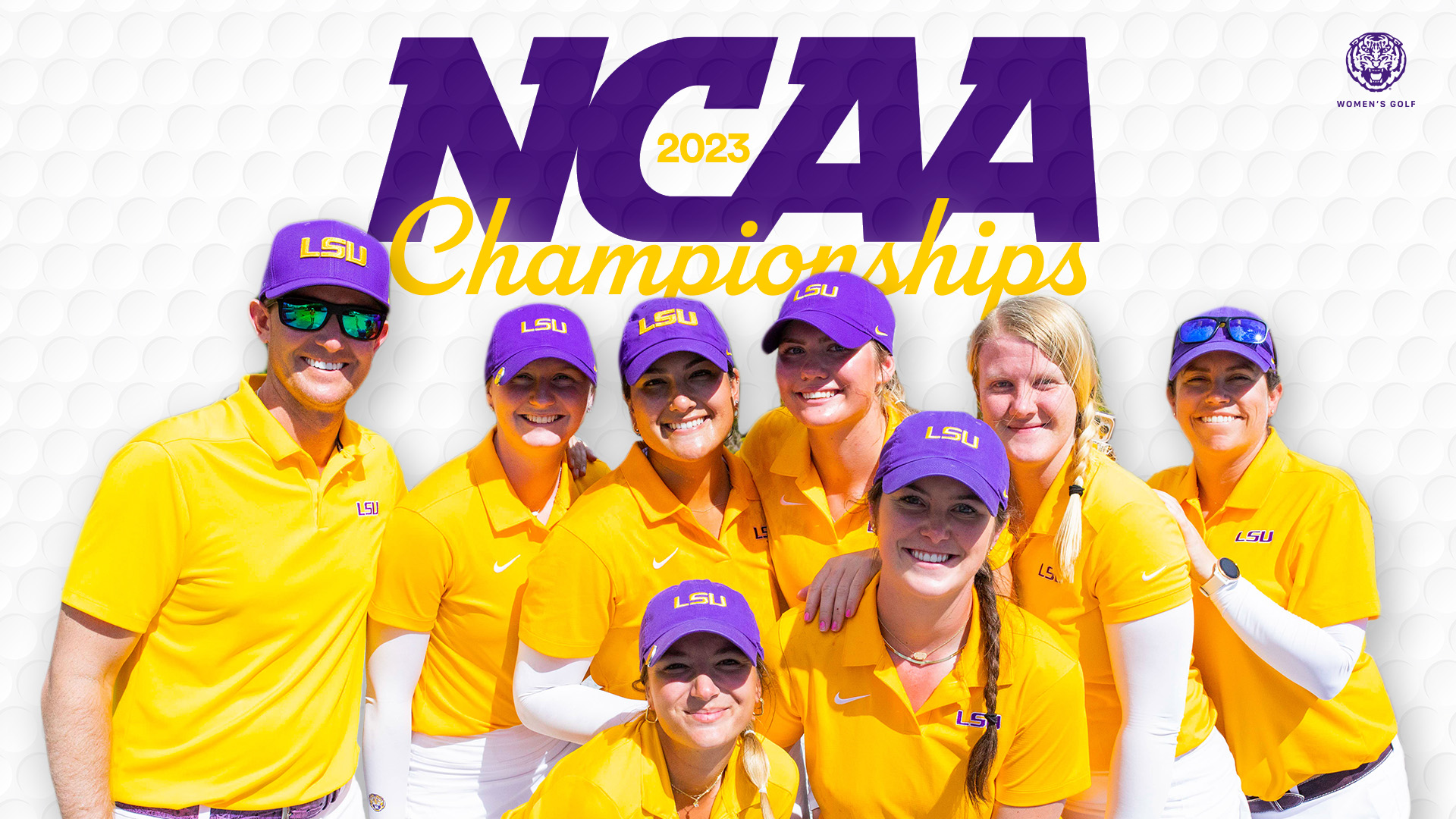 The LSU third-ranked women's golf team were selected as the top-seeded team in the Palm Beach, Florida Regional the NCAA announced on Wednesday.
The regional will be held May 8-19 at PGA National and the top five teams from each of the six regionals advance to the NCAA Championship later next month.
"I usually don't play the game of trying to figure out where we want to go," said LSU women's golf coach Garrett Runion, whose team advances to the NCAA regionals for the fourth straight year. "But in this case, being the No. 3 team in the country, I figured we were going to San Antonio and I thought it was kind of cut and dried. So, I was shocked to see Palm Beach Gardens and PGA National, but I'm very excited. It's a course that some of our ladies have played before. It's a tough course and that's what we wanted. There is similar weather, similar grass, so it's a good spot for us.
"I think it's a very comfortable spot for us and now we just have to perform," he said. "No matter where you go, you still have to play well. Our girls are excited and looking forward to it."
In all, 72 teams – including 11 from the SEC – advanced to the six regional sites and will be held on the same dates as well in Athens, Georgia; Pullman, Washington; Raleigh, North Carolina; San Antonio, Texas and Westfield, Indiana.
LSU has advanced from regional qualifying 12 times in its history, including each of the last two seasons. Last year at Stanford, the Tigers tied for second in the event.
LSU, which is appearing in the regional round for the 26th time in 30 years, will be trying to advance to the championship for the third straight year, marking the first time since the 1999-2001 seasons that LSU has made it on three consecutive occasions.
Palm Beach Gardens Regional Site
The Palm Beach Gardens Regional will be played at the PGA National Resort in Palm Beach Gardens,
Florida with Florida Atlantic and the Palm Beach County Sports Commission serving as co-hosts.
Teams:
1. LSU
2. Texas
3. Northwestern
4. UCF
5. Duke
6. Michigan State
7. California
8. Arkansas
9. Alabama
10. South Florida
11. Penn (The Ivy League)
12. Quinnipiac (Metro Atlantic Athletic Conference)