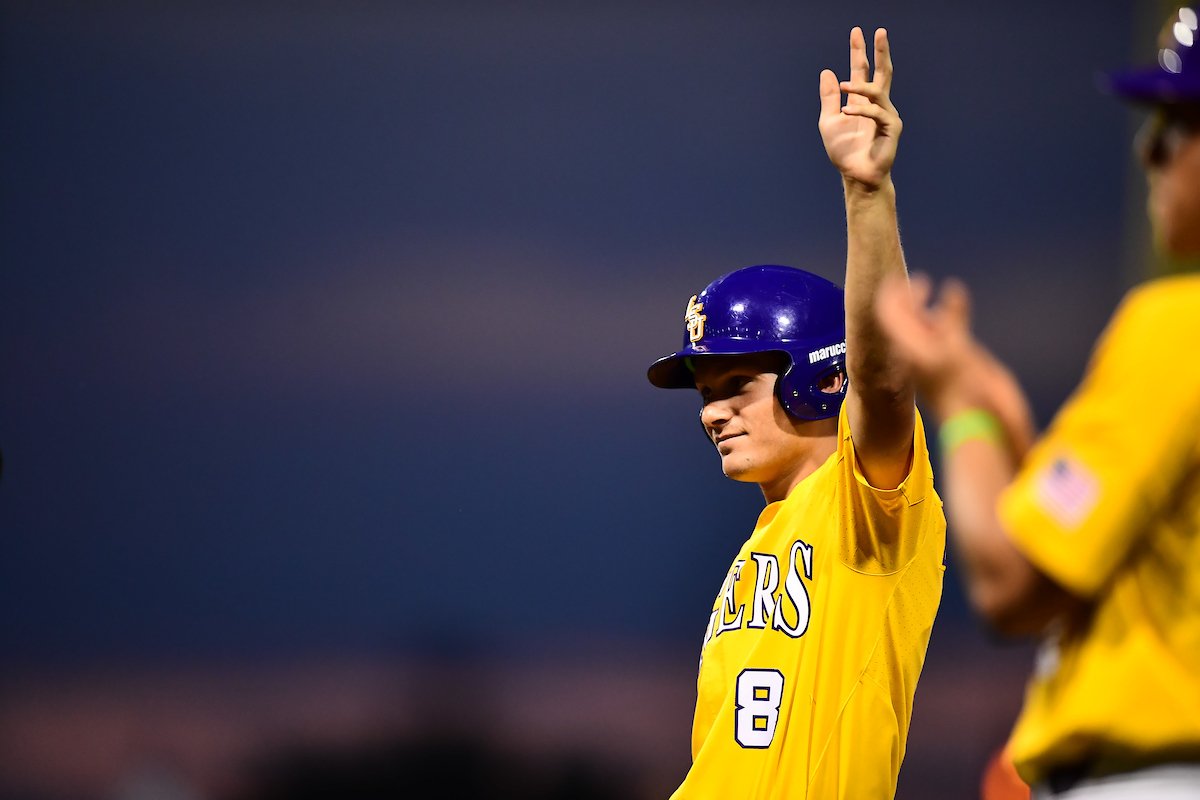 It's official: LSU has a new hits king.
Antoine Duplantis singled to center field in the first inning of LSU's regional final matchup with Southern Miss for career hit No. 353, breaking a tie with the great Eddy Furniss atop the all-time list.
The capacity crowd at Alex Box Stadium treated the senior to a standing ovation once he reached first base. Duplantis, true to his subdued nature, simply waved to the crowd in acknowledgement.