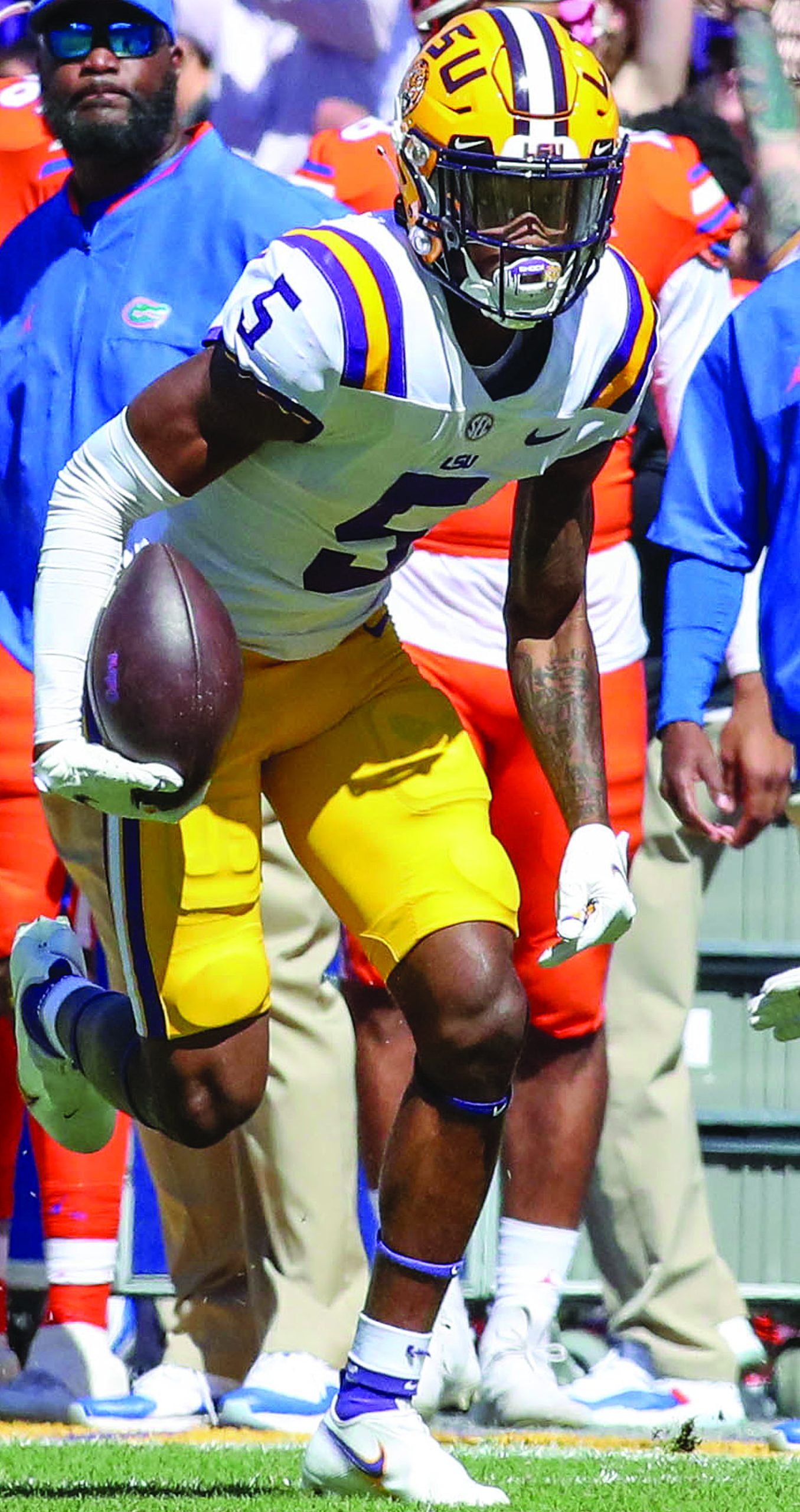 LSU will have two players taking part in Saturday's Senior Bowl in Mobile, Alabama.
Defensive end Ali Gaye and defensive back Jay Ward will represent the Tigers at 1:30 p.m. in the traditional all-star game at South Alabama's Whitney Stadium.
The NFL Network will televise the game. More than 900 NFL personnel representing all 32 NFL teams have been on hand during the week for what is considered the first stage of the NFL's draft process.
Gaye and Ward will both play for the American team and have been coached all week by staff members representing the Bears, Patriots and Falcons.
"It's been a great week," Gaye said. "I've used this week to build relationships with the NFL scouts and personnel who are here. It's given me an opportunity to show the scouts who I am as a player and as a person and for them to learn my story.
"I've gotten a lot of our practices this week, now I just want to finish the week out with a strong performance in the game."
As seniors on LSU's 2022 team, Gaye and Ward played key roles in the Tigers posting a 10-4 record and winning the SEC Western Division. Gaye capped his final season at LSU with 36 tackles, 6.0 tackles for loss and 2.5 sacks.
Ward earned SEC Defensive Player of the Week honors for his performance against Mississippi State when recorded a career-best 11 tackles to go with 1.5 tackles for loss, an interception and a pass breakup. Ward, considered one of LSU's most versatile defensive backs, finished the year with 60 tackles, four pass breakups, 2.5 tackles for loss and an interception and played in the team's 63-7 win over Purdue in the Citrus Bowl.
Over 130 former Tigers have appeared in the Senior Bowl with LSU's history in the game dating back to 1951 when Ken Konz, Jim Shoaf and Ebert Van Buren appeared in the contest. Two former Tigers earned MVP honors for their performance at the Senior Bowl – running back Jimmy Taylor in 1958 and running Earl Gros in 1962.
In addition, five former Tigers are members of the Senior Bowl Hall of Fame – Taylor, Bert Jones, Kevin Mawae, Kyle Williams and Kevin Faulk.
LSU PLAYERS IN ALL-STAR GAMES
NFLPA Collegiate Bowl (Saturday, Jan. 28)
LB Micah Baskerville
WR Jaray Jenkins
East West Shrine Bowl (Thursday, Feb. 2)
CB Jarrick Bernard-Converse
CB Mekhi Garner
Senior Bowl (Saturday, Feb. 4)
DE Ali Gaye
DB Jay Ward