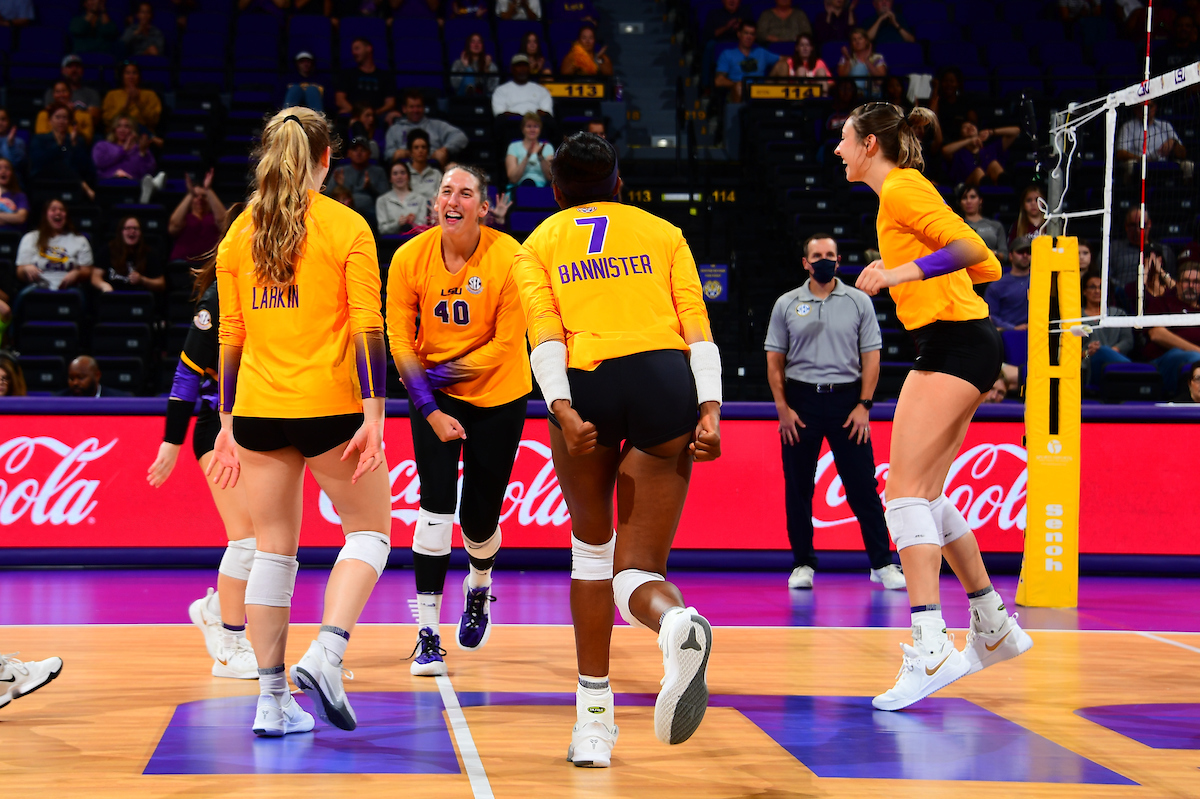 After appearing to be headed for a clean sweep LSU's volleyball team was extended to five sets where the Tigers took a 15-12 victory Sunday and closed out Texas A&M in the final home match of the season at the Pete Maravich Assembly Center.
LSU (12-13, 8-8 in SEC play) won the first two sets 25-9, 25-20 before Texas A&M (12-14, 5-11) answered to win the third and fourth sets (25-13, 34-32).
"We were very good with our serving at the beginning of the match," LSU head volleyball coach Fran Flory said. "And because of that success, the seemed to become too easy and we let our guard down. You start to expect that you do not have to fight and it is hard to snap out of that. I am very proud of my senior team who was able to bounce back against a Texas A&M team that played like they should have been playing. That is the best they [Texas A&M] have played in a long time. Credit to our side of the net to fight through and find a way at the end to win the match."   
 LSU was led by outside hitter Kylie DeBerg, who posted 15 kills and a season-high seven service aces. Middle blocker Allee Morris turned in a season-high 10 kills and a match-high six total blocks, including two solos. Right side hitter Taylor Bannister added 10 kills, while outside hitter Sanaa Dotson rounded out the top hitters for the Tigers with 10 kills on a .381 hitting percentage. 
Libero Raigen Cianciulli led all players with 17 digs and setter Ella Larkin posted a double-double with 39 assists and 10 digs. 
LSU closes out the regular season with a pair of matches at Georgia on Nov. 26-27. Both are scheduled for 1 p.m.