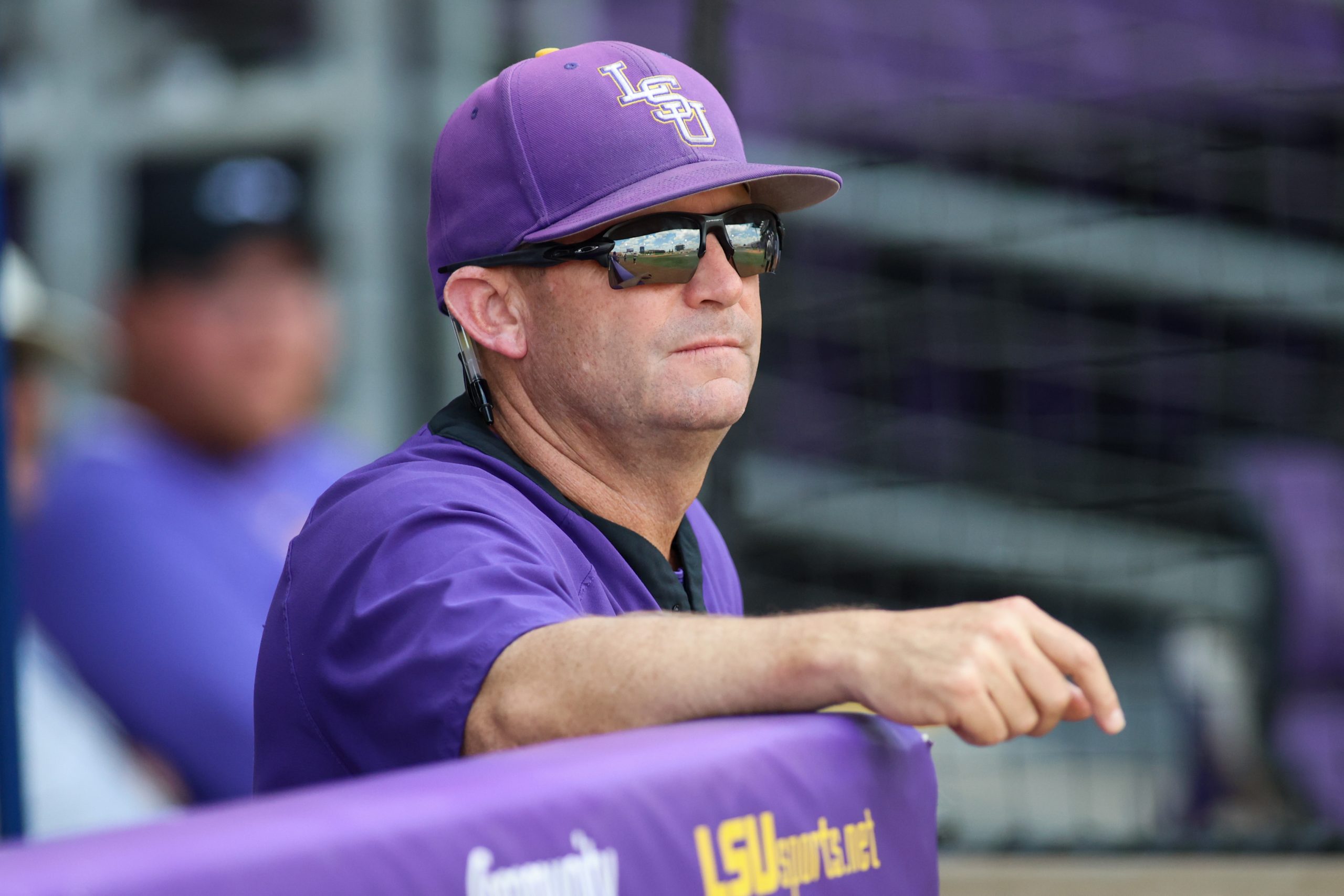 No. 5 LSU is preparing for its 16th super regional appearance since the NCAA changed to the current format. When the Kentucky Wildcats come to Baton Rouge for a best-of-three series beginning at 2 p.m. Saturday, it'll mark the 12th time LSU played host to a super regional.
LSU is 17-9 in those home games and 18-16 overall.
This is LSU's first super regional appearance in two years and the first at Alex Box Stadium since 2019.
LSU has not won a super regional since 2017.
The Tigers and Coach Jay Johnson are hoping that drought ends this weekend in the Baton Rouge Super Regional and that the second-year LSU skipper can make his first trip to Omaha as LSU's head coach.
LSU's last five super regionals.
2021
LSU faced a 50-win Tennessee team in Knoxville in what was Paul Mainieri's final weekend leading the Tigers.
LSU held a small lead in Game 1 before the Volunteers posted a three-run inning and won 4-2.
Game 2 wasn't close. Tennessee erupted for 15 runs. The Vols earned the sweep, and LSU went home.
There's some remnants from that series to LSU's current roster, most notably Dylan Crews and Tre Morgan, who were freshmen at the time.
2019
The last time the LSU hosted a super regional. But, the Tigers were also swept.
It was longtime Florida State head coach Mike Martin's final year, and the Seminoles brought their best to overcome a rowdy Alex Box Stadium. It took 12 innings for the Seminoles to put away the Tigers in Game 2.
A day earlier, FSU squeaked by with a two-run win. This series was in LSU's grasp but too many critical mistakes squandered a potential trip to Omaha.
2017
The atmosphere at this Super Regional was electric enough to rival a Saturday night in Tiger Stadium.
This series featured two SEC powerhouses and baseball blue bloods with LSU hosting Mississippi State.
In Game 1, LSU entered the eighth down three. But four runs in the bottom of the inning put LSU in front and gave the Tigers the series lead.
The next night, LSU opened it up, winning 14-4 and sweeping the Bulldogs before eventually losing to Florida in the College World Series final.
2016
This series will not bring back many good feelings for Tiger fans. An LSU team with high expectations hosted Coastal Carolina.
LSU led 4-2 after five in Game 1, but Coastal Carolina stormed back and built a lead. LSU showed some promise late but the margin was too large for the Tigers to overcome.
Game 2 was even more of a heartbreaker. Coastal took a 3-1 lead; LSU rallied and tied it. But Coastal Carolina walked it off and went on to win the College World Series.
2015
LSU hosted the University of Louisiana in an in-state battle. The Tigers took Game 1 by a score of 4-3 behind a Jake Fraley two-hit performance that included three RBI.
The next day, LSU was led by pitcher Jared Poche', who allowed one earned run over 7.2 innings. The Tigers won, 6-3, completing a sweep and clinching a trip to Omaha.
LSU went 1-2 in the CWS in 2015 with both losses coming at the hands of TCU.