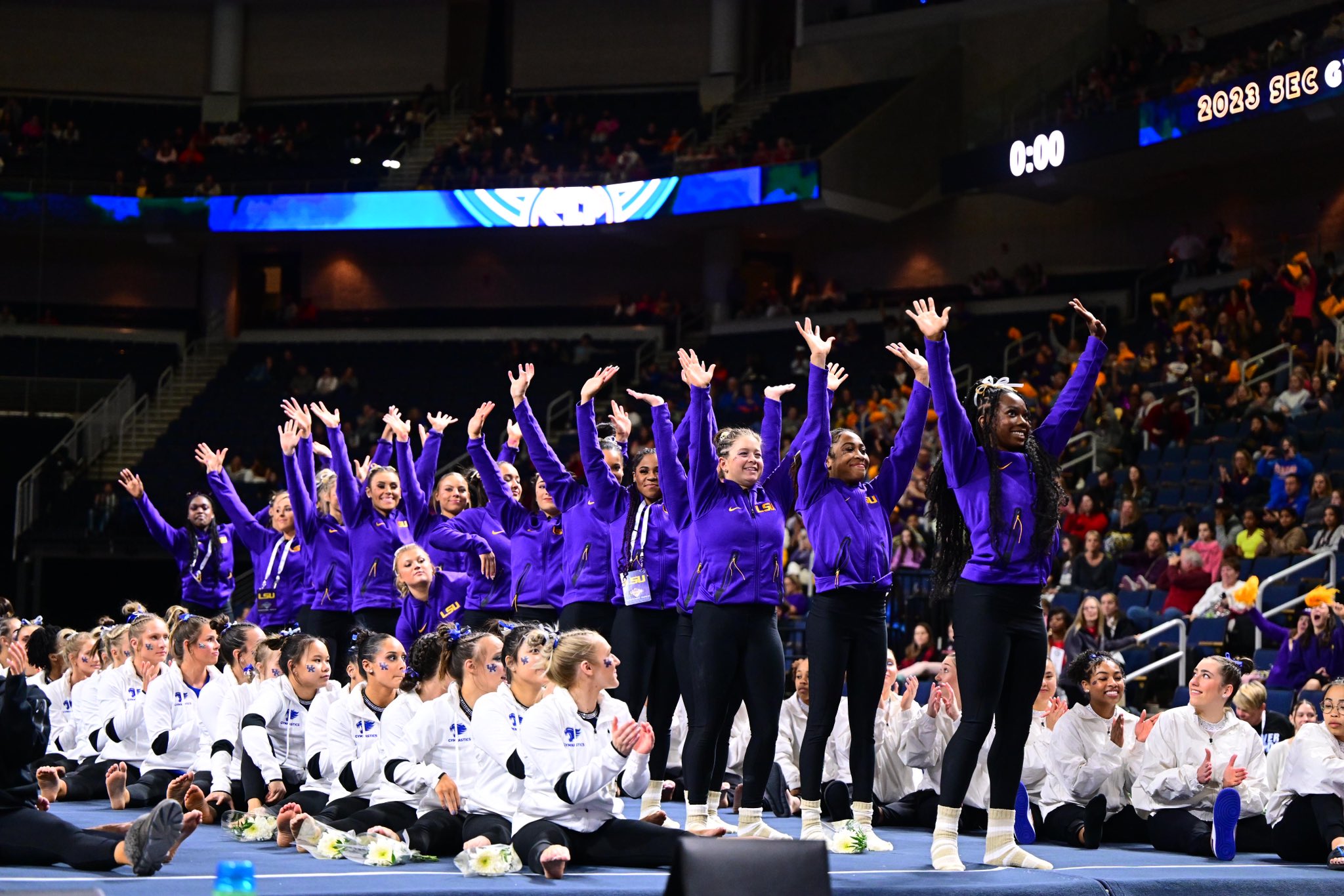 DULUTH, Ga. – LSU's sixth-ranked gymnastics team finished third at the 2023 SEC Championships with a score of 197.800 on Saturday in Gas South Arena.
The Tigers improved their NQS to 197.840 after their performance which was the program's third-highest overall score at the conference championships.
Selections for NCAA postseason will take place on Monday at 11 a.m. on NCAA.com.
"We're always disappointed when we know we left things on the floor, but the other part of that is that they continued to show their fight and their grit. Our score was consistent with what've done all year," LSU gymnastics coach Jay Clark said. "Given the circumstances, I am just proud of their continued fight. Now, we move onto regionals."
Starting off on bars, LSU posted a team score of 49.325 led by Toro Tatum's 9.900. The Tigers then posted a 49.350 on beam, the program's sixth highest score in an SEC Championships, led by Aleah Finnegan's 9.925 performance.
Finnegan anchored the team's showing on beam with a 9.925 and LSU posted the school's sixth-best score of 49.350 in a SEC Championship and LSU, led by 9.950s from Finnegan and Haleigh Bryant, had a 49.350 on floor, which was the third rotation of the meet.
Bryce Wilson's career-best 9.925 in her first postseason routine on vault to spark LSU to a score of 49.500.