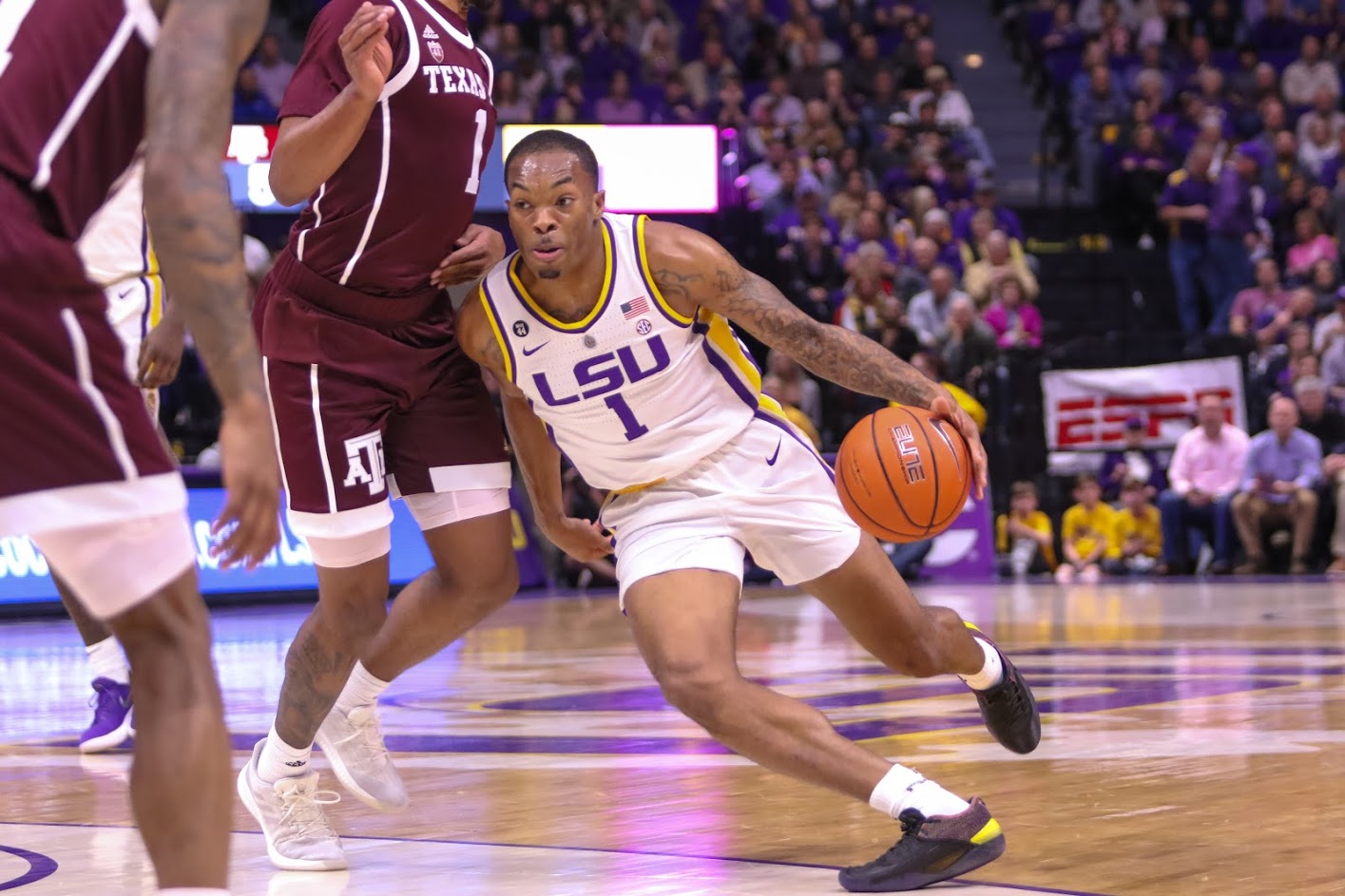 With the deadline to announce a return less than two weeks away, the LSU basketball team had its first player announce they would exit the NBA Draft process in Javonte Smart via Twitter on Saturday afternoon.
Smart announced his intention to return to LSU via an Instagram post that included a photo of him wearing an LSU uniform with the words "1'M BACK!"
Smart marks the first of LSU's four players currently registered as draft prospects with eligibility to return before May 29. The Tigers are still awaiting decisions from Skylar Mays, Marlon Taylor and Emmitt Williams.
Tremont Waters and Naz Reid are also going through the draft process, but according to reports neither followed appropriate protocol to maintain NCAA eligibility.
Smart finished his freshman season with 11.1 points, 3.3. rebounds and 2.4 assists per game.
He had a standout performance in LSU's program-defining victory against Tennessee in which he replaced an ill Tremont Waters as starting point guard to score 29 points.
Smart became the center of the Will Wade controversy in when Yahoo Sports reported that Wade potentially spoke about improper benefits for a third party involved in his recruitment in a transcript from an FBI wiretapped conversation with convicted college hoops middleman Christian Dawkins.
As a result he missed LSU's March 9 season finale against Vanderbilt in which the Tigers clinched sole possession of the Southeastern Conference championship.
He returned to action in the Tigers' opening (and coincidentally sole) game of the SEC Tournament as LSU cleared him to play the morning of LSU's game against Florida after an internal investigation that was reportedly observed by the NCAA.
Mays, Williams and Taylor have until May 29 (10 days after the NBA Draft Combine) to announce their return to the university before their NCAA eligibility expires.
Photo Credit: Terrill Weil