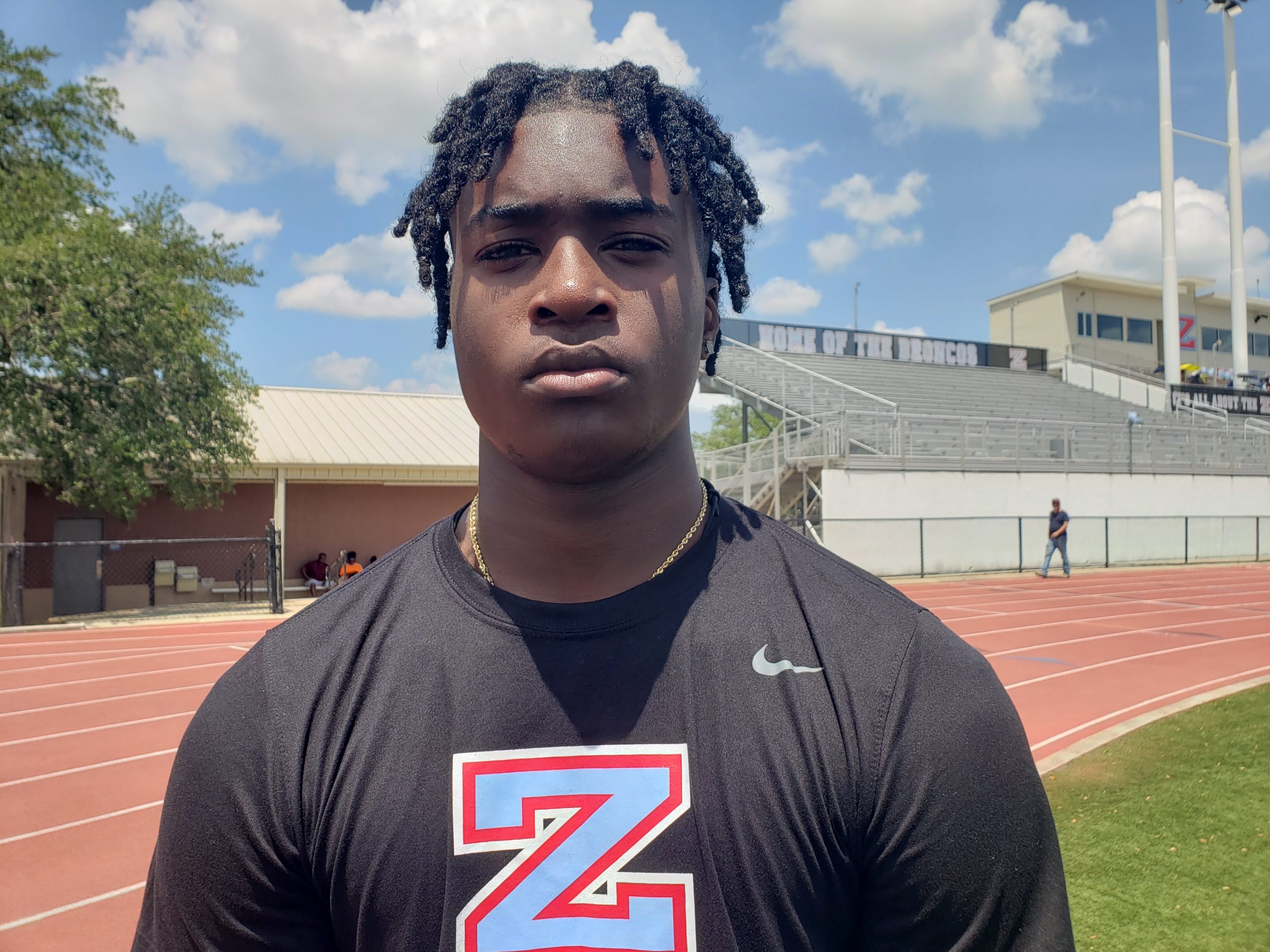 LSU pulled off the local hat trick.
Within the past week the Tigers continued to move up the national team rankings and did so with a local flair, starting with commitments from two Baton Rouge prospects, five-star wide receiver Shelton Sampson Jr. of Baton Rouge-Catholic and four-star dual-threat quarterback Rickie Collins of Baton Rouge-Woodlawn.
LSU added a hard-hitting safety Saturday when four-star prospect Kylin Jackson of reigning Class 5A state champion Zachary announced his pledge to the Tigers over SEC Western Division foe Texas A&M during a ceremony at his school's gymnasium.
Jackson showed a little sleight of hand, first grabbing a Texas A&M hat in front of him, then discarding it and putting on an LSU hat. He then stood up and unzipped his jacket to display an LSU T-shirt.
"It's home," Jackson told On3Sports.
"I can stay home and I know Coach (Kerry) Cooks will be a great coach for me. He has been recruiting me well. Him and Coach (Joe) Sloan have shown major love. They hit my coaches up almost every day asking about me, making sure I'm doing well, and that means a lot to me.
"The relationships that they've built, between Coach Cooks and I talking every day, or Coach Sloan coming up to the schools in the spring to check on me. It was crazy because they showed amazing love."
Sloan, whose primary recruiting territory includes the Baton Rouge area, is in his first season as LSU quarterbacks coach and Cooks is in his first season as safeties coach for the Tigers.
Jackson, a 6-foot-2, 195-pounder, is the nation's composite ninth-ranked safety. He joins a position in which LSU already has commitments from four-star prospects in Ryan Yaites of Denton, Texas, and Michael Daugherty of Grayson, Georgia – both of whom committed within a day of each other in April.
The Tigers reached their 20th commitment in the Class of 2023 and moved to No. 5 nationally in the team rankings according to Rivals.com while maintaining a No. 6 national ranking by 247Sports and On3Sports.
Jackson, who received 22 scholarship offers, is also LSU's seventh in-state prospect and fourth from the Baton Rouge area, a trend that began July 12 with a commitment from Liberty Magnet running back Kaleb Jackson, the nation's fifth-best running back per 247Sports.
"Kylin has all those tangibles you want in a next-level athlete," Zachary football coach David Brewerton said before Jackson's decision. "He plays the game in a violent, violent manner, and I think that's the biggest thing universities are looking at. They see what he can bring to the table at the next level with the physical nature he can play the game."
Zachary completed the 2021 season with a 15-0 record, winning the school's fourth Class 5A state championship with Jackson playing a significant role on the team's defense.
He wound up fourth overall on the team, but first among players in the secondary, with 74 tackles, 11 pass break up, one interception and a fumble recovery. He was named first team Class 5A All-State and first team All-District 4-5A.
"There were a lot of people here to see him in the spring," Brewerton told Tiger Rag earlier this year.
"A lot of them wanted to see how tall he is in person. He's legit 6-2 and is long, rangy and really athletic. They were happy to see that and that took his recruiting to another level. He has the athleticism, ball skills and runs really well. He makes a lot of tackles for us and really fills the alley well from the safety spot. "
The two-year starter for the Broncos, listed No. 230 on the ESPN 300 list, began his career at Class 2A East Feliciana and started as a freshman.
"It feels good to win and I know I can win here next year and then go off to college and win a national championship and bring it back home to Baton Rouge with my brothers," Jackson said. "That's the only way to do it."