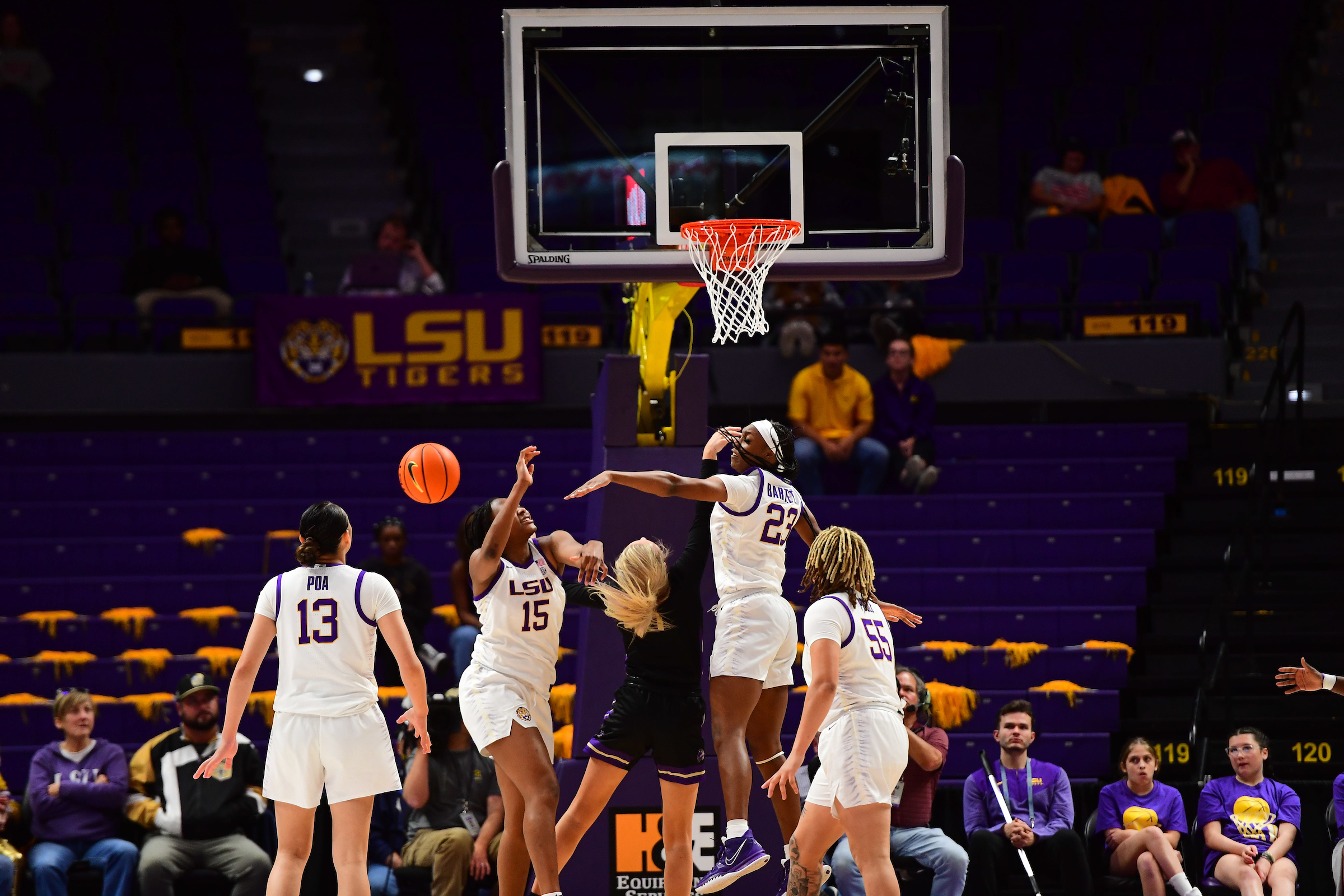 No. 14 LSU equaled a school record by scoring 100-plus points in the third game of the season, a 107-34, verdict Sunday over Western Carolina at the Pete Maravich Assembly Center.
The Tigers (3-0) had four players in double figures led by freshman guard Flau'jae Johnson with 18 points. She also made 10-of-12 free throws and had a pair of 3-pointers.
Angel Reese put up 17 points and had 15 rebounds, Jasmine Carson added 11 points and Alisa Williams 10. The Tigers played all 12 of their players with none getting more than 21 minutes of playing time.
"I'm going to look at the defense first," LSU coach Kim Mulkey said. "I thought we did better on some things defensively. I thought especially Jasmine. I thought she gave better ball pressure, got her hands on some things but she also anticipated some things. We didn't have many turnovers which is always a good thing. We contested shots; We are getting better."
LSU shot 53.7% from the field and outrebounded Western Carolina 60-29.
Kenhinde Obasuyi led the way for Western Carolina with 10 points while also pulling down 4 rebounds. 
LSU got off to a quick start, scoring the first nine points of the game.
Last-Tear Poa knocked down her first 3-pointer for LSU and then Reese converted three-point play on a fast break for 15-3 lead. Carson scored five of LSU's next seven points and the Tigers closed the opening quarter on a 18-2 run with made 13 first quarter free throws.
LSU continued its relentless pressure, forcing turnovers in the second quarter, rebounding the ball and pushing it down the floor. The Tigers took a 57-16 lead on a 14-2 run after a jumper by Emily Ward. Reese had her third consecutive double-double by the end of the half for a 59-19 lead. 
LSU will be back at the Pete Maravich Assembly Center on Wednesday, November 16 at 11:00 a.m. The game will be streamed on SEC Network+.