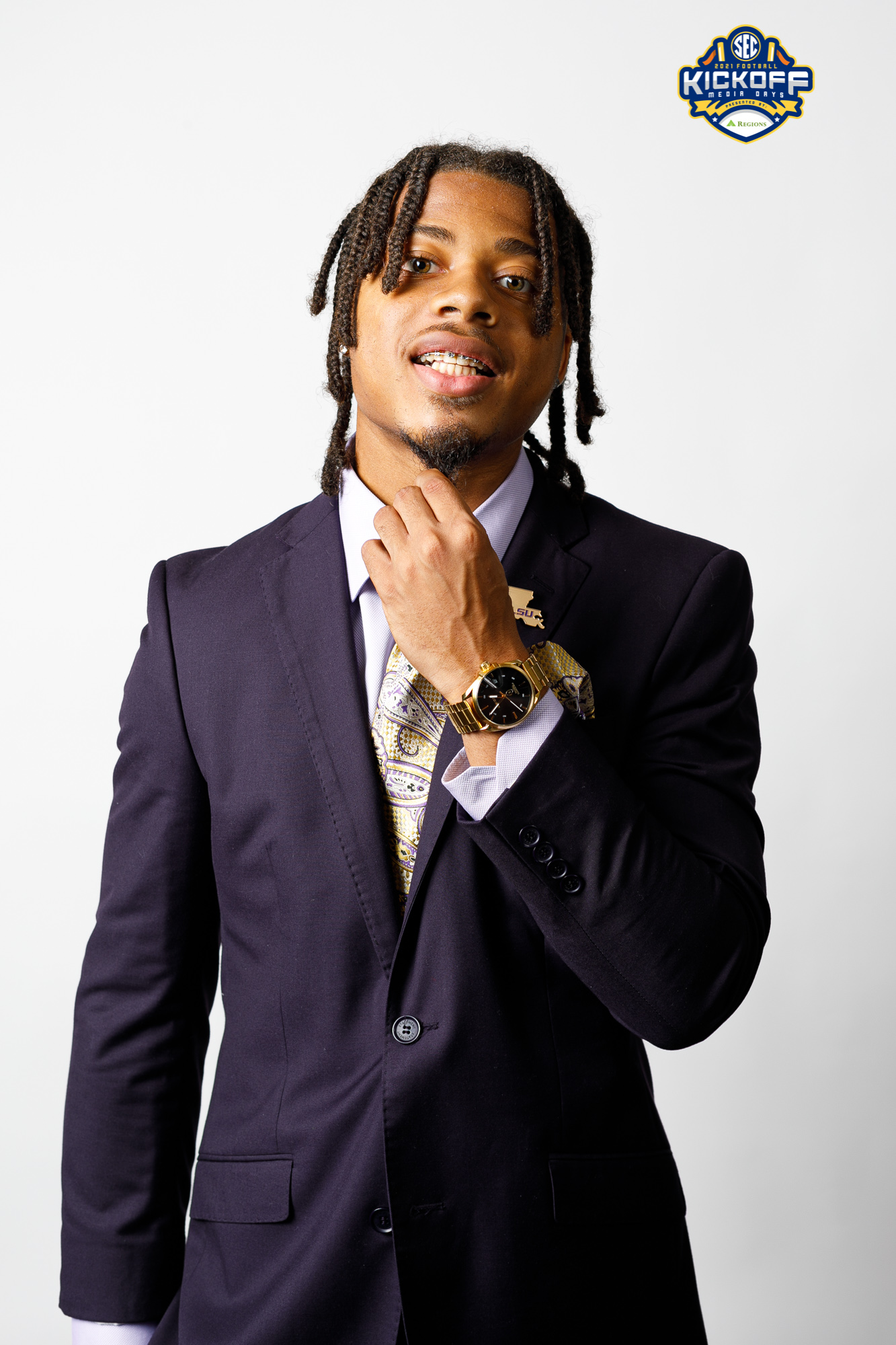 It wasn't much a revelation that former LSU All-American cornerback Derek Stingley Jr. was a high-round draft choice by the Houston Texans in the recent 2022 NFL Draft.
Some could argue that the uber-talented Stingley dramatically dropped off his All-America pace of two years ago during the Tigers' path to a 15-0 record and national championship. The offense generated most of the headlines and deservedly so, but it's not hard to put into context the role Stingley played on the team's overlooked defense.
The former five-star recruit out of The Dunham School showed up as an early enrollee, practiced with LSU for the 2018 Fiesta Bowl and picked off Joe Burrow in bowl preparations. He made a strong case to be included on the team's travel roster (then defensive coordinator Dave Aranda raved about his ability) if he would have been eligible to do so.
Two injury-plagued seasons later, including foot surgery that shut him down three games into the 2021 season, cast some doubt about Stingley's eventual landing place in the April 28 draft. Once believed to be a cinch Top-5 selection, such absolutes waned once Stingley disappeared for surgery and eventually his rehabilitation.
When he reappeared on the road to recovery, Stingley was methodical in his approach. He added intrigue to his draft stock by not working out at the NFL Scouting Combine in March because he wasn't completely healed but had a target date at LSU's Pro Day to show how ready he was the NFL Draft.

Stingley ran 4.37 in his first 40-yard dash attempt, had a 38.5 vertical jump and a 74-inch wingspan that made him plenty long enough to cover the NFL's best receivers.

Pre-draft meetings with Houston head coach Lovie Smith, a defensive-minded coach, convinced the veteran NFL coach that Stingley was the guy he was looking for to build a secondary around and would be a Day 1 starter. With the third overall selection, Stingley became LSU's highest-drafted defensive back and matched an NFL best for a cornerback in that spot.

Stingley was just the tipping point in what evolved into a three-day, seven-round purple and gold infomercial for LSU, which finished with 10 players drafted.

Let that sink in. National champion Georgia rightfully led the way with 15 players taken followed by LSU, which finished with a 6-7 record and was tied for last in the SEC's Western Division with Auburn.
College Football Playoff participants Cincinnati (9) and Alabama (7) also trailed LSU, as well as Penn State (8) and Oklahoma (7).

"It's kind of amazing," said Lloyd Cushenberry on the May 2 edition of Tiger Rag Radio. "Unheard of that we still had 10 guys get drafted this year and the past two years weren't very good at all. It just goes to show you how much talent comes to LSU every year and it's going to continue to come through to LSU and to the NFL."

Cushenberry was the starting center on LSU's national championship team in 2019 and was selected in the third round by Denver where he'll team this season with new quarterback Russell Wilson. The '19 team
remains the gold standard at LSU with its on-field performance and off-the-field achievement with a school-record 14 players drafted from that team.

This most recent draft added further luster to that class when offensive guard Ed Ingram was drafted in the second round by the Minnesota Vikings, placekicker Cade York in the fourth round by the Cleveland Browns and offensive tackle Austin Deculus was a sixth-round choice of Houston.

Of the 22 primary starters off that magical team, 19 have now been drafted and with the addition of York – the first placekicker drafted from LSU – and long snapper Blake Ferguson of Miami, the Tigers have had 21 of 24 players drafted off that squad.

"I feel like every other week with the Broncos I'm playing against someone that went to LSU or I played with at LSU," Cushenberry said. "It's amazing all of these guys are doing some big things. Every week on social media you see these guys making plays and for the most part that's just the skill guys. They're not even showing the o-lineman and d-lineman, the linebackers. There's more guys that we don't even see every week. It's amazing to see those guys making highlights, getting all of these awards."

LSU's most recent draft class also included third-round selections running back Tyrion Davis-Price (San Francisco), defensive back Cordale Flott (New York Giants), defensive tackle Neil Farrell Jr. (Las Vegas), linebacker Damone Clark (Dallas), offensive guard Chasen Hines (New England) and defensive end Andre Anthony (Tampa Bay), representing the second-highest number in school history.

The Tigers had eight players drafted in 1990 and nine each in 2013 and'14, but through the tumult of a bumpy season and coaching change at the end of the first losing season since 1999, the Tigers still had the NFL Draft to look forward to.