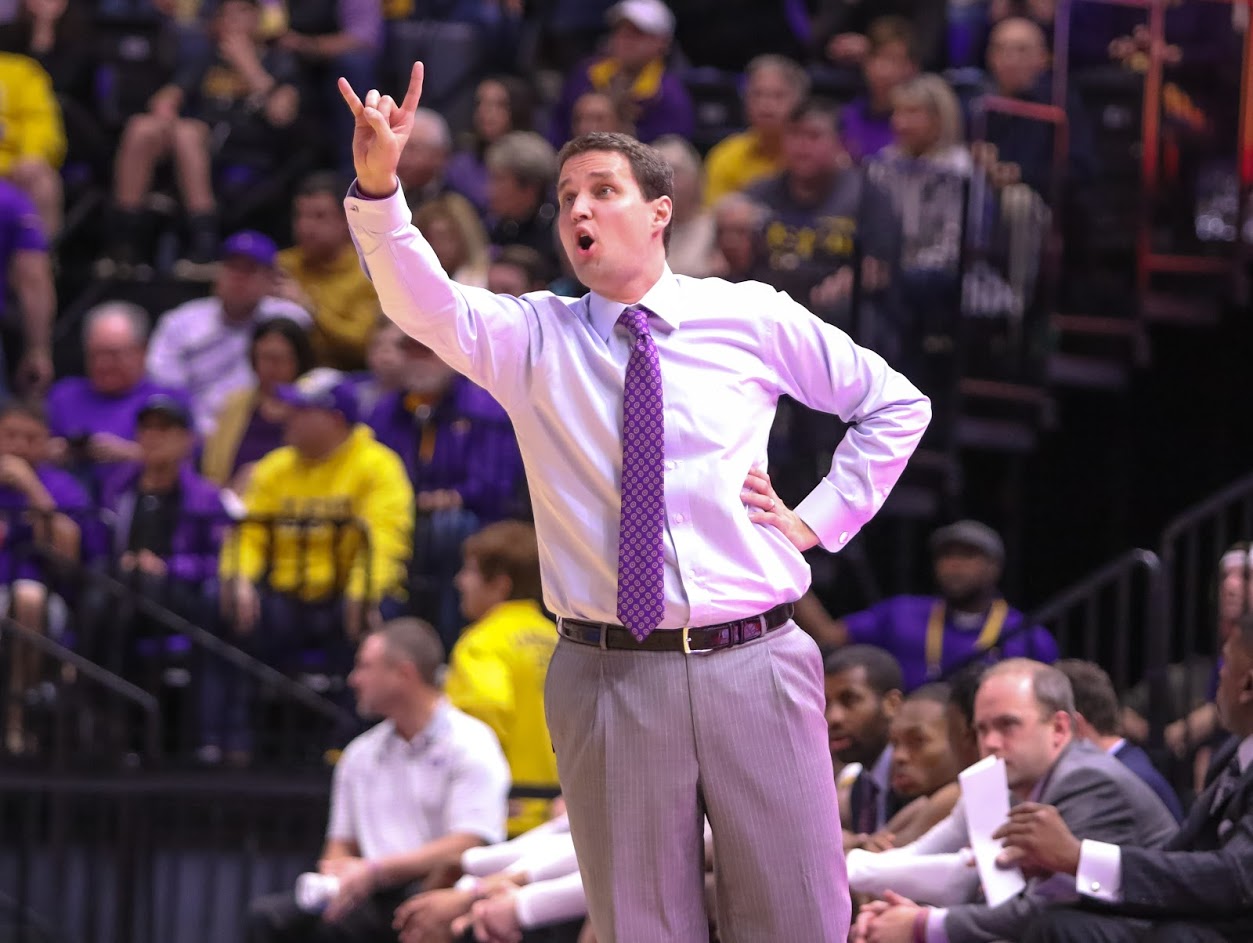 Throughout the offseason, the talk surrounding the LSU basketball team — at least concerning on-court matters — has been the need for a big man.
Will Wade found that big man in Florida Southwestern State center DeShawn Thomas, who announced his commitment to play for the Tigers on Monday evening via a post on his Instagram page.
The Tigers won the Souteastern Conference regular season title last season with the help of two large bodies in Naz Reid and Kavell Bigby-Williams, both of whom will try their hand at the next level this season.
Just last week Wade displayed confidence in the roster he already had going into the season, saying similar squads have had success in the modern era of college basketball and even at the NBA level.
"I know everyone is talking about us getting bigger guys," Wade said, "but I can roll out three different line-ups that are five, six, and seven inches taller than Auburn's starting line-up for their Final Four team last year.  It's not all about having all of this height on the court. Right now, we are one inch taller than the Houston Rockets, who were one of the top four teams in the NBA last year. So, it is not like we are in desperate need for an infusion of height. We are just going to play different this year."
Still, having a 6-foot-10, 235-pound body like Thomas' doesn't hurt.
Thomas averaged 6.9 points, 4.3 rebounds and an astounding 1.7 blocks per game last season at Florida Southwestern State where he played with fellow transfer and LSU guard Charles Manning.
The Tigers land Thomas just three months ahead of the start of the regular season and less than a week ahead of a trip to Spain.
It is not yet clear if Thomas will make the overseas trip, which programs are allowed to make once every four years.
Photo Credit: Terrill Weil