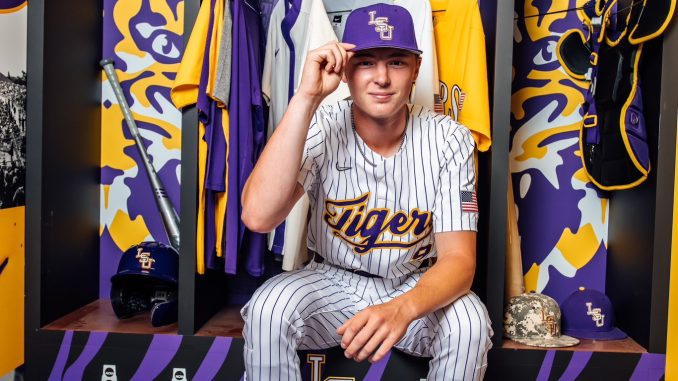 Xavier's left-handed pitcher Justin Loer did his best to keep his team alive for an NCAA Regional championship two weeks ago at Vanderbilt.
The 6-foot-5, 200-pound Loer pitched two innings of scoreless relief with three strikeouts for his team-high seventh save in a 2-1 victory that eliminated host Vanderbilt. The Musketeers, though, couldn't maintain the momentum and were eliminated in the regional final by Oregon, 11-2.
Shortly thereafter Loer, a sophomore, entered the NCAA transfer portal and committed Sunday to LSU which is in the College World Series.
Loer, 20, joins shortstop/right-handed pitcher Michael Braswell of South Carolina as commitments to the Tigers from the transfer portal.
Loer was both a starter and reliever during his career at Xavier of the Big East Conference. He went 8-3 with a 2.43 ERA during his career that included 81.1 innings pitched, four games started in 44 appearances, 81 strikeouts, 33 walks and an opponent's batting average of .208.
The All-Big East Conference second team selection went 6-2 with a 1.89 ERA with one start in 29 appearances in 2023. He led Xavier with seven saves, throwing 57 innings with 63 strikeouts and 22 walks.
Loer matched his longest outing of four innings on four occasions, including an appearance in a season-opening series with Oregon. In his last eight outings, he allowed one earned run over 13+ innings with eight hits, struck out 14 and walked five.
Loer, a native of Lakeville, Minnesota, helped Xavier to a 39-25 overall record and 14-7 in Big East play. The Musketeers won the Big East Tournament and advanced to the NCAA Tournament for the fifth time and first since 2017 with a 7-3 victory over UConn.