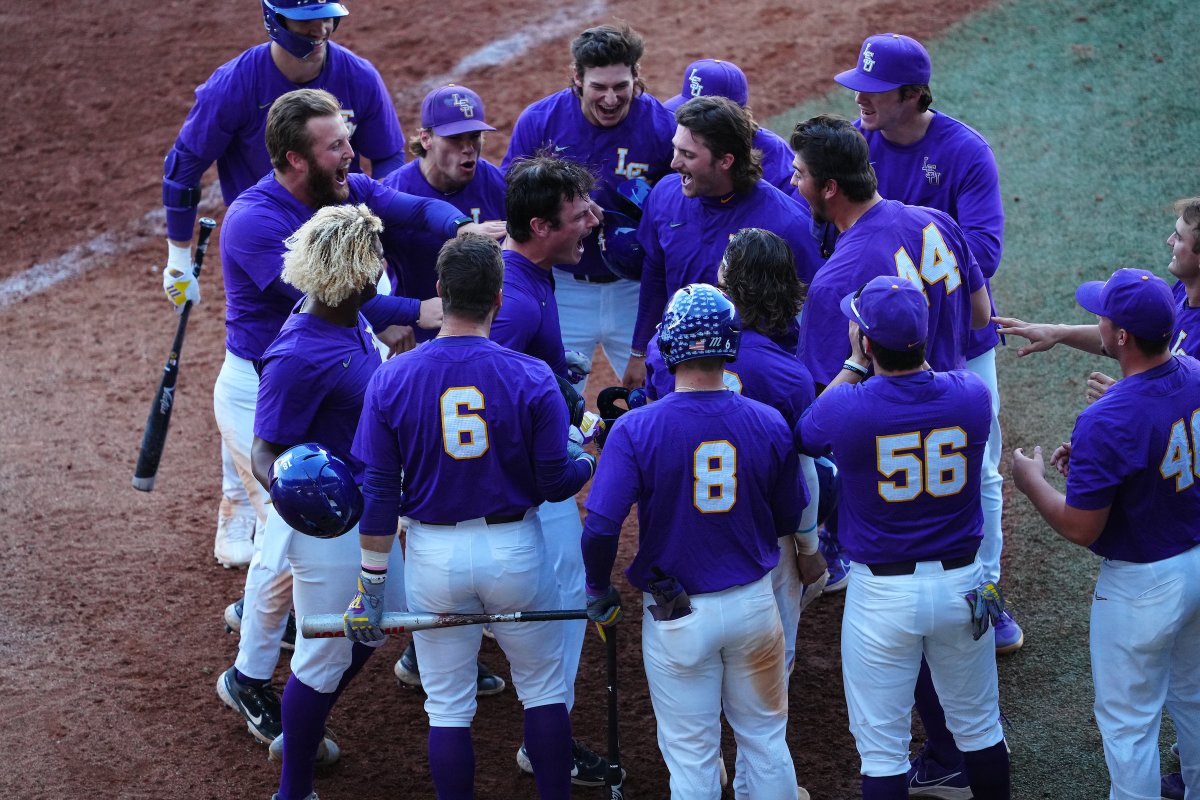 Why the hell am I watching this?
The thought occurred to me somewhere in the second inning. When the third inning came to a merciful close, I had my stuff packed and was out the door.
It was opening night at Warhawk Field, typically an opportunity for Louisiana-Monroe fans to share the mirth of another baseball season, but this occasion turned somber at breakneck pace.
Bad doesn't begin to describe the 2017 ULM baseball team. When it came to competitive malfeasance, this group had no peer. Disaster lurked with every pitch. Take this fabled evening for instance.
McNeese State, coached by former LSU pitcher Justin Hill, jumped out to an effortless 6-0 lead. Effortless is generous here because it almost didn't require any. The Cowboys added six more runs in the third, sending locals and credentialed media alike to the exits.
I bounced from the press box and asked the sports information director to email me a box score. Not even my own morbid curiosity could see this trainwreck through.
ULM lost 32-4 — yes, you read that right — and thus began my lukewarm relationship with college baseball.
Geography is partially to blame for this. The sport was always an afterthought in Tennessee, my place of origin, though Tennessee and Vanderbilt have changed that somewhat in recent years. And in the Kansas City suburbs, where I also spent a fair chunk of adolescence, it's too cold to do anything until Easter.
This was not a backdrop conducive to loving America's Past Time. Truth be told, baseball just didn't register. Ken Griffey Jr. was alright — if you grew up in the 90s, you were basically issued his Mariners jersey — but to me, no one was cooler than Jerry Stackhouse and Rasheed Wallace. And why does every pot-bellied manager coach in uniform? They may as well wear a cape.
So the dye was cast even before I covered the worst baseball season in ULM history.
The Warhawks finished 12-43, closing the season on an 11-game losing streak which cost head coach Bruce Peddie his job. Peddie resurfaced two years ago as the coach at the University of Saint Mary, an NAIA school in Leavenworth, Kansas — just outside the K.C. suburbs. Go figure.
ULM has climbed back to respectability under Michael Federico, a perpetually positive former Southern Miss assistant who loves his players like Ted Lasso.
What does this have to do with LSU? Minus the Smoke Laval of it all — another column for another issue perhaps — maybe this spring will finally lead to answers.
Can I enjoy college baseball, or will it remain a soul-draining experience open to the polemic prose you're reading now?
LSU seems like the perfect litmus test. A wildcard variable amongst a control group of awful. At the least, covering a six-time national championship program feels like a reward for what I've endured. Or maybe it's more like reparations.
More than anything, us sports media types require two things from a team — either be really good or really bad. Mediocrity doesn't sell. I've seen really bad. Enough to garner expertise. I'm ready to try really good.
LSU occupied that dreaded middle area for most of last season. Average definitely doesn't sell in Baton Rouge, where the scrutiny around baseball can even eclipse football, so Paul Mainieri was nudged into retirement despite an NCAA Super Regional appearance.
The bar is high for Jay Johnson, Mainieri's successor and a two-time College World Series participant at Arizona. In a not-so coincidental subplot, Johnson brought reinforcements from Tucson via the transfer portal.
Johnson, who grew up on the West Coast admiring LSU, seems to understand "Gorilla Ball," the template Skip Bertman used to dominate the sport. Few teams in the country can match a lineup with Jacob Berry, Dylan Crews, Cade Doughty and Tre' Morgan.
Home runs and high scores tend to resonate more with folks like me. The uninitiated who are told repeatedly they can't comprehend baseball's finer points. There could be some truth there. We are the same people that regard the pitcher's duel not as less a gift from above but just another way to waste three and a half hours.
People who still say "have a catch" are the worst. I'm so bad for this assignment it hurts.
But on we persist. If nothing else, for my own personal clarity and — or at least I hope — your amusement in the process. We'll revisit this topic over the coming months.
In the meantime, welcome this East Tennessee Hill Jack into your sacred church. While I'm hesitant to join the congregation, I don't mind filling out the connect card. If you're willing to do your part, then it's only fair that I do mine. Just be patient when it's time for life groups at Alex Box Stadium.
And don't lose 32-4.
Please.