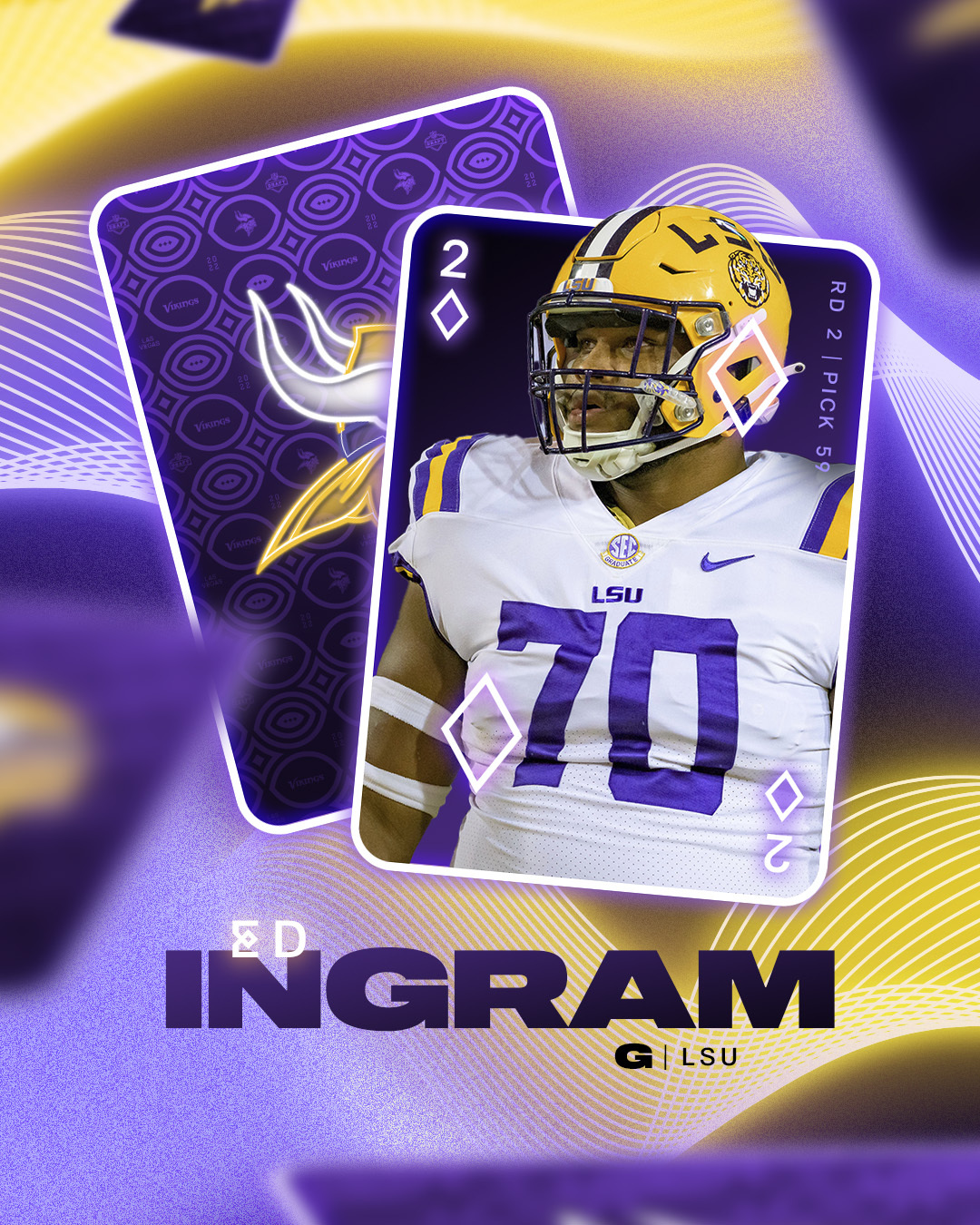 LSU senior offensive guard Ed Ingram became the second member of the 2021 football team selected in this year's NFL Draft, the No. 59 overall selection of the Minnesota Vikings.
The 6-foot-3, 307-pound Ingram joins cornerback Derek Stingley, who was the No. 3 overall choice of the Houston Texans, selected thus far.
Ingram earned second-team All-SEC laurels this past season for an inconsistent offense that began to develop a running back over the final four games of the season. According to Pro Football Focus, Ingram allowed two sacks the entire season.
Ingram is a show in perseverance for LSU, serving a suspension in 2018 after being arrested on a sexual assault charge. Those charges were eventually dismissed and was he was reinstated on the team in September 2019, in time to be part of the nation's top-rated offensive line with 11 starts on a team that went on to finish 15-0 and capture the national championship.
The native of DeSoto, Texas started in nine of LSU's 10 games during the COVID-19 shortened season in which the Tigers finished 5-5.
During the NFL Combine, Ingram tested well with a 5.02 40-yard dash, 7.81 seconds in the 3-cone drill and 4.76 in the 20-yard shuttle.