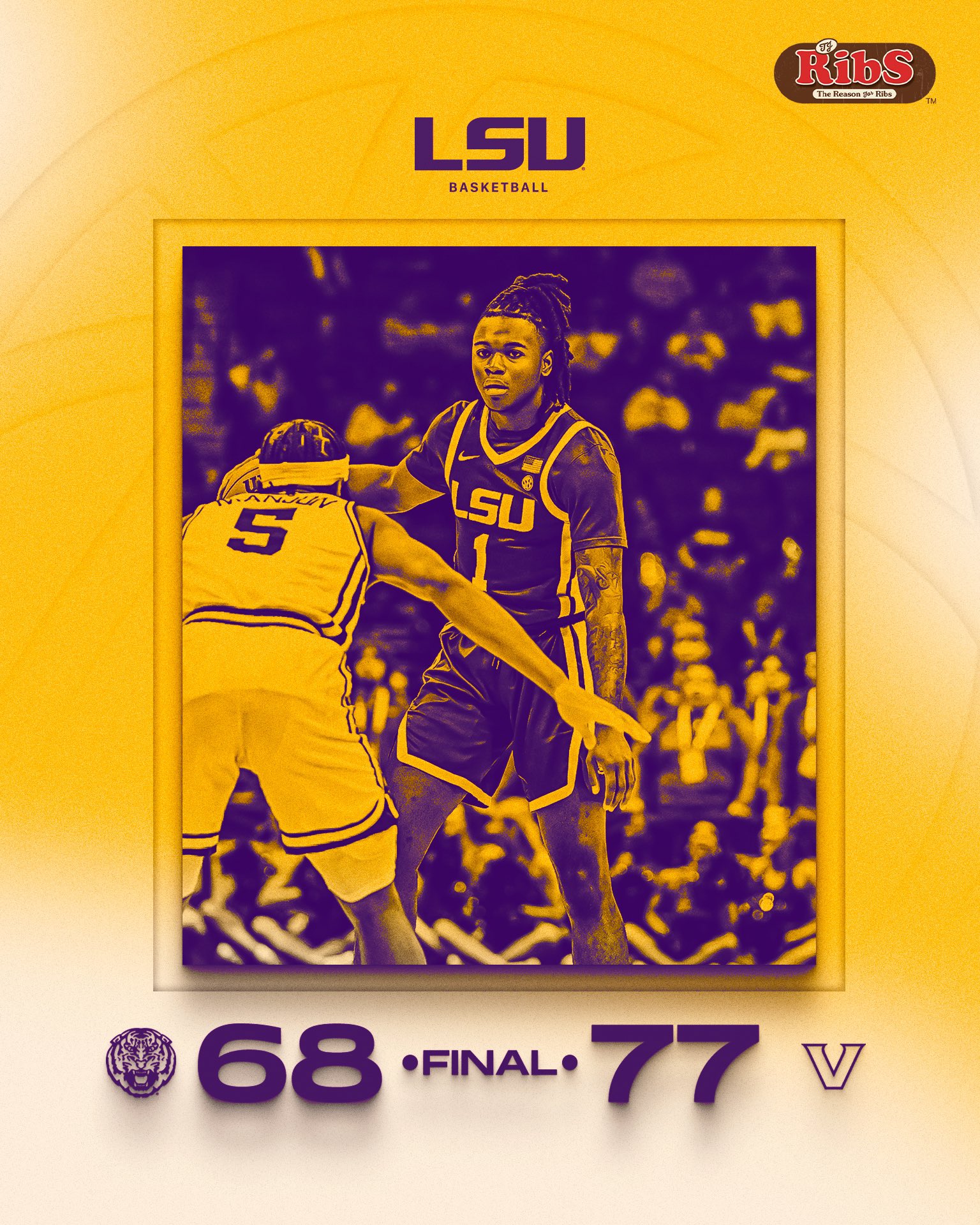 Vanderbilt guards Tyrin Lawrence, Ezra Manjon and Jordan Wright took it to LSU on Thursday night in the second round of the SEC Tournament and the Tigers simply did not have a response or a shot, figuratively or literally.
Poor shooting, a season-long nemesis of LSU's, ultimately did the Tigers in as No. 6 seed Vanderbilt (19-13) eliminated the No. 14-seeded Tigers, 77-68, at Bridgestone Arena in Nashville.
LSU's season – its first under coach Matt McMahon – is now officially over.
LSU finished 14-19, 2-16 in the Southeastern Conference regular season, with one additional conference win over Georgia in the first round of the tournament on Wednesday.
In an otherwise relatively even game statistically, Vanderbilt's guard play and superior shooting proved to be LSU's demise.
Vanderbilt, which never trailed and led by as many as 14 points in the first half, led by eight points at halftime and by double-digits most of the second half. The Commodores shot 46% from the field to only 33% for the Tigers.
KJ Williams led LSU with 26 points and 11 rebounds, his ninth double-double of the season and 36th of his five-year collegiate career, which came to an end. Cam Hayes had 16 points and Trae Hannibal added 13 for the Tigers.
Vanderbilt's Lawrence had a season and career high 22 points, while Manjon had 17 points and Wright, a Baton Rouge native from The Dunham School, scored 15 points and grabbed 15 rebounds.
Manjon had seven points during a 12-0 run that stretched Vanderbilt's lead to 49-36 with 14:01 to play, and the Commodores led by double digits nearly the rest of the way.
Lawrence was 6-of-7 shooting from the floor and made 9 of 11 free throws and Paul Lewis came off the bench to score 11 for the Commodores.
Vanderbilt, which has won four straight and nine of its last 10 games, will face No. 3 seed Kentucky in a quarterfinal on Friday.