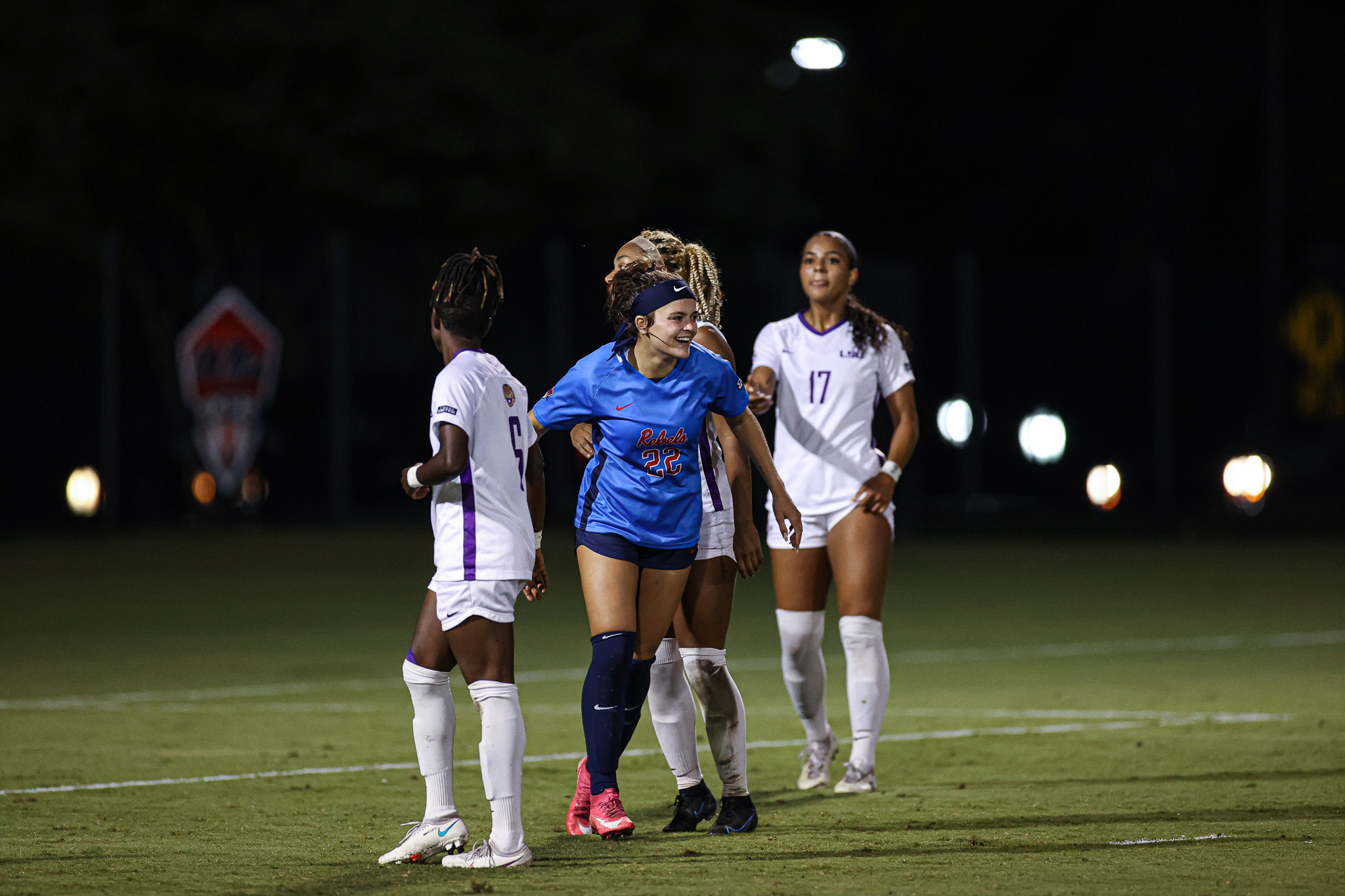 OXFORD, Miss. – A school record and nation's best 11-game winning streak that stretched back to the spring came to a halt Thursday when Ole Miss scored a pair of second-half goals for a 2-0 upset of fifth-ranked LSU in a Southeastern Conference match.
The Tigers (8-1-0, 1-1 in SEC) return to action at home Sunday at 11 a.m. against Georgia.
"All credit to Ole Miss," LSU soccer coach Sian Hudson said. "They were the better team on the night. Mollee (Swift) had some big saves to keep us level, but we didn't do enough tonight to earn anything on the road. We will learn from this setback and be ready to respond on Sunday against Georgia."
LSU's offense, which ranked seventh nationally with more than three goals per game, was shut out for the first time this season. The Tigers only generated five shots, four of which were on goal and two coming in the last 12 minutes of play.
Ole Miss (7-1-2, 2-0 in SEC) tallied 19 shots with five on frame. It was the Rebels first win in program history over a Top 5 team.
Ole Miss broke a scoreless halftime deadlock with a goal in the 62nd minute on Molly Martin's header off a corner kick that got past LSU goalkeeper Mollee Swift (five saves) and into the right side of the net.
Ole Miss made it 2-0 in the 76th minute when Mo O'Connor scored on a half valley from just outside the 6-yard box into the left bottom of the net.
LSU's Molly Thompson had a late attempt from just above the penalty kick line with five minutes left saved by Ole Miss' Ashley Orkus who wound up with four saves.
Alesia Garcia was in position to score the Tigers' first goal with two minutes remaining but her shot from 12 yards out was wide.