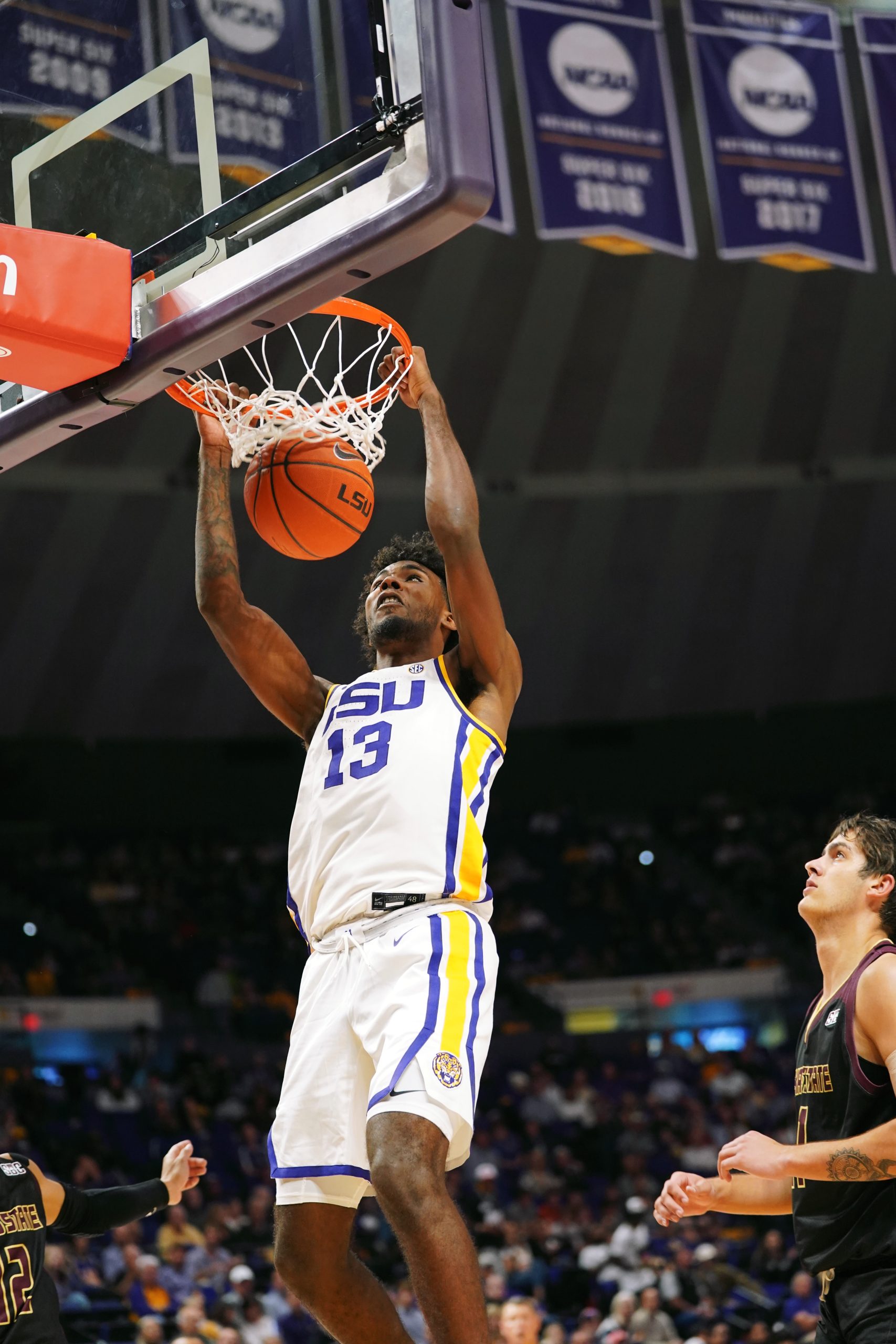 There are probably some days that LSU men's basketball coach Will Wade doesn't like Will Wade as LSU's men's basketball scheduler.
Monday might be one of those cases.
That's when the unbeaten Tigers (2-0) take on 2021 NCAA tournament participant Liberty Universty at 6 p.m. in the Pete Maravich Assembly Center.
Last season, Liberty finished 23-6 and won the ASUN regular season and tournament championships before losing 69-60 to Oklahoma State in the first round of the NCAA tournament. The Flames won their 2021-22 season opener over Regent, 85-24, on Thursday night. It was the fewest points Liberty has ever allowed in a game.
"They're so good, I don't why I schedule them," Wade said. (Liberty) Coach (Ritchie) McKay talks me into scheduling them, he's so nice to me on the phone when he wants to play the game. He knows I'm the only dumbass at a high major who will schedule him.
"They beat Mississippi State and South Carolina from the SEC last year. They played Missouri tight. (LSU guard Xavier) Pinson (who transferred to the Tigers from Missouri) came up to me and said, `What in the world were you thinking scheduling them?' He remembered playing them.
"LIberty isn't going to get rattled. "It's hard to get them to play at a pace that isn't their pace. I played them twice when I coached and this is the second time I've played them here. They are a lot harder to get them to play on your terms than most teams."
The Flames won the ASUN regular season and tournament titles each of the last three seasons and has 20 plus wins in each of the last five seasons. McKay use the "Pack Line Defense" model borrowed from his days as a University of Virginia associate head coach. The Flames have been in the top six nationally in defense the last three seasons.
In its season opening win last week, current ASUN player of the year Darius McGhee hit five 3-pointers and scored 21 points while Joseph Venzant had 13 points. Liberty shot 56.9 percent for the game and made 12-of-30 treys.
LSU is coming off an 84-59 victory over Texas State on Friday night. Tigers' reserves Tari Eason, Alex Fudge and Eric Gaines combined for 39 of the 43 Tigers' bench points as LSU exploded for a 52-point second half after trailing 37-32 at halftime.
Senior Darius Day is averaging 23.5 points and 6.5 rebounds a game for the Tigers while sophomore transfer Eason from Cincinnati is averaging an early double double with 14.0 points and 10.0 rebounds. Freshman Brandon Murray is also in double figures at 10.5 points a game.