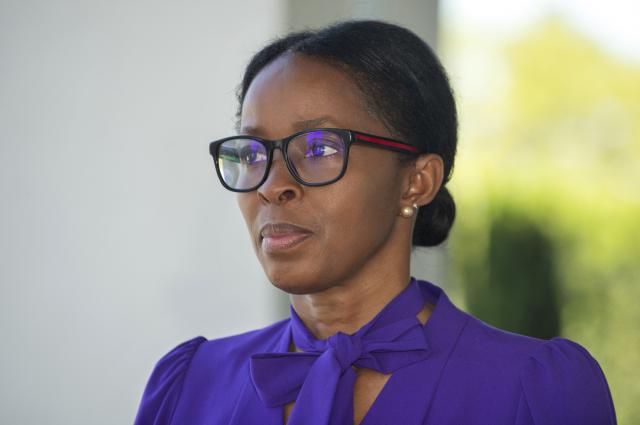 A trial date has been set for Sharon Lewis' Title VII and Title IX civil rights lawsuit against LSU, Tiger Rag has learned.
Lewis alleges race-based and sex-based discrimination, retaliation and a hostile work environment at LSU, where she previously worked as a associate athletic director.
A jury trial, scheduled to last seven days, in the case of "Sharon Lewis versus Louisiana State University et al" has been scheduled for May 22, 2023, according to court records obtained by Tiger Rag.
United States District Judge Susie Morgan of New Orleans issued the order on July 19, four days after a preliminary conference regarding the matter was held.
Before the trial is held, however, counsel for both sides have been ordered to "contact the assigned Magistrate Judge for the purpose of scheduling a settlement conference."
The settlement conference must be held no later than two weeks prior to a pretrial conference that is scheduled for May 1, 2023, in Morgan's chambers.
Title VII "prohibits employment discrimination based on race, color, religion, sex and national origin," according to the U.S. Equal Employment Opportunity Commission, and Title IX, according to the U.S. Department of Education, protects people from being excluded from "participation in, be denied the benefits of, or be subjected to discrimination under any education program or activity receiving federal financial assistance."
Lewis filed a $50 million lawsuit in April 2021 that alleged LSU officials violated the Racketeering Influenced and Corrupt Organizations (RICO) Act to cover up Title IX complaints. The suit also claimed Lewis was a victim of retaliation for reporting allegations former LSU football coach Les Miles sexually harassed student workers.
Morgan dismissed the RICO claims in December, Tiger Rag reported at the time, and ruled then that the charges were time barred. However, Lewis was permitted to add RICO claims to her suit if the allegations occurred after April 2017.
The RICO claims against LSU athletic director Scott Woodward, former athletic director Joseph Alleva, executive deputy athletic director Verge Ausberry, senior associate athletic director Miriam Segar and three attorneys (Robert Barton, Vicki Crochet and Shelby McKenzie) from the Taylor Porter law firm subsequently were dismissed, The (Baton Rouge) Advocate reported in June.
Morgan, however, also ruled then that Lewis, who is represented by Shreveport-based attorney Larry English, could continue to sue for retaliation.
Lewis' legal team planned to appeal the RICO claims dismissal, the Advocate also reported.
Lewis also amended her original suit and alleged LSU running backs coach Frank Wilson "exposed himself to her" when he was working for the school in 2013.
Wilson, who went on to become head coach at UTSA and McNeese, has since returned to LSU to work for new Tigers coach Brian Kelly, whose team opens its 2022 season on Sept. 4 against Florida State in New Orleans.
Last Jan. 5, Woodward fired Lewis from her position as the school's associate athletic director of football recruiting, Tiger Rag reported in January.
The court, Tiger Rag has now learned, also ordered this month that written reports of experts who may be witnesses for the plaintiff must be obtained and delivered to opposing counsel by Jan. 20, 2023, and the same for potential witnesses for the defense must be delivered by Feb. 17, 2023.
Potential witness and exhibit lists must be filed by Feb. 17, and depositions for trial use must be taken, and all discovery completed, no later than March 7, 2023.
The court declared it would not grant motions to continue any of those deadlines, or several others, "except under rare and extraordinary circumstances," and that the trial "will not be continued, even on joint motion, absent good cause or compelling reason."