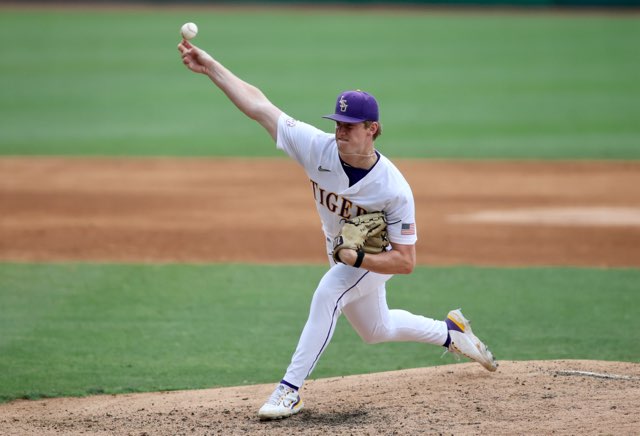 LSU will start right-hander Thatcher Hurd in the final game of the College World Series at Charles Schwab Field, LSU Sports Information reported minutes ago.
Hurd has a 1.50 ERA through two appearances in Omaha. Hurd has worked six innings, giving up four hits and one earned run, striking out six and walking four. Hurd last threw 47 pitches against Wake Forest on Thursday, June 22, giving up one hit and no earned runs.
No mention was made of whether or not Paul Skenes will be available, if needed.