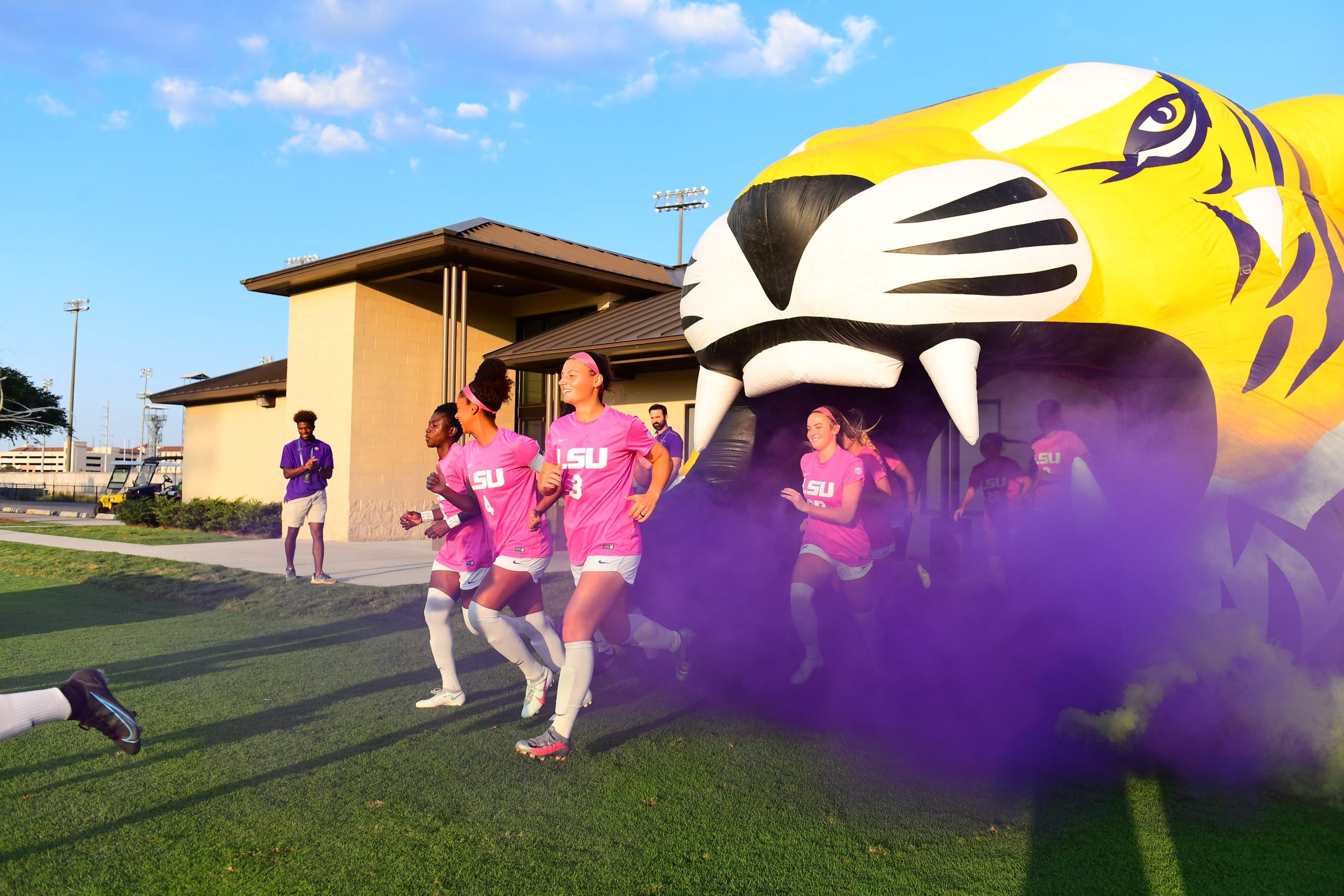 LSU's soccer team continued its season in reverse.
After opening the season with eight consecutive wins, including and a school-record national ranking of No. 5, the Tigers have lost their last four straight matches that included a 4-1 setback Thursday in Southeastern Conference Western Division action against Texas A&M at LSU's Soccer Stadium.
The goals allowed was a season high for LSU and a career high for sophomore goalkeeper Mollee Swift who finished with three saves.
Texas A&M (6-6-1, 1-2 in SEC) broke open a one-goal lead during a four-minute stretch of the second with a pair of goals, the first a penalty kick in the 57th minute, that gave the Aggies a 3-0 cushion.
LSU (8-4-0, 1-4-0) stopped the shutout in the 85th minute on the first career goal from Riley Dixon, but A&M answered three minutes later on a second goal from Barbara Olivieri in the match.
A&M outshot LSU 14-10 and 7-4 in shots on goal. LSU committed seven fouls compared to four, including a foul in the box by Wasila Diwura-Soale that resulted in a penalty kick that Maile Hayes buried in the 57th minute for a 2-0 lead.
A&M grabbed the early momentum with a goal into the bottom left of the net from Olivieri in the 10th minute on an assist from Lauren Geczik.
A&M's defense stifled LSU's offense which didn't record its first shot on goal until the 35th minute on Dixon's shot attempt.
The Tigers, who weren't able to generate any shots for leading scorer Tinaya Alexander, also had attempts from Athena Kuehn that went wide from nine yards out, a 35-yard rocket from Ciara Ritchie-Williams that just sailed over the crossbar and a shot from Alesia Garcia outside of the 18 that was wide left.
The Aggies outshot the Tigers 10-6 in the first half, including 4-1 in shots on goal.
LSU returns to action Sunday at Auburn at 2 p.m.