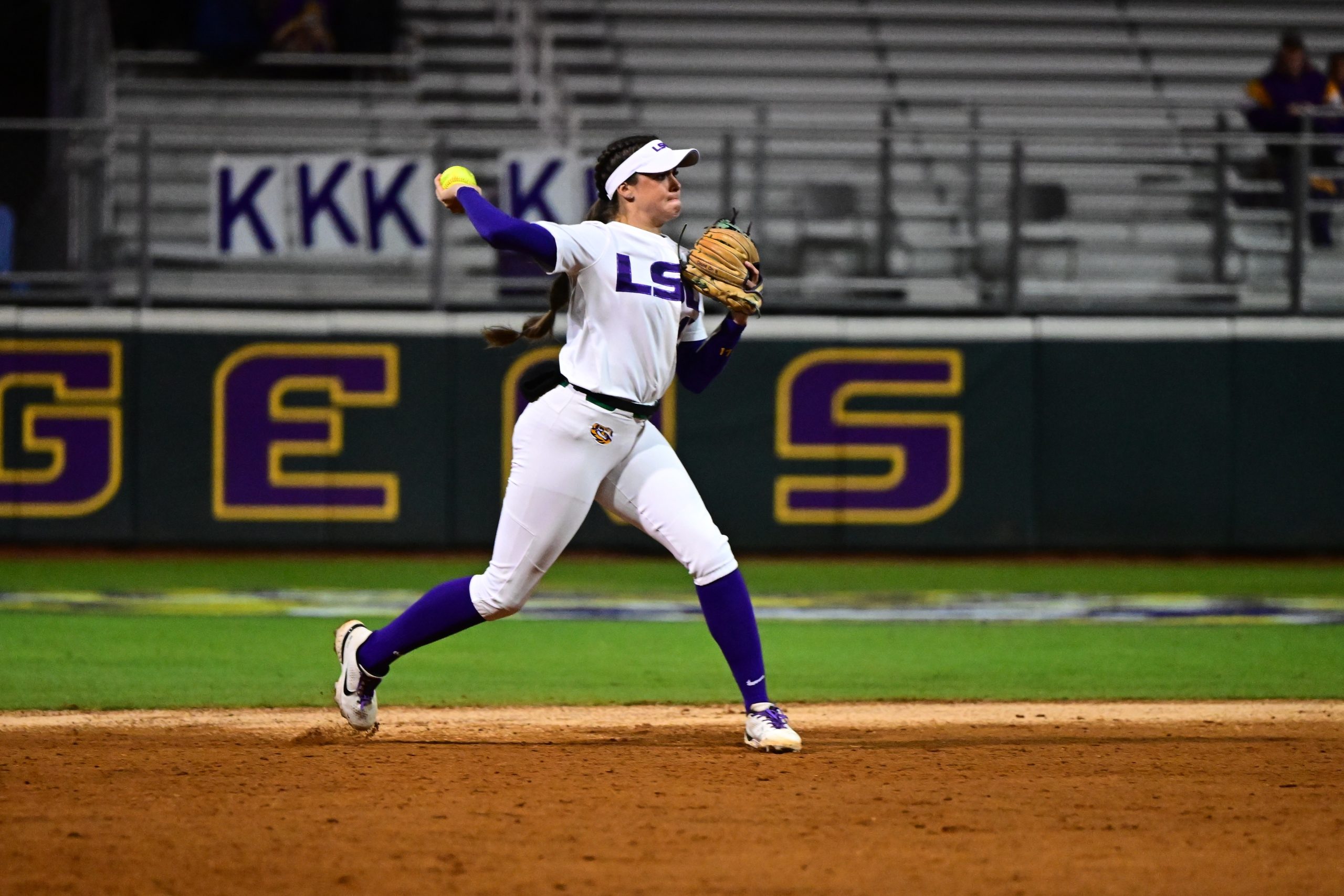 One of the Southeastern Conference's top pitchers proved too challenging for LSU's softball in the start of a three-game league series.
Tennessee's Ashley Rogers threw a two-hit shutout, walking three and striking out nine to lead the No. 4 Volunteers to a 5-0 victory over LSU at Tiger Park.
The series continues Saturday at 5 p.m. and concludes Sunday at 1 p.m.
"I didn't like our approach," LSU softball coach Beth Torina said. "I think we need to fight harder not just at the plate, but all over the field. That was one of the worst efforts of the year as far as our mentality goes, so I think tomorrow we will do better."
No. 12 LSU (23-2, 2-2) managed one serious threat against Rogers in the bottom of the fifth when Karli Petty doubled to lead off the inning – the team's second hit of the game – and Danieca Coffey drew a two-out walk. Ciara Briggs then lined out to third baseman Zaida Puni to end the inning.
LSU graduate student Ali Kilponen (8-1) suffered her first loss of the season. She allowed five runs (four earned) with a season-high seven walks and seven strikeouts.
Tennessee (22-1, 4-0) extended its winning streak to 17 games and shut out an opponent for the 15th time this season.
The Vols scored four times on two hits in the third to break open a scoreless game.
Ninth-place hitter Katie Taylor, a .243 hitter, hit her sixth homer of the season – a two-run shot to centerfield for a 2-0 lead. Mackenzie Donihoo, who walked, scored on a wild pitch and Kiki Milloy scored on a throwing error after a caught stealing.