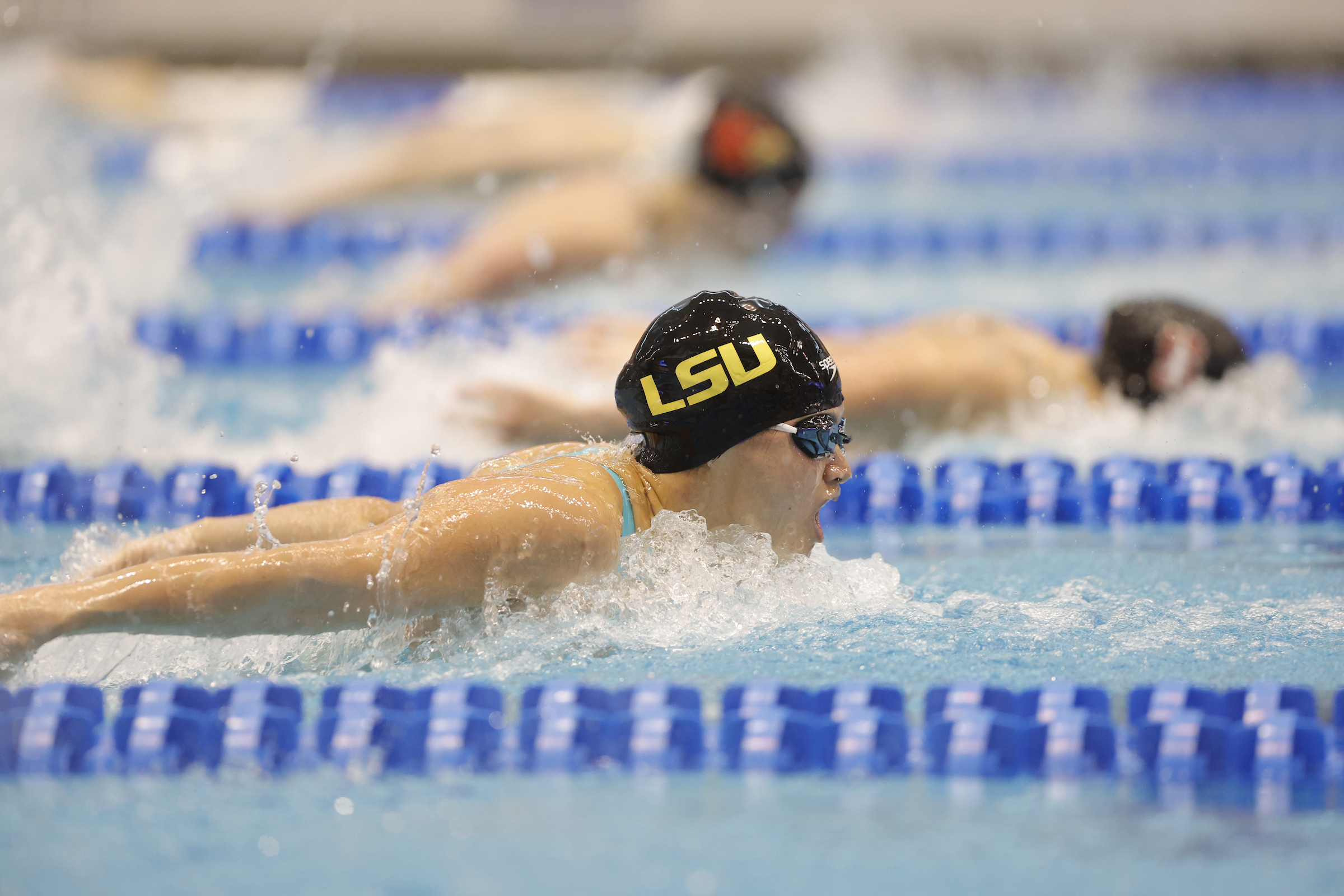 LSU swimmer Maggie MacNeil added a silver medal to her collection of NCAA finishes in the 100-yard butterfly Friday at the University of Tennessee's the Allan Jones Aquatic Center.
MacNeil's second-place finish was in a time of 48.51 was one of three times clocked under 49 seconds. With her claiming a spot in the top eight, she added her second first-team All-American honor as a Tiger.
MacNeil, a national champion in the 50-free, looks to add to her medal collection Saturday in the 100-free and 400-yard free relay.
LSU had four other participants on the second event of the day. Megan Barnes was 56th in the 200-yard free and Ella Varga was 46th in the 100-yard back in a time of 53.29.
The Tigers were represented in diving in the three-meter springboard by Chiara Pellacani (19th, 298.95) and Helle Tuxen (44th place, 236.75).