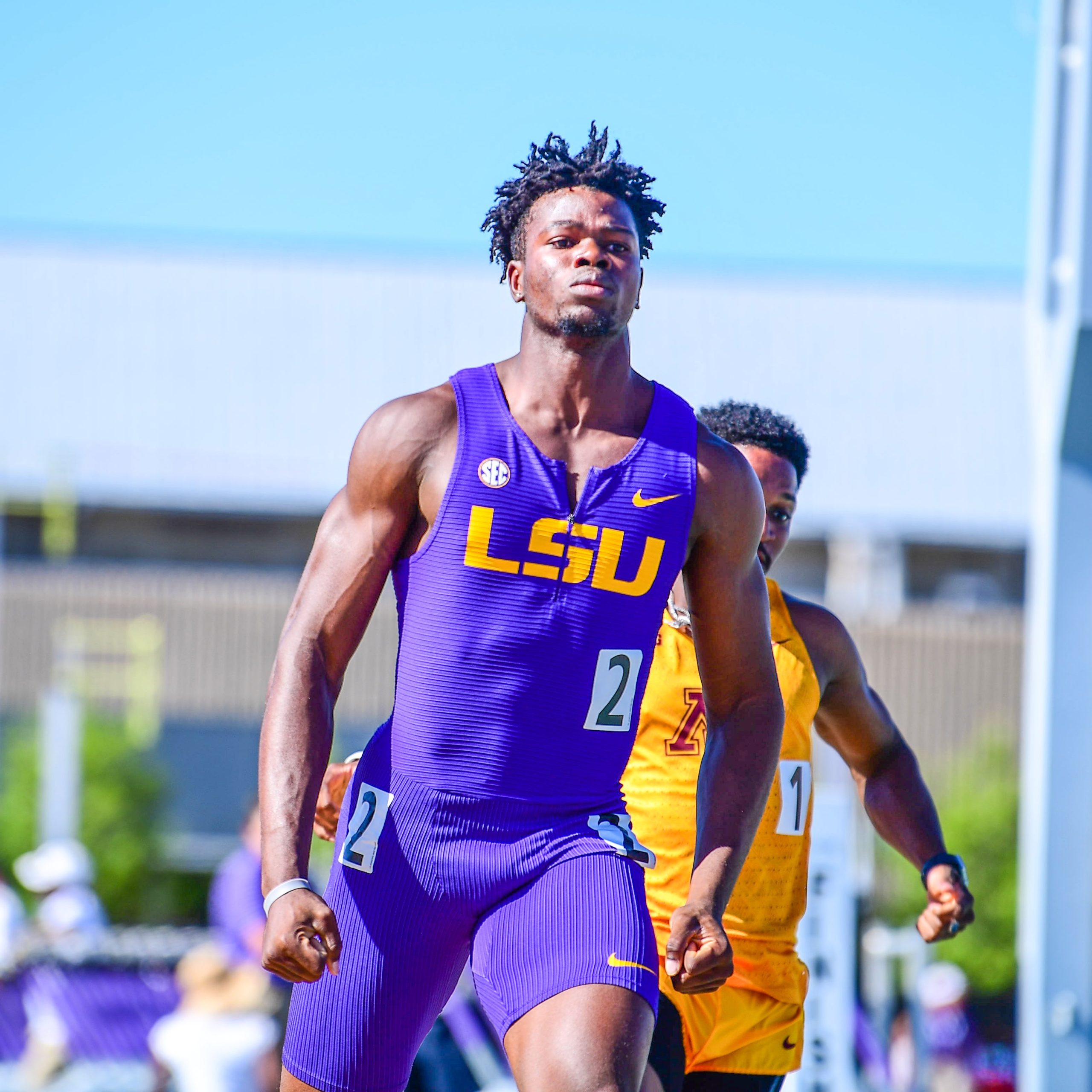 LSU's nation's leading 4×100 relay team went even lower during its home Alumni Gold meet Saturday at Bernie Moore Track & Field Stadium.
After setting the pace nationally at the Texas Relays at 38.53 seconds, the quartet of Brandon Hicklin, Dorian Camel, Da'Marcus Fleming and Godson Oghenbrume shaved that time to 38.36, ranking fourth best in school history.
Oghenbrume and Fleming showed off their speed in the 100 meters, going 1-2 in the event with wind-aided times of 9.97 and 10.06 seconds, respectively. Fleming also won the 200 meters (20.66).
LSU's Alia Armstrong won the 100 hurdles over former teammate Tonea Marshall with a time of 12.77 seconds. Claudia Romero topped the discus competition at 196 feet, 5 inches.
The Tigers also got a solid performance from freshman pole vaulter Emery Prentice with a 13-1 clearance, the second best nationally by a freshman. It was also the fifth best effort in school history.
LSU also had three former athletes that won events: Aleia Hobbs in the 100 (10.86), Vernon Norwood in the 400 (44.80) and Rebekah Wales in the javelin (159-5).
LSU returns home on April 30 to host its own LSU Invitational.