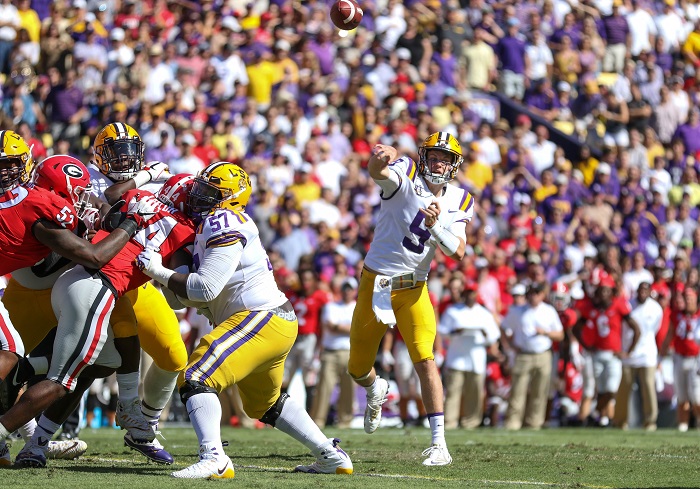 The height of Talking Season and the unofficial run up to the college football season both get underway in Hoover on Monday morning.
LSU won't have to wait long to take its turn at SEC Media Days as Ed Orgeron and three Tigers will make their way through the gauntlet on Monday afternoon at the Wynfrey Hotel.
We now know what three student athletes will be representing LSU.

Quarterback Joe Burrow, All-American safety Grant Delpit and center Lloyd Cushenberry will make up the LSU contingent, along with Orgeron.
Burrow comes into his senior season fresh off leading LSU to 10 wins in his first campaign on campus. The former Buckeye threw for 2,894 yards and 16 touchdowns against five interceptions.
The last LSU quarterback to go to SEC Media Days was Zach Mettenberger in 2013. Burrow joins Mettenberger (2012 + 2013), Jordan Jefferson (2010 + 2011), Rohan Davey (2001) and Tommy Hodson (1989) as quarterback attendees since the events inception in 1989.
Delpit is coming off a Unanimous All-American season in which he was the only player in the country to account for five interceptions and five sacks.
Cushenberry, a fourth-year junior, is entering his second season as LSU's starting center. He missed only eight offensive snaps all season in 2018.
PHOTO BY JONATHAN MAILHES