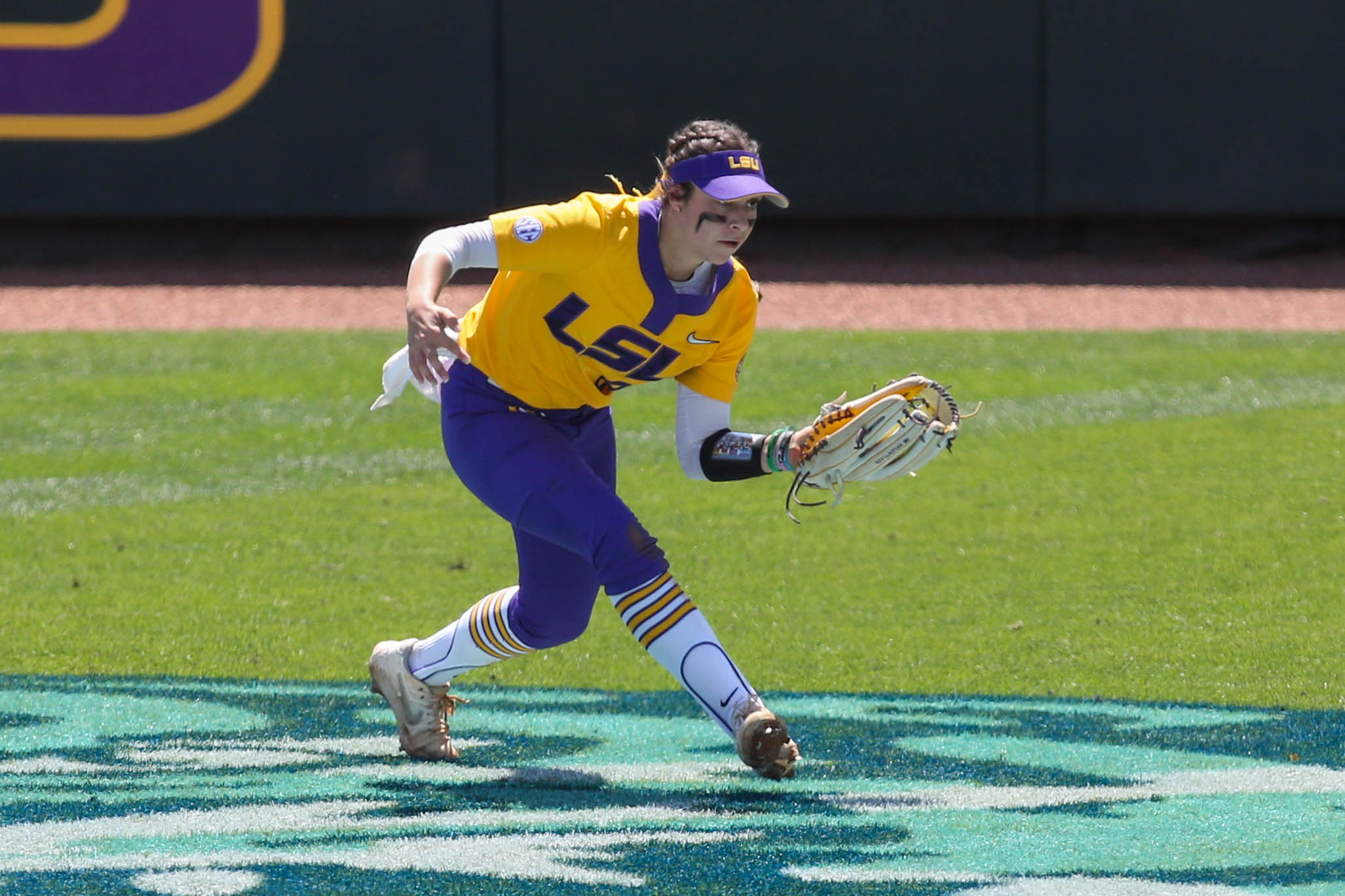 The last time it happened LSU only had three players in its current starting lineup that experienced the feeling.
When the Tigers limped off the field last Sunday at Tiger Park, they did so after getting swept at home by No. 8 Kentucky which rallied for four runs in the seventh inning for a 5-3 victory in Southeastern Conference action.
"We're playing teams that are just outcompeting us," LSU junior first baseman Georgia Clark said. "It sucks on a personal level to get outcompeted. To win games in the SEC, you have to outcompete people. Everybody in the SEC's talented. Every series we play from here is hard. Everyone wants to win so hard. You play Top 25 matchups almost every weekend. You're in a Super Regional almost every weekend."

Being able to maintain a program staple – 116 consecutive weeks in a national poll – was in
peril when LSU (22-15) resumed SEC play Friday at Texas A&M.
The No. 21 Tigers, which face the Aggies at 6 p.m. Friday with the game being broadcast by 107.3-FM, went into the last five league series in 11th place with a 3-6 record after back-to-back series losses to Arkansas and Kentucky.
A lot has happened since LSU handed Alabama its first two defeats of the 2022 season and began
with a promising 2-1 record.
The Tigers dropped five of six conference games, losing two of three at then No. 8 Arkansas, which was preceded by a three-game nonconference sweep at Texas. They were just 9-10 in games during the month of March and into the first week of April.

"I think teams earn stuff against you, but I think our team is capable of finishing these ball games out," LSU softball coach Beth Torina said. "We're in a spot to win every game. We're not out of anything that's happening. We just have to figure out how to close the door. We've been in a spot to win every game we've lost in the last three weeks it feels like. I don't think anything's been out of hand."

After splitting games at Arkansas, LSU was unable to overcome a 5-0 deficit in the final game the Razorbacks won, 7-3.

Against Kentucky, there weren't any answers for LSU which led in all three games, only to discover three excruciating ways to lose each one.

"I hate to keep blaming our youth and I hope we keep growing up through this and get better,"
Torina said. "I think we have played a tough schedule. When I looked on Saturday (April 2), we are sitting at No. 5 for strength of schedule, so I feel like there is never a chance for people to learn. They are always in the fire."

LSU took turns turning potential windfall moments into versions of the agony of defeat.
The Tigers led 3-1 through five innings in the first game of the three-game series only to lose 5-3 when Kentucky scored three in the sixth and added another run in the seventh.

A 4-0 lead into the third inning for LSU turned into a tug-o-war that the Tigers had to tie at 5-all
with a run in the sixth inning, but Kentucky won on a three-run homer in the eighth.

"It wasn't like we got blown out every game," LSU freshman pitcher Raelin Chaffin said. "We
were close in every single game. I don't think it's something we should worry about and change things. It's the small things."

Chaffin atoned for her shortest start of the season – two-thirds of an inning in an 8-7 loss at
Arkansas – and kept LSU in the thick of Sunday's finale. She allowed only an unearned run over 5.2 innings and Shelbi Sunseri came on in relief for the final out of the sixth of a 1-1 game.

The Tigers broke the tie in the bottom half of the inning with a pair of runs to make it 3-1. Leadoff batter Danieca Coffey doubled to the gap in left-center field, scoring pinch-runner KK Madrey from first base and Ciara Briggs followed with a run-scoring double down the line in left field.

Getting the final three outs, though, proved challenging.

Because of what she felt were favorable matchups against Kentucky's offense, Torina brought back Chaffin and she allowed back-to-back doubles and a run to start the inning. Sunseri also re-entered in relief of Chaffin and was able to sandwich a pair of outs around a single.

However, Kentucky relied on a key two-run single up the middle over a diving Taylor Pleasants
at shortstop for a 4-3 lead. The Tigers allowed another run after making two of their four errors in the game.

LSU, which was outhit 13-7, could only muster one base runner – a walk to Sunseri – in the bottom half of the inning and went silent with a strikeout to end the game.
It was the first time in three years since the Tigers were last swept in SEC play at home and
the first in six years since the Wildcats had last accomplished the feat.

"Every loss, no matter who you're playing, you take something from it because if you didn't win,
you weren't doing something right," Chaffin said. "We can always look back and find something we didn't do or execute as well as we should have."