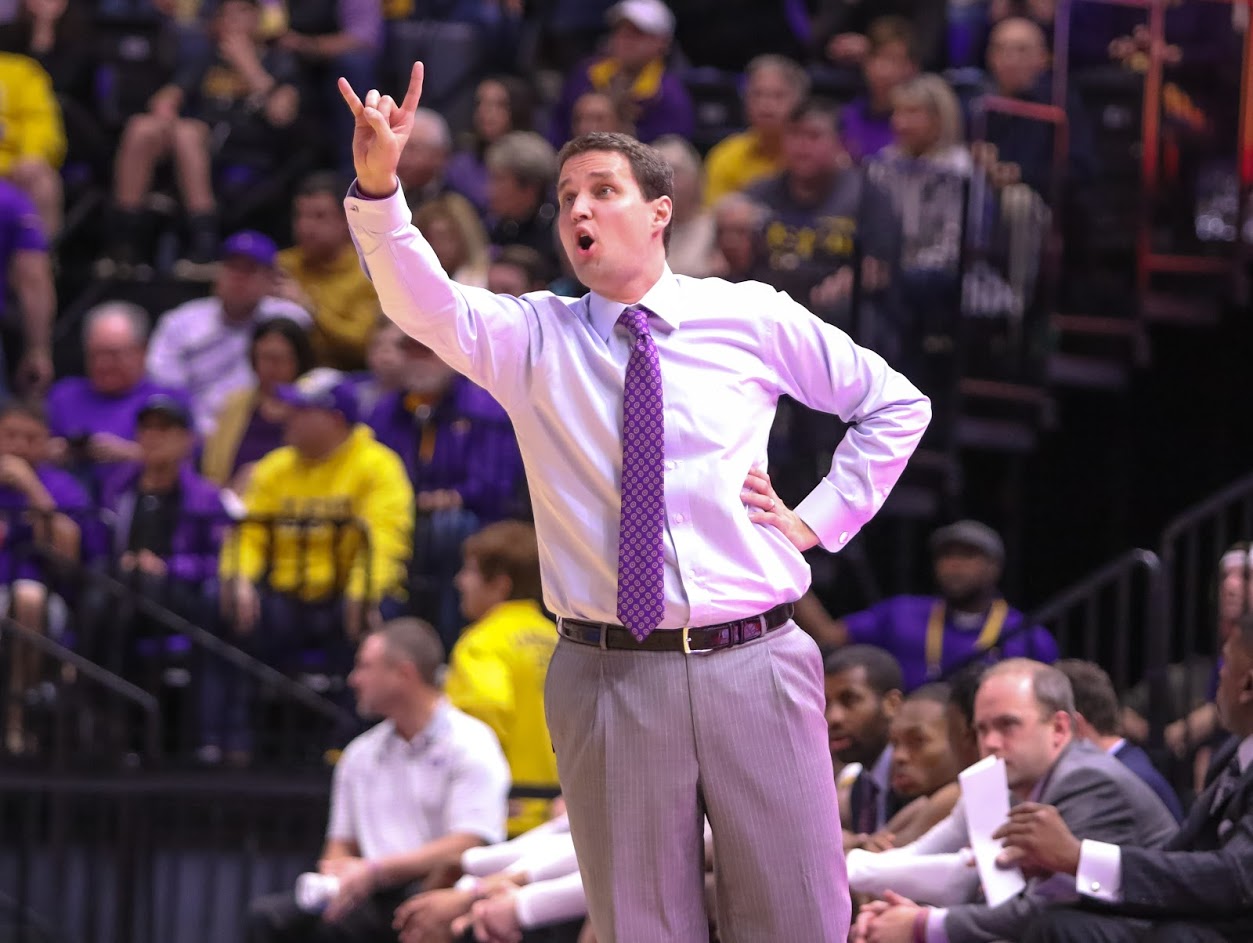 Suspended LSU coach Will Wade and the university's administration may be approaching a long-awaited meeting which could serve as the first step toward Wade's reinstatement, according to a report from Sports Illustrated's Ross Dellenger.
According to the report, Wade is now represented by Steven Thompson, the Chicago-based attorney who also represents Arizona coach Sean Miller and Auburn head coach Bruce Pearl, who have both had similar issues to Wade stemming from the FBI's investigation into college hoops.
It is Thompson who has spurred the potential meeting between the two parties, something that a week ago seemed like a long shot after public battles between Wade and university since Wade spurned officials for a meeting on March 8, the day he was suspended.
A meeting would go a long way toward mending the bridges between Wade and the university during a critical time for the program. The late signing period in which the Tigers hoped to build on their success with a solid recruiting class begins April 18 and continues through May 15, and the current coaching staff is currently in flux as the coaching carousel swirls around it.
In addition, players are in the process of making the important decision of staying at the program or testing the waters for the NBA Draft. This report comes a day after freshman forward Naz Reid announced his intention of entering the NBA Draft, and sophomore point guard Tremont Waters is expected to announce his decision in the coming days.
Photo Credit: Terrill Weil