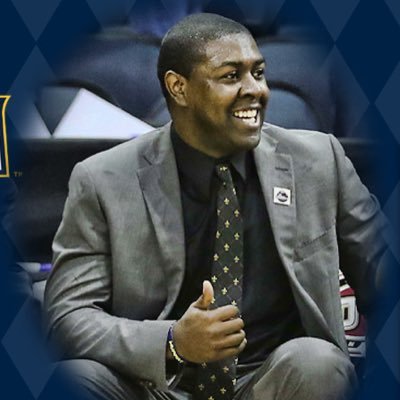 New LSU men's basketball coach Matt McMahon continues to acquire some of the key pieces that helped make him so successful at his last stop.
Assistant coach Casey Long, who spent the past five years on the staff of McMahon at Murray State, has agreed to follow McMahon to LSU, CBS Sports' Jon Rothstein reported Wednesday.
McMahon, who was introduced as LSU's new coach March 23, has signed two players out of the NCAA's transfer portal, the most recent being sophomore point guard Justice Hill of Murray State, LSU released Wednesday.
The reunion of head coach and player, who were part of Murray State's 31-3 record and 18-0 finish in the Ohio Valley Conference, will also include Long who will make a homecoming of sorts by joining the staff of McMahon which according to earlier reports will also include Cody Toppert of Memphis.
Long is a native of Leesville High where he played for the Wampus Cats before going to Chattanooga and starred from 2004-2007. He became the first player in Chattanooga's history to score more than 1,000 points, grab 450 rebounds and handed out 350 assists.
Long's coaching career began at his alma mater Chattanooga for four years before joining the staff of head coach Will Wade at Virginia Commonwealth for three years, which included a share of the Atlantic 10 Conference title in 2015-16 campaign and two appearances in the NCAA Tournament.
He was hired by McMahon at Murray State where the Racers have won three regular-season Ohio Valley Conference titles, three OVC postseason championships and made three trips to the NCAA Tournament. The Racers took that to a new level this past season with a 31-3 overall mark, 18-0 in league play and as the seventh seed in the NCAA Tournament, defeated San Francisco in overtime in the first round before a 70-60 loss to No. 15 seed St. Peters in the second round knocked them out.
Besides coaching OVC Player of the Year and consensus All-American Ja Morant, Long also coached OVC Player of the Year and honorable mention All-American Jonathan Stark and OVC Defensive Player of the Year Shaq Buchanan.
MORE DEFECTIONS: LSU's current basketball team suffered two more losses to the NCAA transfer portal Wednesday with the reported inclusion of freshman guard Justice Williams and freshman center Bradley Ezewiro.