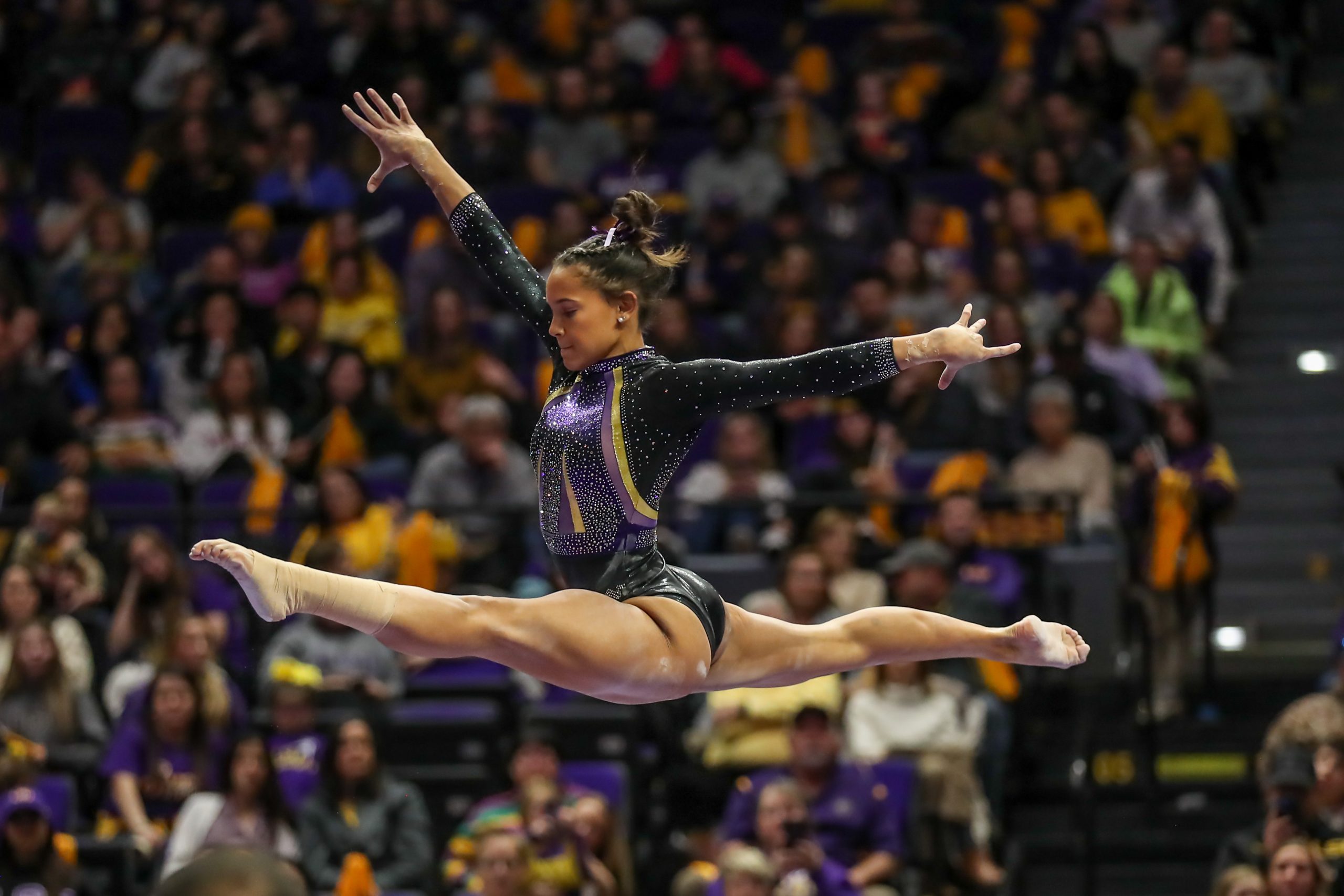 LSU's gymnastics is ranked No. 6 in this week's national rankings after a pair of top-10 wins last week.
The Tigers (4-5, 4-3 in SEC) had a season-high road score of 197.975 in a win over ninth-ranked Alabama.
The Tigers own an NQS of 197.575 in the week eight rankings and continue to climb the top-10 for the sixth consecutive week. LSU's six scores are 198.100, 197.700 and 197.450 from home meets and 197.975, 197.500 and 197.250 away from the PMAC.

LSU also climbed the event rankings to place in the top-10 in all four events for the first time this season. The Tigers are second on vault, fourth on floor, seventh on bars and 10th on beam.
Junior Haleigh Bryant ranks amongst the top-10 in the nation for the sixth consecutive week at No. 4. The junior is tied at the top on vault and ranks in the top-25 on bars, beam and floor.
Sophomore Aleah Finnegan also ranks amongst the top-25 gymnasts in the country at No. 3 on floor, No. 4 on beam, No. 22 on vault and No. 12 in the all-around.
LSU ranks second in the conference, only behind Florida.
The Tigers take on No. 7 California, No. 23 Washington and George Washington in a quad-meet inside the Baton Rouge River Center on Friday at 6 p.m.