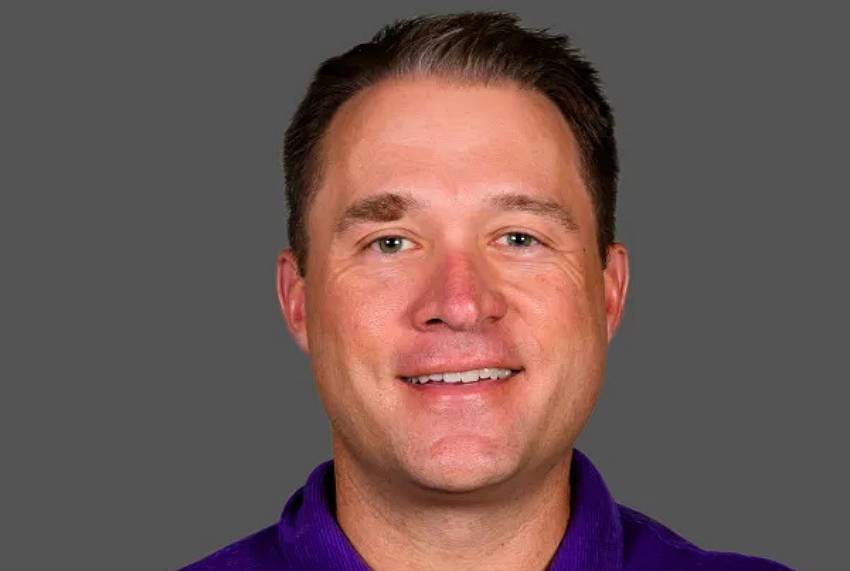 First-year LSU baseball recruiting coordinator Dan Fitzgerald was considered a strong candidate for the head coaching at one Big 12 Conference school when he eventually was considered a home run hire at another league school.

After going down to the wire for the vacant job at Baylor which went to Mitch Thompson, Fitzgerald was instead hired Wednesday at the University of Kansas, D1Baseball reported.
Kansas later confirmed the news with a press release, saying Fitzgerald had signed a six-year contract to be the Jayhawks head coach.
"I would like to thank Travis Goff and the leadership team at KU for entrusting me with this amazing opportunity to be the head baseball coach at the University of Kansas," Fitzgerald said in the school release. "In my conversations with Travis and the search committee, it became crystal clear that our visions aligned regarding the future of this program. There is a passion for KU that permeated from each individual I met with and that shared partnership will be vital to the program's future success. I have been very diligent in waiting for the right opportunity to lead a program and this was the perfect destination for me and my family. I look forward to developing these student-athletes as baseball players as well as men and putting a program together that all Jayhawks can be proud of."
Fitzgerald spent the past season on the staff of LSU head coach Jay Johnson, serving as assistant coach and recruiting coordinator. He helped the Tigers put together the nation's No. 1 recruiting class which boasts four of the nation's Gatorade Players of the Year in their respective states for 2022 and one in the Class of 2023. He also worked with the infield and served as third base coach.
LSU went 40-22, finished fourth in the Southeastern Conference's regular season and reached the championship game of the Hattiesburg, Mississippi Regional where they lost 8-7 to host Southern Mississippi.
Kansas will hire Fitzgerald to replace the school's winningest coach Ritch Price who announced his retirement after 20 years with the school. He led the Jayhawks to a 581-558-3 record and three appearances in the NCAA Tournament with the last trip coming in 2014.
Kansas went 20-35 overall and 4-20 in Big 12 play in 2022.
Fitzgerald joined Johnson's staff at LSU after a nine-year stay at Dallas Baptist where he was considered one of the nation's top assistants and recruiting coordinators. He was ranked the No. 7 assistant from a national list in a survey of 90 head coach conducted by Baseball America in 2020.
Dallas Baptist reached its highest final ranking of No. 14 in 2021 with a 41-13 record that included an appearance in the NCAA Super Regional where the Patriots lost in the third game to host South Carolina.
Prior to his stop at Dallas Baptist, Fitzgerald served for five years as head coach at Des Moines (Iowa) Area Community College where he averaged 50 wins and reached the NJCAA World Series four times. The Edina, Minnesota native also coached at the University of Iowa, Northern Iowa Community College and Flagler College.