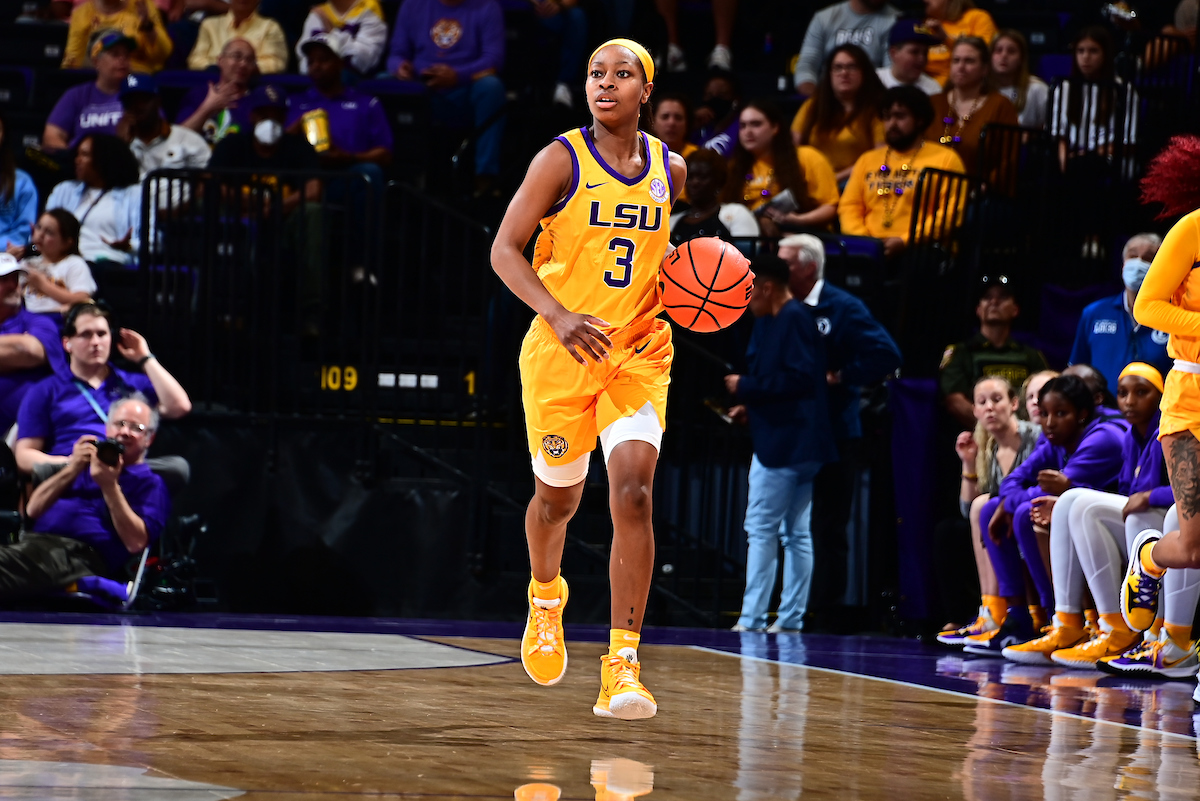 Her time in the WNBA, after getting drafted April 11th in the second round by the Las Vegas Aces, didn't last that long but point guard Khayla Pointer's getting another opportunity in the league.
Pointer, a two-time All-Southeastern Conference first team selection while at LSU, signed a free agent contract June 14 with the WNBA's Indiana Fever. She spent more than a month on the sideline after getting waived by the Aces on May 2 following one preseason game.
"Khayla's style was very intriguing during the scouting period when we watched LSU throughout the season and believe she has the potential to make an impact in the WNBA," Fever interim Head Coach Carlos Knox said in a team release.
Indiana, 4-12 and in last place in the Eastern Conference, hosted the Phoenix Mercury on Wednesday and have 20 games remaining in the regular season.
Pointer finished her career at LSU as the lone player to score 1,500+ points, grab 500+ rebounds and dish out 500+ assists. She led the Tigers in her final season as a graduate student in scoring (19.6), assists (168) and steals (58) and was third in rebounding (6.4).
Her scoring and assists average (5.2) both ranked second in the SEC. She helped lead the Tigers to a 26-6 record, a second place regular season finish in the league and to the second round of the NCAA Tournament.
The 23-year-old Pointer, a native of Marietta, Georgia, was the No. 13 overall selection by Las Vegas where her former head coach at LSU Nikki Fargas, who is also her aunt, serves as the team's president. Her time with the club, where she was the No. 3 point guard behind veterans Chelsea Gray and Kelsey Plum, lasted less than a month when after an 89-86 preseason loss to the Minnesota Lynx, she was waived.
Pointer scored four points, all on free throws, in the lone appearance with the club. She played in 11 minutes, making 4 of 8 free throws, with three turnovers, a steal and an assist.
She posted the following on her Twitter page after her release from the team.
"I got waived today guys but I'm forever grateful for the opportunity! "To be able to learn so much every day from Kelsey Plum and Chelsea Gray is what I appreciate the most and I know that'll help me take my game to new highs. Never question God's plan! What's meant for me, will be for me. It's all a part of the journey…"
Knox will serve as Indiana's interim coach the rest of the season after being elevated May 25 from assistant to head coach when the Fever replaced head coach Marianne Stanley following a 2-8 record.
The Fever have gone with a youth movement this season with half of its 12-player roster being rookies which now includes Pointer behind former All-SEC guard Destanni Henderson of South Carolina.