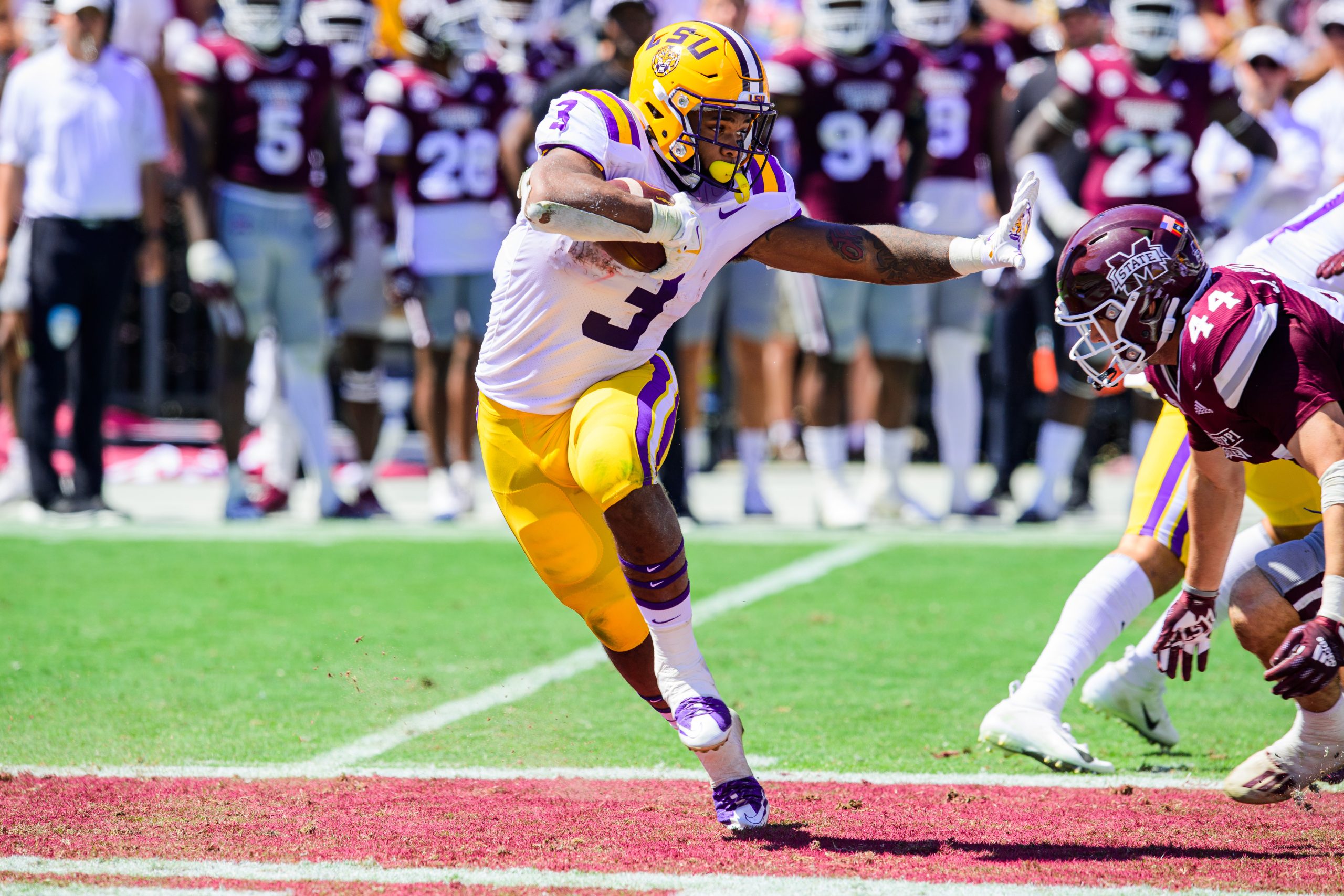 An 8 p.m. kickoff vs. a visiting in-state school for a 4-6 home team with a lame-duck head coach who has an offense so convoluted it has averaged 16.8 points in five SEC losses.
Even with LSU still clinging to the fact that two wins in its final two games will make it bowl eligible with six victories, the lack of intrigue in the Tigers and UL-Monroe matchup may result in the lowest Tiger Stadium crowd in several years.
The Tigers are 2-5 in the SEC's West Division, including three straight league losses to Ole Miss, Alabama and Arkansas since it was announced Oct. 17 that LSU head coach Ed Orgeron was fired effective at the end of the season.
LSU last suffered three consecutive losses in 2015 when Tigers' coach Les Miles was almost fired at the end of the season.
Orgeron, who'll walk away with a $16.9 million buyout, basically said this week in his Monday and Thursday press conferences what he's said all year.
He accepted responsibility for LSU's poor performance while publicly questioning decisions made by coaches he's hired, especially offensive coordinator Jake Peetz and passing game coordinator DJ Mangus who both worked under Carolina Panthers O-coordinator Joe Brady in 2020. Brady was the mastermind of the Tigers' record-setting offense in their 2019 15-0 national championship season.
"The one thing I did was trust Joe Brady," Orgeron said. "I really thought going back to Joe Brady's offense, we could score more points. It seems like we're bogged down right now.
"I wanted his offense, I wanted somebody that could run it. I knew there would be a learning curve. Those guys (Peetz and Manguus) are new. There's a big learning curve.
"Was it a mistake or not? I won't say it was a mistake, but they need to do a better job and they know that. I think they're outstanding men. It's not like they're not working. Their experience level may not have been what I needed for this job."
Part of the problem is injuries decimated offensive line chemistry starting in the preseason, plus the loss of senior quarterback Myles Brennan and sophomore wide receiver Kayshon Boutte to season-ending injuries.
LSU's quarterback circus took another turn when Orgeron announced Thursday that sophomore Max Johnson will start his 13th straight game after he was benched in last Saturday's 16-13 overtime loss to Arkansas.
Johnson played the first two series and was removed in favor of true freshman Garrett Nussmeier. He played the rest of the game and finished with 179 yards and a touchdown but threw two interceptions including one in overtime.
Nussmeier's appearance vs. Arkansas was his fourth of the season, the maximum amount allowed by the NCAA for a player to preserve a redshirt season and still have four years of playing eligibility.
Orgeron said Nussmeier and his family have decided for him not to play in the final two games, including next Saturday's regular season finale vs. Texas A&M in Tiger Stadium, to keep his redshirt.
"I like Garrett, I think he's a good player," Orgeron said. "I like Max. I feel he's a good player. I don't feel Garrett beat Max out. I don't believe Max deserves to be benched. I gave him a chance to beat him out.
"I think he's (Nussmeier) a very good player; that play he made on the touchdown (to Jack Bech) was a phenomenal play. We're minus-three in turnover ratio, we only scored (one touchdown) seven points. So Max is still our starter and Garrett is going to take the redshirt year."
UL-Monroe is coached by former Auburn head coach Terry Bowden, who has former West Virginia/Michigan/Arizona coach Rich Rodiguiez as the Warhawks' offensive coordinator. That duo has a combined 50 seasons and 342 wins as college head coaches.
The Warhawks started this season 4-3 but are now 4-6 and 2-5 in the Sun Belt Conference after three straight losses at Appalachian State, at Texas State and a home loss last Saturday to Arkansas State.
UL-Monroe will receive $1.4 million from LSU for making the trip to Tiger Stadium.
"I've been to almost all college football venues as a coach and in broadcasting," Bowden said, "and I think a Saturday night in Tiger Stadium is the greatest venue in all of college football."