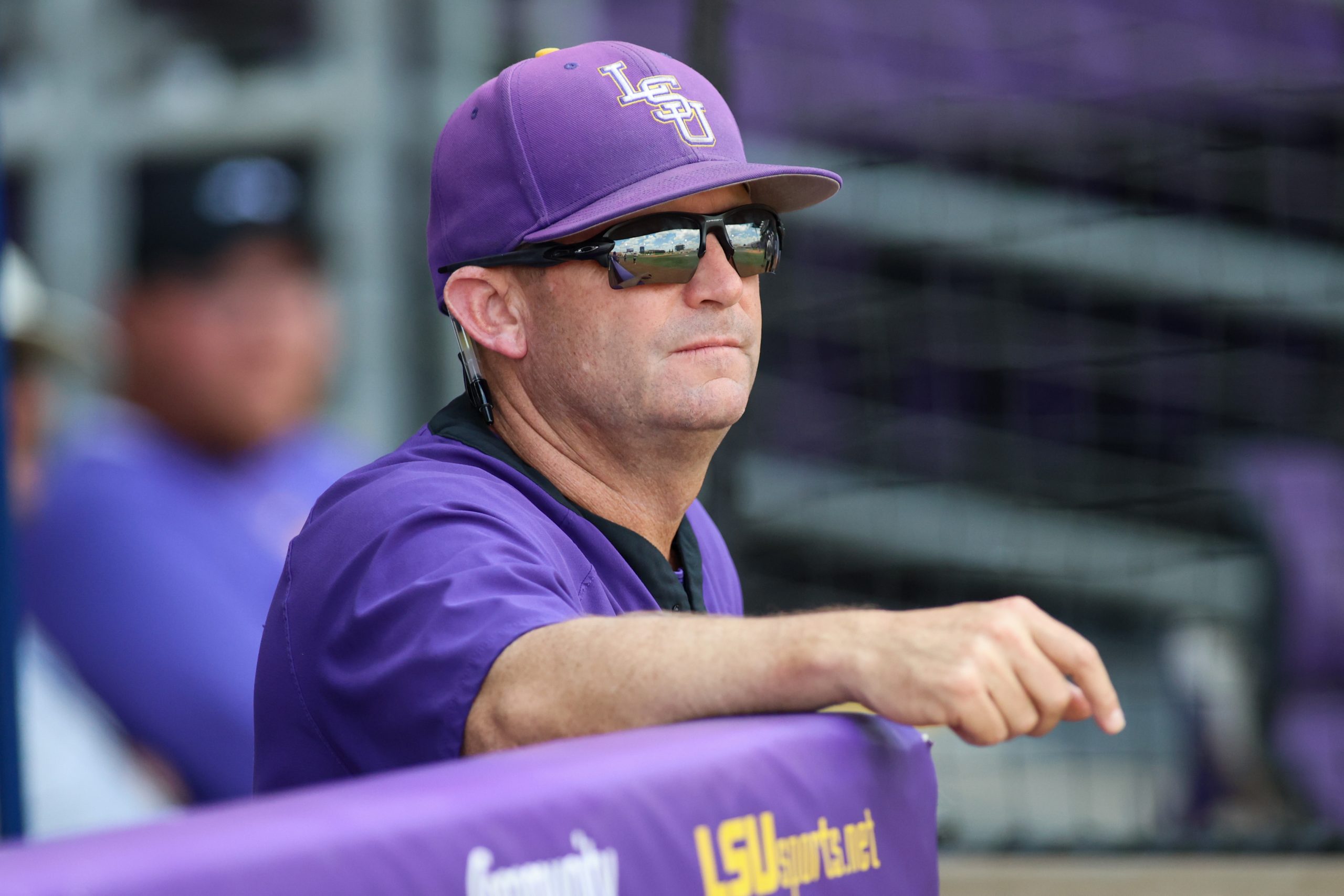 With the Southeastern Conference expanding to 16 teams for competition in all sports in the fall of 2024, the league assigned two permanent opponents in baseball that will go into effect for the 2025 season.
LSU, which captured its seventh national championship in 2023, will play both Texas A&M and Mississippi State the SEC announced on Thursday. Both Texas and Oklahoma are joining the league next season.
The SEC said that its scheduling format, beginning in 2025, will play a 30-game schedule with three-game series against two permanent opponents and eight rotating foes. The league will disband its traditional divisional format for a single-division alignment.
Third-yead coach Jay Johnson guided LSU to a 54-17 record that was capped by the team defeating Florida in a best-of-three series for the College World Series title.
Both of LSU's series with Mississippi State and Texas A&M stem back to the early 1900s. The Tigers and Bulldogs first met in 1905 with the Bulldogs owning a 217-196-1 lead in the 414-game series, while LSU and A&M first met in 1907 and the Aggies have a 31-27-1 edge in their 59-game series.
Here are each school's two permament opponents starting in 2025:
LSU: Mississippi State, Texas A&M
Alabama: Auburn, Tennessee
Arkansas: Ole Miss, Missouri
Auburn: Alabama, Georgia
Florida: Georgia, South Carolina
Georgia: Florida, Auburn
Kentucky: South Carolina, Vanderbilt
Ole Miss: Mississippi State, Arkansas
Mississippi State: Ole Miss, LSU
Missouri: Oklahoma, Arkansas
Oklahoma: Missouri, Texas
South Carolina: Kentucky, Florida
Tennessee: Vanderbilt, Alabama
Texas: Texas A&M, Oklahoma
Texas A&M: Texas, LSU
Vanderbilt: Tennessee, Kentucky