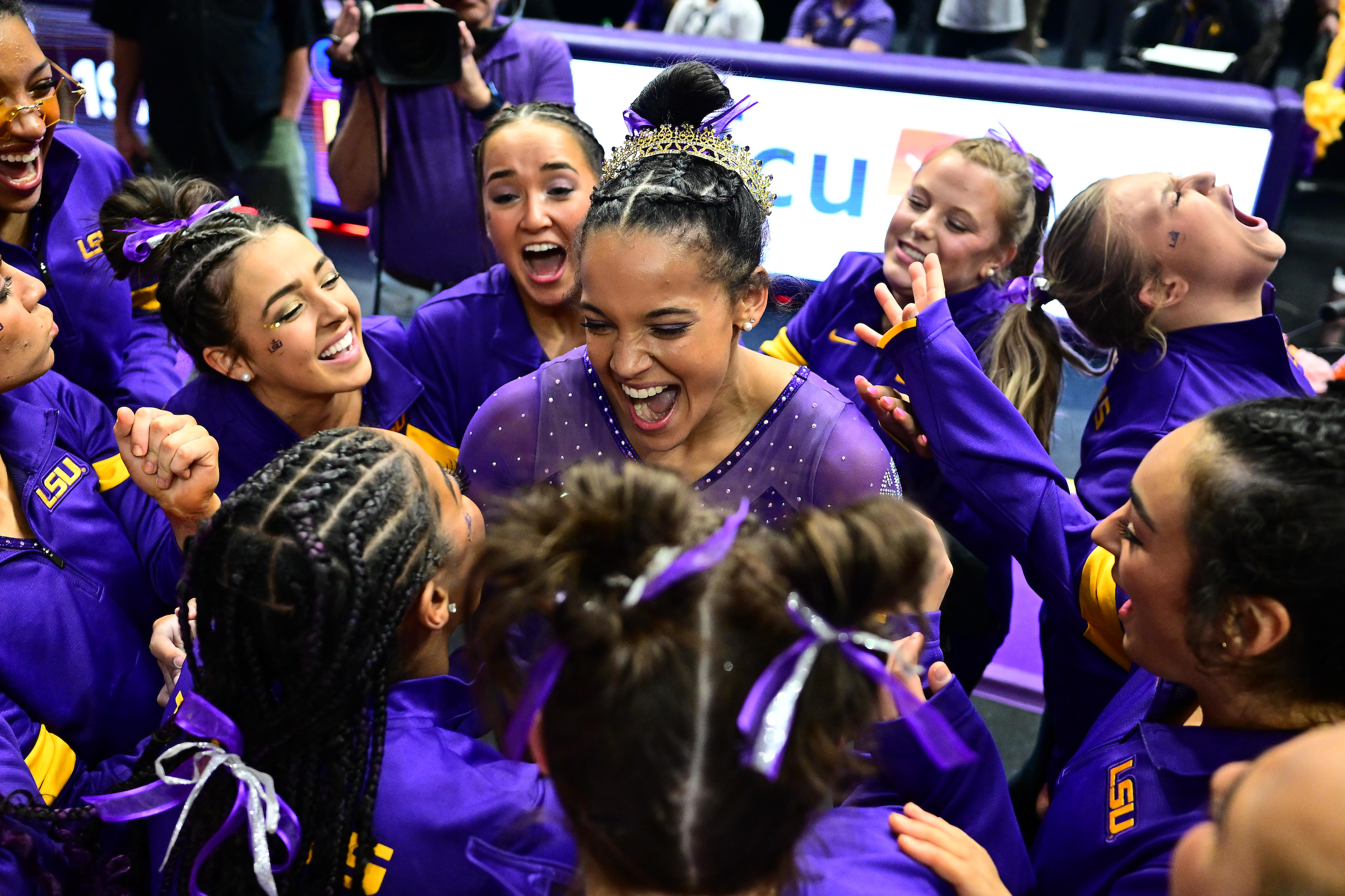 LSU gymnast Haleigh Bryant, in the final regular season meet of the season, made history by recording three 10s and became the only gymnast in school history to accomplish the feat in a single meet in the No. 6 Tigers' 198-025-196.450 home win over West Virginia.
Bryant became only the fifth collegiate gymnast ever with three 10s in a single meet.
"Tonight was a great night. We'll enjoy this tonight and celebrate our seniors, and then it's on to the SEC Championship next weekend," LSU gymnastics coach Jay Clark said. "I'm really pleased that this team has fought their way to be in the position that they are as the number two seed at SEC's. That's a tremendous accomplishment in all of the adversity that they've faced this season. There's no quit in them."
Bryant now owns 10 career perfect scores to place her to the top for most in program history. In the Tigers competition against West Virginia, she recorded her first career perfect scores on bars and floor and eighth on vault to move her total to 10.
Bryant took the win with her career high all-around score of 39.875 to match April Burkholder for the highest all-around score in program history.
With her wins on vault, bars, floor and the all-around, Bryant now has 26 titles on the year: nine on vault, three on bars, three on beam, two on floor and nine all-around. The junior moved her career total to 56.