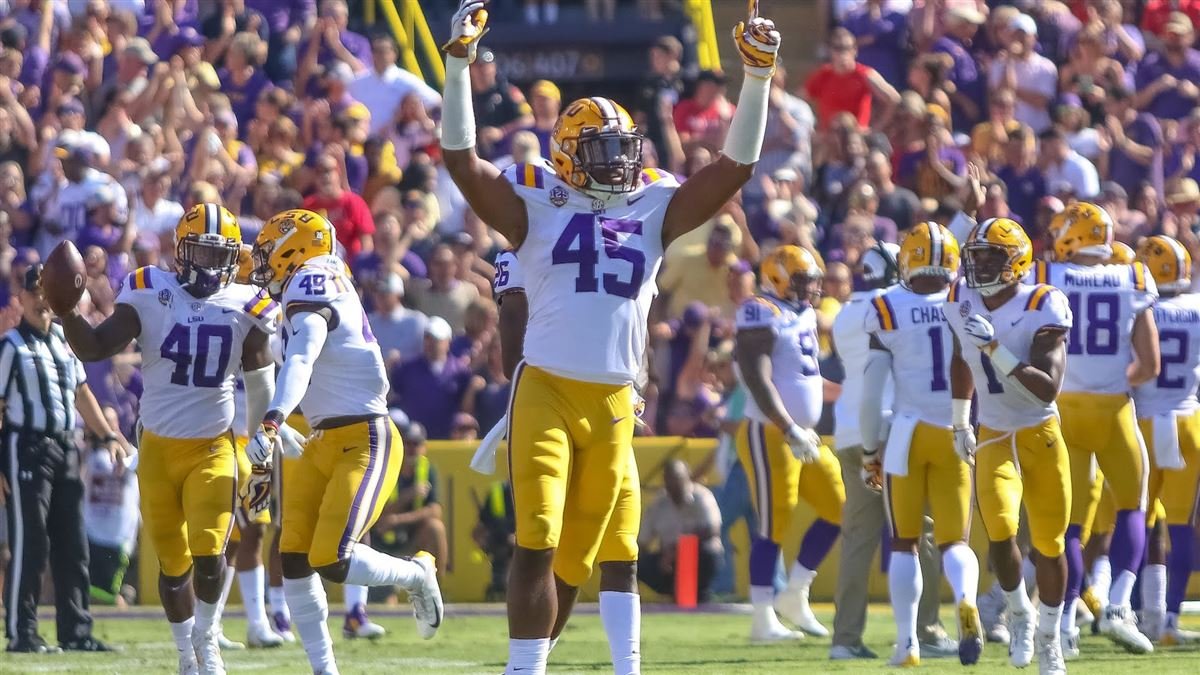 LSU linebacker Michael Divinity may be back on the roster, but don't expect him to see any playing time any time soon.
During his appearance on the weekly SEC Teleconference, LSU head coach Ed Orgeron said that Divinity will remain ineligible to play until the College Football Playoff National Championship Game, at the very earliest.
"I think that would come after a bowl, if there was another bowl — maybe a championship game, he may be eligible for that, until then, he will not be eligible to play," Orgeron said.
Divinity was removed from the team in the week leading up to LSU's highly-anticipated and ultimately successful trip to Tuscaloosa to take on Alabama.
On Monday, he appeared in the media-available portion of practice, much to the surprise of reporters in attendance.
Divinity will be able to practice while sitting out moving forward, but he clearly won't be able to assist the Tigers in winning an SEC Championship, at least not on the field.