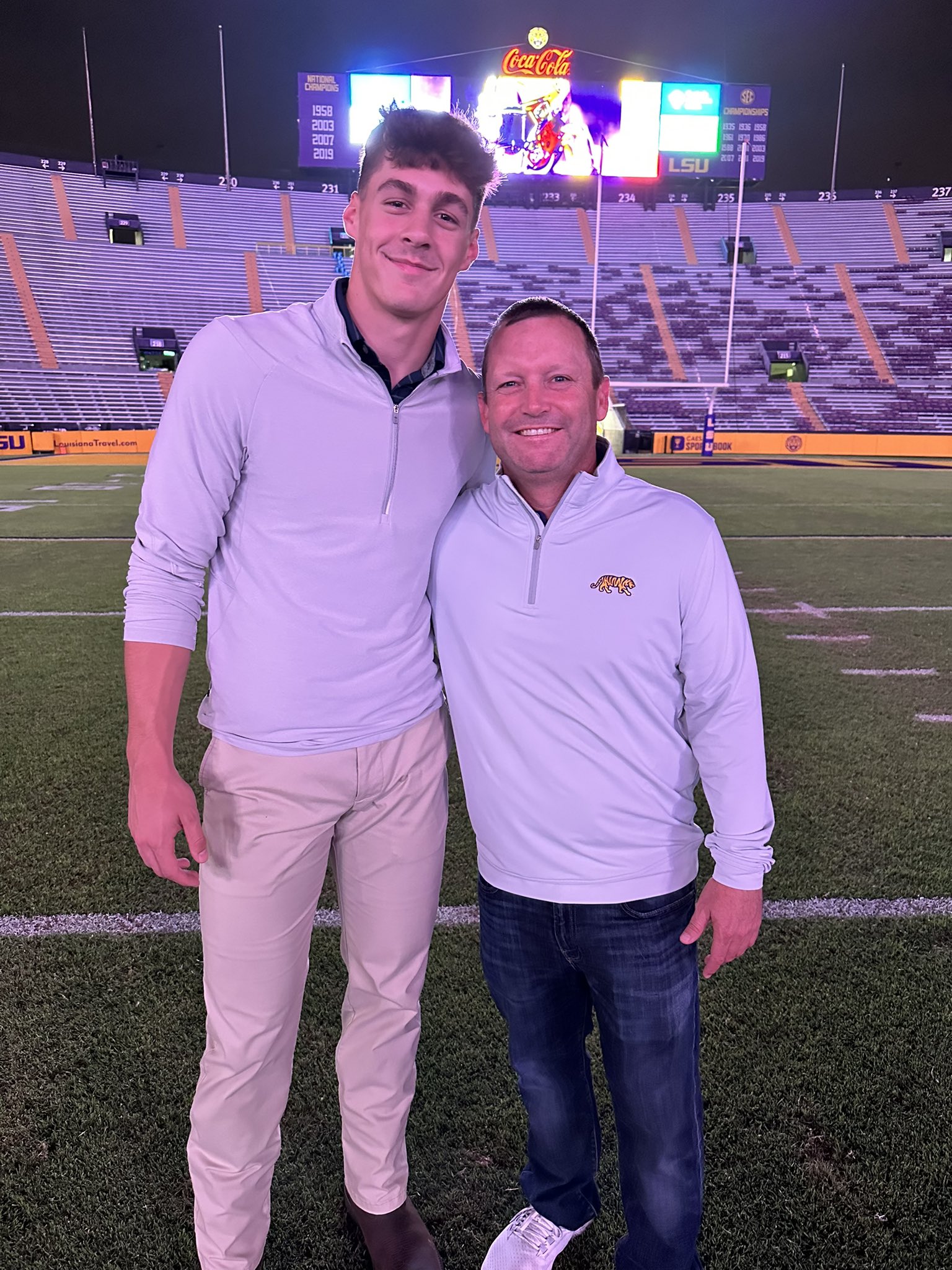 After putting together the nation's top-ranked recruiting class in 2023, LSU baseball coach Jay Johnson is continuing to swing for the fences in '24.
Depending on the scouting service, Johnson plans to keep the Tigers in such elite company after securing a commitment Thursday from the nation's top-ranked player in his future class.
Projected outfielder Konnor Griffin, who helped Jackson Prep in Mississippi to its fifth straight MAIS state championship, selected LSU in which he released a video on social media, revealing a gold Tigers' shirt. He also took official visits to Auburn, Texas A&M, Ole Miss and Mississippi State.
The 6-foot-4, 195-pound Griffin, who reclassified into the Class of '24, could find himself having to make a decision of another sort next year when the Major League conducts its annual draft.
"There's no guarantee that any of this MLB stuff happens," Griffin told Cards and Culture. "Right now, my goals are very straightforward: win two more state championships at Jackson Prep, finish high school and then I'm going to focus on trying to play college baseball. That's where my head is.
"Playing in the Major Leagues and getting drafted, that will hopefully come in time," Griffin added. "That's not guaranteed though. Do I think about it? Of course, because if that decision presents itself after high school, it will be a hard decision to make. But my focus right now is high school baseball and then college baseball. It's one thing at a time."
The 16-year-old Griffin, of Florence, Mississippi, was originally the top-rated player by Baseball America in Class of '25 but moved up his graduation by a year. The left-handed shortstop/outfielder/pitcher enjoyed a standout first season at Jackson Prep, batting .427 with 42 hits, 10 doubles, six homers and 32 RBIs in 34 games.
Madison Prep (31-7) swept Madison-Ridgeland in the championship series with Griffin homering and driving in five runs in the clinching game of the series.
Griffin, armed with a 93-miles-per-hour fastball, was 6-2 with a 1.64 ERA and 59 strikeouts.
He's the nation's No. 1 prospect per Baseball America and Prospects Live and No. 2 according to Perfect Game.
The addition of Griffin gives LSU's four players of the nation's top 10 committed players in the Class of '24. He joins Perfect Game's No. 1 player, outfielder Derek Curiel of West Covina, California, catcher Cade Arrambide of Tomball, Texas, the No. 4 prospect, and right-handed pitcher Landon Victorian of Barbe High in Lake Charles, the No. 10 player.